« back to waiting families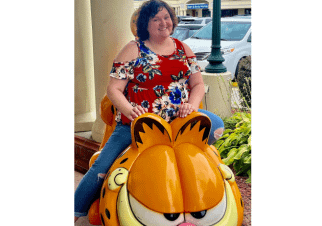 Tonya
RACE OF CHILD INTERESTED IN ADOPTING:
Any
---
Dear Birthmother,
Do you ever just get a song stuck in your head and it won't go away? Lately that song for me has been "I Can Only Imagine."
I have never been where you are. After having a hysterectomy very early, I can only imagine what it is like to be pregnant: going through morning sickness, feeling a baby kick for the first time, the pregnancy hormones, the changes to your body, and the waves of emotion all while working through the decision to place your child in someone else's arms. I can only imagine the courage you must have to trust someone else with the life and well-being of your child. If you choose to bless me with your child, I will forever love, honor, and pray for you!

While I have had the joy of witnessing the birth of a child, I have never had the joy of becoming a mom. I can only imagine what that day will be like: fluttering hearts, happy tears, and all. I can only imagine the most beautiful child in the world lying in front of me. Will there be peaceful sleep, or will those little eyes be open, checking out their new world? If you choose to bless me with your child, I will forever and always love, nurture, and protect them with everything in me.

With love and gratitude,
Tonya
---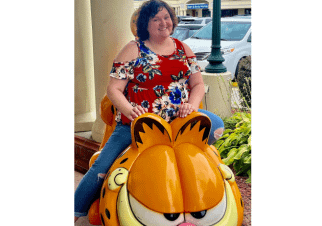 About Me
Have you ever thought about which actress would play the role of you in a movie about your life? I recently figured out that answer for myself, and that would be Mariska Hargitay, more commonly known as Olivia Benson on Law & Order: SVU. In her professional life, Olivia is a top-notch detective. I have a successful career as a chemist, which requires a lot of analytical thinking. Olivia struggles to find love, specifically a man who isn't intimidated by her analytical career. Yep…same here. But my favorite part is how Olivia loves and cares for children and ultimately adopts a child as a single mom. Fun Fact: Mariska Hargitay has adopted a child in real life too. I pour lots of time and energy into children's programs at church, and now I am ready to take on parenting as a single mom.
---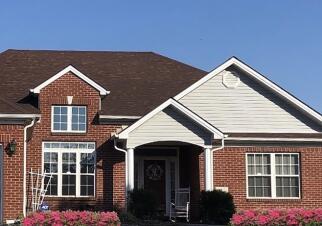 My Home
My home is very unique. There is a built-in grandmother ready for snuggles and kisses! We have a beautiful home tucked away safely in a neighborhood where the neighbors watch out for us. We have lots of local parks, trails, and seasonal festivals nearby, and everything about our town revolves around horses. My dog, Oliver, and I frequently visit the farmers markets in the summer. Last year, I was paying for my cantaloupe and looked back to check on him. Out of nowhere, there were six little girls sitting in a circle around him giggling, and Oliver was in heaven getting all those belly rubs!
---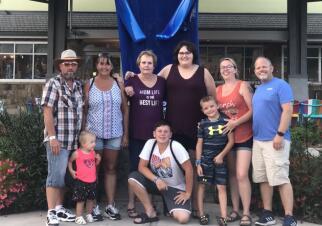 My Extended Family
You know that one crazy aunt…. We all have them. Growing up in a small, tight-knit community, everyone had an aunt or an uncle in front of their name. I was shocked in school one day when the teacher explained the true definition of "aunt." I did have ladies who were my aunt by that crazy teacher's definition, but I had way more aunts who were close friends of my parents. Family, to me, has little to do with biology. Blood is thicker than water, BUT love is thicker than blood. My whole family already prays for this child daily and is eager to pour their love and devotion into a new member of the family!

This new member of the family will get to share in the holiday feasts, family game nights, road trips, and so much more! I often have sweet daydreams about my child going to the zoo with cousins, learning about Jesus in Sunday school with lots of friends, and the light in their eyes when they walk in as the guest of honor to their very own surprise birthday party.
---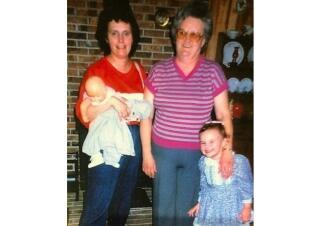 What Led Me To Adoption
As a young child, I had a deep maternal instinct for a baby doll named Abigail. Abigail went wherever I went: church, grocery store, restaurant, grandparents', garden, bike ride…literally everywhere. In my young mind, being a mommy meant complete dedication and devotion. Abigail was so well loved that when I outgrew playing with her, my parents had her restored, and I still have her displayed in my home. Life doesn't always work out as planned. I'm in my 30s now, childless and unable to have children naturally. I choose to make my dreams come true via adoption. This world has plenty of children that need an "Abigail's mommy" type of love, and Abigail's mommy needs a real baby to pour love and devotion into.
---
Facts About Tonya
Occupation:

Analytical chemist

Religion:

Christian

Education:

BSc. Chemistry

Favorite Food:

Ice cream - chocolate, caramel, and/or coconut

Favorite Hobby:

Kids ministry @ church

Favorite Movie:

Dragonfly

Favorite Sport:

Basketball

Favorite Holiday:

Christmas

Favorite Music Group:

Reba

Favorite TV Show:

Law & Order: SVU

Favorite Book:

The Well-Watered Woman

Favorite Subject in School:

Math, science

Favorite Vacation Spot:

Ireland