« back to waiting families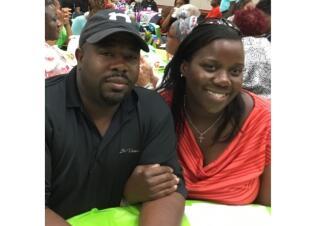 Tonja & Thomas
RACE OF CHILD INTERESTED IN ADOPTING:
Caucasian/African American, African American, African American/Hispanic
---
Dear Birthmother,
Dear Expectant Mother,

We would like to say thank you for taking the time to read our profile. We know we cannot complete our family without you. We can't begin to understand all the feelings and emotions you are going through, but we certainly admire the strength and courage it takes to make this choice and could never thank you enough for considering giving us such a wonderful blessing. It would be an honor and a true gift if you chose us to raise your sweet baby!

We have built a loving, happy, and fun life together and are hopeful to welcome another child into our lives. Your baby will have a safe, loving home filled with happy memories for their entire life. Your child will be surrounded by love and support from our family and friends. They will grow up enjoying family traditions, such as movie/game nights, gathering at the family garden to plant in the spring and harvest in the fall, and the annual international vacation to a different country to explore new cultures.

Your child's safety and well-being will be our number one priority. Your child deserves the best, and we promise to give everything to make that a reality. It must seem odd to have to literally judge a book by its cover as they say, but we hope what we have shared is helpful. We welcome any questions you may have because we are committed to growing our family.

With our deepest gratitude,
Thomas & Tonja
---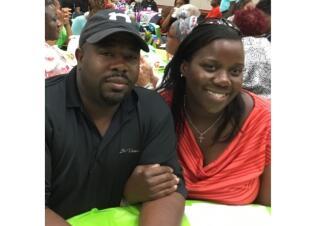 About Us
We are Tonja and Thomas—TNT to our family and friends. Our story began in 2016 when we met through an online dating service. Both of us had signed up thinking we were probably wasting our time and money. But after chatting, texting, and talking on the phone for just over a week, we decided to have our first date: playing mini golf. From that point on, we were essentially inseparable. We married two years later on the anniversary of our first date. The outdoors is our love. Our hobbies include cycling, hiking, camping, ziplining, scuba diving, offroading in ATVs, photography, and metalworking. To fund our hobbies, the two of us have jobs in the telecommunications field. Although we both like to go out and experience new things, we also appreciate just being able to relax at home and spend time with each other and our daughter.
---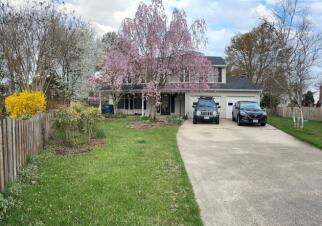 Our Home
Our home is a two-story, four-bedroom home located on a large fenced lot that backs up to a neighborhood walking trail. There is more than enough room to run and play. The rear gate allows us quick access to the endless miles of paved walking and biking trails that crisscross through our neighborhood. It is a short five-minute walk to our neighborhood park and about another five to neighboring parks in the area. The parks consist of basketball and tennis courts, soccer and football fields, jungle gyms, swings, slides, and more. We have walked hundreds of miles with our two dogs, Betty and Doc (ages 8 and 9). We also have two cats, Harley and Max, that provide Ava with endless joy as she follows them around the house.
---
Our Extended Family
We both have large extended families. When we shared the news with our families that we were starting the adoption process again, everyone expressed how happy they were for us and how they couldn't wait to meet our baby. The excitement in their voices told us just how proud and excited everyone was and how loved your baby will be.

Our favorite tradition we are excited to pass on to our child is Christmas in Texas, not for the gift giving but for the time we get to spend with our family and the joy of driving around the city looking at the homes that have gone all out with the Christmas lights and decorations. We tend to split up the day to spend time with both sides of the family. The homes are filled with laughter, cheerful voices, delicious smells, and love. It is one of those days you never want to end. Another family tradition we look forward to on both sides of our family is the annual family reunion, which has been a tradition since the 1950s. Thomas's family reunion is always somewhere in Texas, while Tonja's family reunion moves throughout the different states where family members live.
---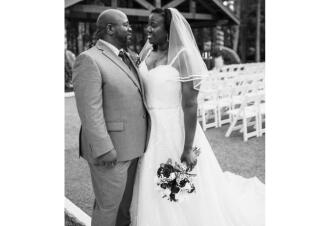 What Led Us To Adoption
We started looking into adoption to complete our family due to several miscarriages and infertility issues. In 2021 we were blessed with our daughter, Ava, through adoption, so we know firsthand the beauty of growing a family through adoption. Ava has been such a bright light in our family and has brought us so much joy. The adoption experience has been such a blessing to us. Because of a loving birthmother, we've been able to raise our little girl. We would love to have Ava grow up with a sibling as we have a lot more love and happiness to share. We love doing things as a family of three, and another child would definitely fill the void we sometimes experience. We both grew up with siblings and feel Ava should too.
---
Facts About Tonja
Occupation:

Telecommunications: Customer Service Manager

Religion:

Christian

Education:

College

Favorite Food:

Texas BBQ, Mexican

Favorite Hobby:

Baking, hiking, crafts, gardening

Favorite Movie:

Wonder Woman

Favorite Sport:

Anything outdoors, NFL

Favorite Book:

Crime novels

Favorite Subject in School:

English, history

Favorite Vacation Spot:

Dubai
Facts About Thomas
Occupation:

Telecommunications: Engineer

Religion:

Other Religion

Education:

College

Favorite Food:

Texas BBQ, Italian

Favorite Hobby:

Scuba, photography, electronics, metalworking

Favorite Movie:

Sneakers, any Marvel movie

Favorite Sport:

Anything outdoors or in water

Favorite Book:

Mitch Rapp series by Vince Flynn

Favorite Subject in School:

Math, science

Favorite Vacation Spot:

Scuba & ziplining just about anywhere