« back to waiting families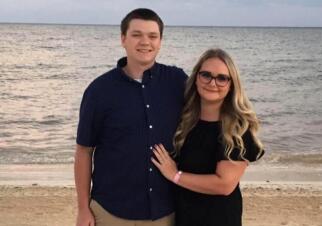 Paige & Kalub
RACE OF CHILD INTERESTED IN ADOPTING:
Caucasian
---
Dear Birthmother,
Dear Expecting Mama,

Thank you so much for taking the time to read about our family. We will never be able to understand the strength and courage it takes to make the decision you are making, and we will never be able to thank you enough for considering us. You are so strong for being here today and taking the time to get to know us and many other couples. It can be very overwhelming to read all of these profiles, so we will make this quick!

We want you to know your child, should you bless us with this gift, would come into a safe and accepting environment with many family members. We promise to raise your child in a house of love, laughter, forgiveness, and comfort. You will have given us a gift and joy unlike any other and a lifetime of happiness.

We know you have a lot of options and we hope you choose us, but there are so many great families out there that we know you will make the right choice. Do what your gut tells you, and remember you are brave!
---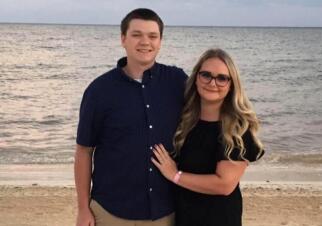 About Us
Hello. We are Kalub and Paige. We have been together since high school and have enjoyed growing up together while growing closer to each other. We went to the same college and moved back to our hometown to live closer to family. We got married and started building our house. We have now been in the house we built and married for three years. Paige works with children with special needs, and Kalub is a government employee. In our free time, we stay very active playing with our two dogs, Hank and Sherman, as well as going to softball tournaments and spending time with our three-year-old nephew.
---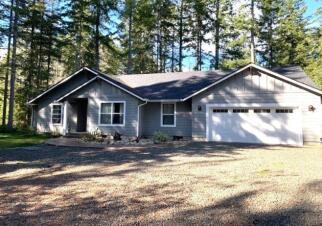 Our Home
We live in a small town with a great school district in Washington. Our home is in a quiet area on 5.5 acres in the woods with lots of land for exploring and playing. We already have an idea of where we will put a playground! Our dogs, Hank and Sherman, are always exploring our land. Hank is a goldendoodle and a gentle giant, while Sherman is a small diva. We are friends with our neighbors who share our street, and we cannot wait for our kids to play together. We also live across the street from our child's future godparents, who also just had a baby. We live less than ten minutes away from both of our parents' houses, so we have full-time babysitters on hand.
---
Our Extended Family
We are really close to both sides of our extended family. Paige's mom lives a few minutes away with her boyfriend. Paige's sister lives with us and is excited to be an auntie again. Her other sister lives a few minutes away with her family. We are over there often playing card games or basketball when all the adult children get together.

Kalub's siblings live with his mom on the other side of town, and we see them frequently for family dinners. Kalub's dad and stepmom live a few minutes away, and we are always fishing, crabbing, shrimping, and camping with them.

Our nephew is so excited for his baby cousin, although he thinks his baby cousin will come in a dinosaur egg! He always keeps our lives interesting, and we can't wait for him to meet his baby cousin.
---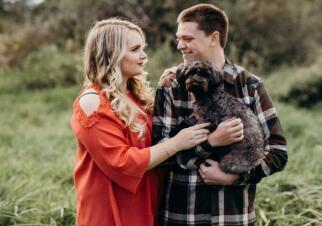 What Led Us To Adoption
Like many other families, we started our adoption journey with infertility struggles. When we started the fertility treatment, Kalub knew immediately we would eventually end up adopting our child. After being told we would not be able to have children naturally, we knew this would not stop us from having a family. We then dove head first into the adoption world and quickly had everything completed and ready to move forward. We are so eager to meet our future little one and completed all of the adoption requirements as fast as we could! We have had so much support from our friends and family that have been cheering us on and waiting with us.
---
Facts About Paige
Occupation:

Intake coordinator for children with special needs

Education:

Obtaining Master in Social Work

Favorite Food:

Pizza

Favorite Hobby:

Home projects

Favorite Movie:

50 First Dates

Favorite Sport:

Softball

Favorite Holiday:

Christmas

Favorite Music Group:

Taylor Swift

Favorite TV Show:

Schitt's Creek

Favorite Book:

Nightingale

Favorite Subject in School:

Psychology

Favorite Vacation Spot:

Travel Europe
Facts About Kalub
Occupation:

Government high-voltage electrician

Education:

Associate degree

Favorite Food:

Quesadilla

Favorite Hobby:

Softball

Favorite Movie:

The Big Lebowski

Favorite Sport:

Football

Favorite Holiday:

Thanksgiving

Favorite Music Group:

Wolf Alice

Favorite TV Show:

The Office

Favorite Book:

Oh, the Places You'll Go!

Favorite Subject in School:

History

Favorite Vacation Spot:

Maui