« back to waiting families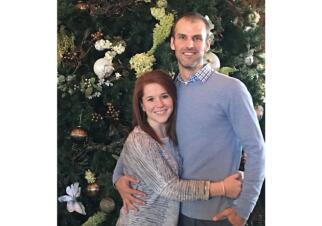 Megan & Jordan
RACE OF CHILD INTERESTED IN ADOPTING:
Any
---
Dear Birthmother,
Thank you so much for giving us this opportunity to introduce ourselves and tell you about our family. We are so grateful you love your unborn child so much that you are willing to consider an adoption plan for him or her.

You are amazing. We may not know you personally yet, but we already know you are a great mom because you are giving your child a chance to live a life full of support and opportunities you might not be able to provide them right now. What a loving and selfless decision. As parents who have lost a child, we can certainly understand the grieving process that comes along with this decision and would love to work with you in any way possible to help ease that burden.

We want you to know that if you choose us, your child will be loved immensely. He or she will have an older brother and built-in playmate who is ready to provide hugs, fist bumps, and stuffed animals to love on. We will encourage your child to be curious and explore new things so they can find what they are truly passionate about. Our home will always be filled with love, fun, respect, and lots of laughter. We would be truly honored to parent your child.

We hope you feel supported and loved as you continue your pregnancy journey. We will be thinking of you and your baby as you go through this process.

Love,
Jordan & Megan
---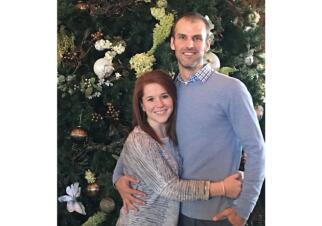 About Us
We are Megan and Jordan, and we have been together since 2017. Jordan proposed on our one-year anniversary, and we got married in October 2019. Megan loves to curl up with a good book, and Jordan loves to build/fix anything he can get his hands on and has enough tools to stock a Home Depot (mostly kidding!). Together, we enjoy traveling to new places and love finding new restaurants to try out. Our son, August (born July 2021), is the light of our lives with the most contagious laugh. He loves being around other children and will welcome a new sibling with open arms and toys to share. We also have a sweet rescue dog, Mattie Jane, who is wonderful with children. Megan works in accounting, while Jordan works in consulting. We are fortunate to have lots of flexibility and support in our careers. When not working from home, our office is a short drive from our house.
---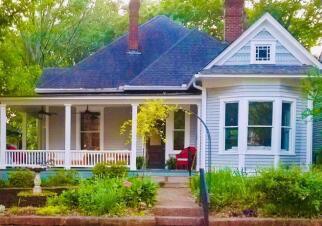 Our Home
We live in an adorable (we may be biased!) neighborhood, where most of the houses (including ours!) are over 100 years old. Our four-bedroom, four-bathroom house is complete with a finished basement and a fully stocked playroom. We love to sit out back in our screened-in porch and watch the sun go down. Our backyard is fully fenced in and includes a swing set that Jordan built with his brother. We especially love the family friendliness of both our street and the neighborhood. There are many families with young children, so the playdate opportunities are endless. Our house is within walking distance to multiple playgrounds, coffeeshops, ice cream, restaurants, and our personal favorite, a park that also houses the zoo. We are regular visitors and love to stop in and visit the animals.
---
Our Extended Family
Family is very important to us, and we are lucky to be close to both of ours. Megan is the oldest of three daughters and considers her two sisters some of her best friends. One will soon be relocating back here, which we are very excited about! The youngest just recently moved back. Megan's parents have been married for almost 40 years and also live here. Our son calls them Opa and Mimi and loves that he gets to see them on a regular basis. Our favorite thing to do as a family is play board games. We love them so much that we all got a domino tattoo that connect in a train.

Jordan is the youngest of two sons and has always been close to his brother, who lives in North Carolina. He is married, and they have the cutest little dog. Jordan's mom lives in North Carolina and his dad lives in Georgia. They both visit every month to see their grandbaby. Our favorite thing to do as a family is scuba dive. We are all certified!
---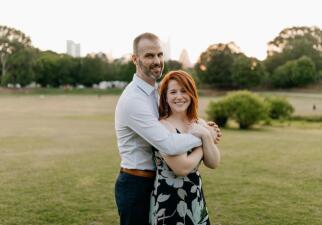 What Led Us To Adoption
From the beginning, we have always known we wanted multiple children. Megan wanted three, and Jordan wanted five. (So if we land anywhere in that range, we would love it!) Our first pregnancy in 2020 unfortunately ended in miscarriage. Our second pregnancy gave us our son, and we could not be more grateful for him. We were thrilled to get pregnant again and gave birth to the most perfect baby girl in early 2023. Our hearts were completely shattered when she passed away unexpectedly at 29 days old. She will always be a part of our lives, and we enjoy finding ways to keep her memory alive. Shortly after she passed away, we felt called to explore adoption, and we feel confident she will help guide the right baby to our family.
---
Facts About Megan
Occupation:

Accountant

Religion:

Christian

Education:

Master's in accounting

Favorite Food:

Carbs

Favorite Hobby:

Reading, working out, trying new restaurants

Favorite Movie:

The Shawshank Redemption

Favorite Sport:

Soccer, watch Olympic gymnastics

Favorite Music Group:

311

Favorite TV Show:

Law & Order: SVU, Friends

Favorite Vacation Spot:

Ireland, African safari
Facts About Jordan
Occupation:

Consultant

Religion:

Christian

Education:

Master of Business Administration

Favorite Food:

Sushi

Favorite Hobby:

Working on the house, woodworking

Favorite Movie:

Good Will Hunting

Favorite Sport:

Soccer

Favorite Music Group:

The Beatles

Favorite TV Show:

House

Favorite Vacation Spot:

Samoa with family