« back to waiting families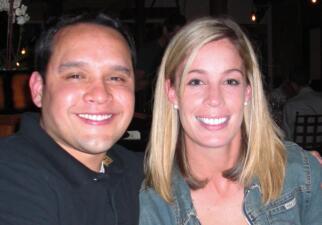 Jesse & Tiffany
RACE OF CHILD INTERESTED IN ADOPTING:
Any
---
Dear Birthmother,
Dear Expectant Mother,

We are extremely grateful for you considering us as the ideal couple to raise, care for, and love unconditionally this beautiful child you will be bringing into this world. We have so many emotions and lots of excitement for the possibility of becoming parents.

There are so many incredible families that would love the opportunity to raise this beautiful child. If you choose us, we promise you this child will have the opportunity to have two well-traveled, learned, and successful professionals to provide him or her with the best opportunities, which we did not have access to. We promise to be there when they fall and pick them back up and to coach them with confidence so they have the ability to do the right thing even when it is unpopular. We promise to love this child unconditionally and to raise them as our own, never making them feel second best.
---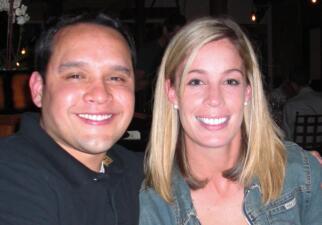 About Us
We are lifelong learners with a passion for life. Tiffany is the Director of Operations for a luxury hotel in Colorado and is in the process of completing her master's degree in accounting and finance. She is taking her CPA exam in August 2022. Tiffany is a former competitive dressage rider. As a collegiate D3 athlete, Tiffany competed in swimming and equestrian sports. Jesse is a former firefighter, international award-winning sommelier, adjunct professor, Director of Sales and Marketing for a boutique winery, and a member of Mountain Rescue.
---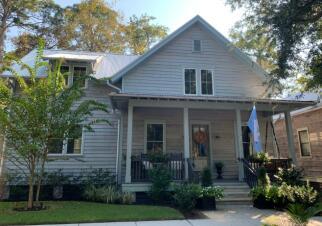 Our Home
We have homes in South Carolina and Colorado. Our neighborhood is extremely safe. We have over 13 different first responders who live in our neighborhood. They consist of sheriffs, firefighters, local PD, and mountain rescue members. We have one horse, named Pearl, who Tiffany rode when she competed on the dressage circuit. We also have one adorable Boston terrier, Pep, and two beta fish, named Skittles and Dragoon. We live near some of the best ski locations in the world.
---
Our Extended Family
Our extended family is very large. On Jesse's side, there are four siblings (two guys and two girls), seven cousins, and fifteen nephews and nieces. On Tiffany's side, we have her sister, her husband, and their kids; one daughter and one son. With Tiffany's smaller immediate family, Jesse's immediate family has embraced them by intermingling both sides of the families so we have one massive extended family.

Jesse's family was in the restaurant industry for many decades, so there's a lot of family cooking and cook-offs during holiday get-togethers. Jesse has a niece who plays D3 college softball, another niece who is an up-and-coming painter, two nephews who are into extreme sports, and another nephew who is in the Army and trying out for Ranger School, and. The others are a little younger and attending both high school and elementary school. Tiffany's niece is in second grade, and her nephew is three years old.
---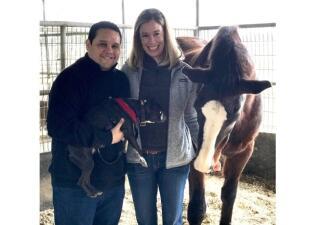 What Led Us To Adoption
We have been driven by our careers for the last 20 years. When we were ready to start a family, we were unsuccessful. We both have adopted family members on both sides of our family and want to welcome a beautiful child to our family through adoption. Tiffany's maternal grandmother was adopted, and Jesse's two cousins on his mother's side were also adopted. All of our family members are excited for us and the child who blesses our family.
---
Facts About Jesse
Occupation:

College Professor/ Mountain Rescuer/National Director of Winery Sales

Religion:

Christian - Catholic

Education:

Master in Education (M.Ed.)

Favorite Movie:

The Goonies, Raiders of the Lost Ark

Favorite Sport:

Hiking, kettlebell WODs, Peloton

Favorite Holiday:

Christmas, Thanksgiving, Easter

Favorite Music Group:

The Beach Boys, Earth, Wind & Fire

Favorite TV Show:

A&E biography, 30 for 30, Yellowstone

Favorite Subject in School:

History, anthropology

Favorite Vacation Spot:

Archeological digs in the Middle East and Europe
Facts About Tiffany
Occupation:

Director of Hotel Operations

Religion:

Christian - Catholic

Education:

Master in Finance (MF)

Favorite Movie:

Jerry Maguire, Pride and Prejudice

Favorite Sport:

Swimming, biking

Favorite Holiday:

Thanksgiving

Favorite Music Group:

Rufus du Sol, Chicago, Enya

Favorite TV Show:

Yellowstone

Favorite Subject in School:

Finance

Favorite Vacation Spot:

Anywhere there is a beach!