« back to waiting families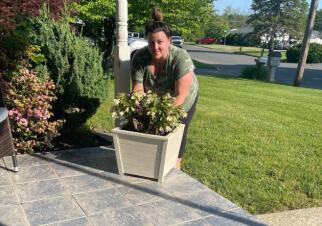 Jaime
RACE OF CHILD INTERESTED IN ADOPTING:
Any
---
Dear Birthmother,
I want to start by saying thank you for your bravery. I cannot imagine what you must be feeling and thinking during this time. My heart goes out to you as you make this life-changing decision for you and your child. I know one of the happiest days of my life might be the hardest day of yours. Your selfless act will bless this world with a beautiful life, and he or she will thrive because of you. I want you to know, you will always hold a special place in my heart if you choose me.

I cannot wait to be a mom and welcome a little bundle of joy into my home. Please know, if you choose me, your child will always know how much you love them and how selfless you were to make the brave decision to place them for adoption. I hope my profile has given you a little glimpse into my life and the life I can share with a child. I hope you can see how much love I have to share.

From the bottom of my heart, I want to thank you for learning about me and considering me as your child's adoptive mom. Even though we have never met, I have a tremendous amount of admiration for your strength and courage during this process.
---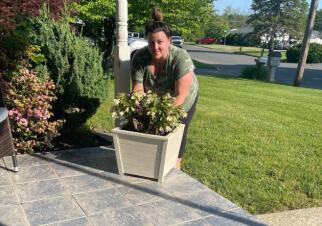 About Me
I am an assistant principal and have taught elementary school for 15 years. I am a very independent, caring, and passionate person. As I grew up, I always knew I wanted a career and a family. In my life, career happened to come first. Now I am ready to settle down and be a mom. I love being outside swimming, biking, or just reading in the sun. I own my own house, and I enjoy decorating, painting, and gardening. I have a dog; he is a thirteen-year-old bulldog that has been my baby since he was six weeks old. We love to take walks, visit the beach, or just hang around the house, but what we love most is family. We visit with family often. My mom is one of sixteen children, so our family is huge. We are all really close.
---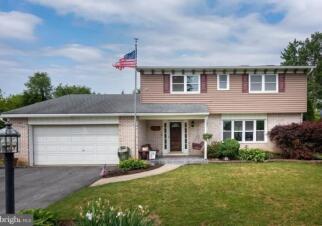 My Home
I live in a suburban neighborhood with lots of kids. I recently bought my home, and I adore the area. The school district is great and very diverse. There are tons of parks, walking trails, and great shopping! My house has four bedrooms, four bathrooms, and a sunroom. I have a fenced-in pool and another fence around the yard. The yard is a great size for kids and pets to run in. It is a beautiful home and neighborhood for kids.
---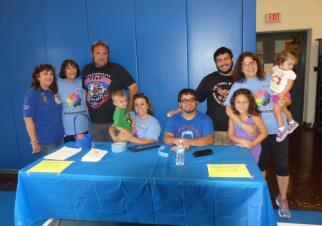 My Extended Family
My family is very large. In my immediate family, I have a sister and brother. We are all very close in age and have grown up best friends. My mother is one of sixteen children, and my dad was one of three. My mom is Irish, and my dad was Italian. That makes for the best family gatherings! I am not sure how many cousins I have exactly, but we all keep in touch and love getting together when we can. Some of my best friends are my cousins.

Some of our family traditions are around the holidays. Christmas is the biggest get-together. We usually do Christmas Eve with my mom's family and Christmas Day with my dad's family. All of my cousins have babies now, so it is beautiful to see them all grow up together.

I only have one nephew. My brother was the only one to have a baby. We take him on one trip a year. We've gone to Chicago, New Jersey, and New York, and I want to take him to Florida one day. He is a special little boy; I just adore him. He will be the best cousin.
---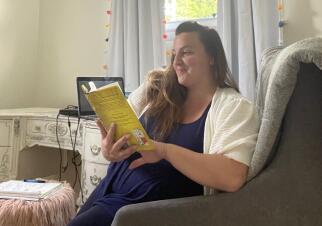 What Led Me To Adoption
I love children and always wanted a family, but the traditional route wasn't in the cards for me. I am 100% okay with not being "traditional." I want to support a mother and child with permanency; it has always been a passion of mine. My cousin adopted her four children, and it is such a beautiful story. I love that my life has led me to adoption. My family is very diverse because of adoption, and I honor that. I can't wait to finally be a mom!
---
Facts About Jaime
Occupation:

Assistant principal

Education:

Master's degree

Favorite Hobby:

Decorating

Favorite Movie:

Elf

Favorite Sport:

Baseball, volleyball

Favorite Music Group:

Phish

Favorite Subject in School:

Math

Favorite Vacation Spot:

Hawaii