« back to waiting families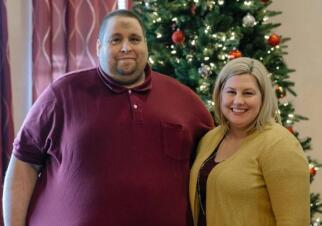 Elizabeth & David
RACE OF CHILD INTERESTED IN ADOPTING:
Any
---
Dear Birthmother,
We cannot begin to express how grateful we are for your brave decision to consider adoption. We are humbled by and grateful for the possibility to be blessed by growing our family again. While we cannot fully grasp the weight of your decision and the journey you are embarking on, we can promise to be a source of support. We will be here for you and your child every step of the way. We are hopeful we will have the chance to build a relationship with you. Should you choose us, we will always respect your decision in choosing adoption and will be honest with your child to ensure he or she understands the magnitude of your love for them.

Should you choose us to become parents to your baby, we will make it our priority to help him or her grow to be an independent adult who has the confidence and ability to pursue whatever dreams they have. We will practice patience and provide guidance, and we will listen and encourage creativity. We will protect your child and teach them the value of family. Becoming parents again is a dream of ours, and we thank you for taking the time to get to know us and for considering us as adoptive parents.

Much love and warmest regards,
Dave & Elizabeth
---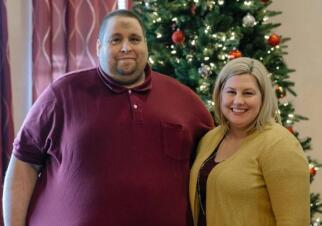 About Us
We are David and Elizabeth. We began dating in 2009 and were married in 2013. Elizabeth has two daughters, Paige (age 16) and Mariah (age 15). In 2018 we welcomed our third daughter, Magnolia, through adoption. We are blessed to both be home based and enjoy being together as a family as much as possible. Elizabeth has a background in social work and works as a health coach helping others who are seeking a healthy lifestyle. David owns an IT company and has the flexibility of working from home. We travel as much as possible and place a large value on experiences. Our favorite place to go is Walt Disney World. We love exploring places, such as the zoo. We also spend a lot of time with the band and color guard as both of the older girls are members of the marching band.
---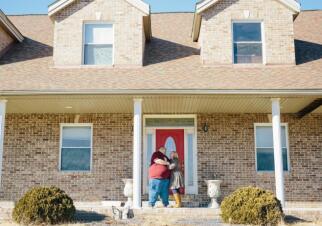 Our Home
We live in a six-bedroom, five-bathroom brick home that sits outside of town on 2.5 acres, providing lots of room to run and play. While our home is outside of the hustle and bustle of town, we have a great neighborhood atmosphere. There are currently 12 children who are early elementary aged down to two years old, with another baby joining the group in a few months. There is a moms group in our neighborhood, and we coordinate playdates, outings, and walks together. We have two loving dogs. Buster is a floppy, happy-natured basset hound, and Sky is a Lab/collie mix with a funny personality and lots of love to give.
---
Our Extended Family
We are so excited to share this time with our families. They are eagerly awaiting the arrival of a new family member. Elizabeth comes from a large family full of lots of children, ranging from one year old to 16 years old. Her family has weekly Sunday lunches at her grandmother's home. A favorite tradition is Christmas brunch at Grandma's house. On the other side of Elizabeth's family, she has several cousins who take vacations together yearly. They celebrate Thanksgiving in a cabin at the lake. Elizabeth's stepfather is a very involved Pappy and visits from out of state monthly.

Dave comes from a small family. He is close with his sister, her husband, and her two sons. We try to meet with them monthly. His sister is always willing to help out with the kids when needed and joins in on family outings when possible. Dave has a brother and sister-in-law who live close by, and we communicate often.

We consider family to be more than those who are connected by blood. Our family includes many close, longtime friends as well.
---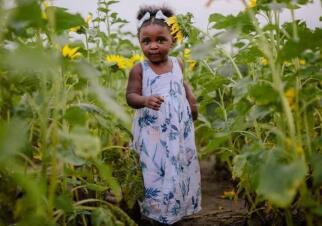 What Led Us To Adoption
Adoption is something that has been on our hearts since we first began discussing expanding our family. Once we were married, we quickly realized we were not able to conceive naturally. We began pursuing adoption, and in 2018 we welcomed our youngest daughter, Magnolia, via adoption. We feel very humbled and blessed by that experience. Magnolia is now three years old, and we are once again ready to grow our family. We are so excited to welcome another child and to watch Magnolia grow into the role of being a big sister.
---
Facts About Elizabeth
Occupation:

Social worker, health coach

Religion:

Christian

Education:

Bachelor of Social Work

Favorite Movie:

10 Things I Hate About You

Favorite Sport:

Gymnastics

Favorite Holiday:

Easter

Favorite TV Show:

Gilmore Girls

Favorite Book:

It Ends With Us

Favorite Subject in School:

English

Favorite Vacation Spot:

Hawaii, Bahamas
Facts About David
Occupation:

IT professional

Religion:

Christian

Education:

Bachelor of Business Administration

Favorite Movie:

Spies Like Us

Favorite Sport:

Hockey

Favorite Holiday:

Thanksgiving in Branson

Favorite TV Show:

The Rookie

Favorite Book:

The Odyssey

Favorite Subject in School:

History

Favorite Vacation Spot:

Maldives
Contact Elizabeth & David