« back to waiting families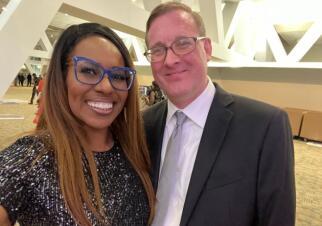 Diana & Roger
RACE OF CHILD INTERESTED IN ADOPTING:
Any
---
Dear Birthmother,
We wanted to start this letter off just by saying hello and hoping the day has been kind to you! We can't imagine the difficult decisions ahead of you, but we appreciate you taking the time to read about us.

When we first got married almost six years ago, we knew having biological children would be difficult. We knew ultimately adoption was the answer for us to have the family we always dreamed of. We are thankful each and every day to know the love that is in our home! We can't wait to build a family and welcome a baby into our lives. They will be embraced by a large, close-knit, supportive family.

We look forward to creating new memories and new traditions by welcoming a child into our lives. We spend our time exploring, laughing, and enjoying the little things in life, like the change of the leaves in the fall, the occasional snowstorm, and the beach in the summer. We also enjoy camping, traveling, volunteering, and movie nights at home. We can't wait to experience these things with a child.

If you choose us, we respect any relationship you feel comfortable with and truly understand the complexity of this experience. Your child will always know the important role you have and what you mean to us. Thank you so much for considering us.
---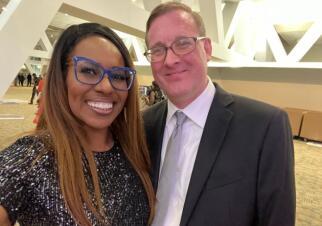 About Us
Roger works in the IT field as a systems administrator. He enjoys working with computers: fixing them by taking them apart and putting them back together again. He enjoys vintage video games, watching the History Channel and building things. He also enjoys a good BBQ. Diana works in the non-profit sector helping communities to rebuild and grow stronger. Diana also works with high school students helping them to understand business and what it takes to be an entrepreneur. She enjoys volunteering for local causes. She likes gardening and grows a lot of plants. She also enjoys reading and going to see live music, theater, and dance. Our everyday activities include walking our dogs, going on mini trips to see local landmarks, and camping as well as spending time with extended family.
---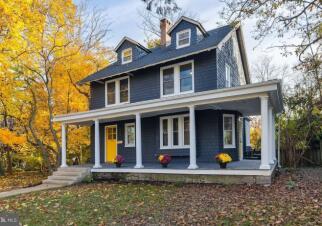 Our Home
We live in a very active community filled with new families. We can always find neighbors walking with their pups and sometimes their cats, along with pushing a stroller. Our neighborhood has its own open space, which is used as a play space for kids and movies in the park in the summer. Our neighborhood is very diverse and rich in history. Our community is very colorful, and most of the houses are painted in festive colors. You can usually find us on our porch talking to neighbors or walking about with our two dogs. Our pups are a chihuahua/dachshund mix named Abel with three legs and Willow the beagle. We also have a black and white cat named Goose. She was born in our neighbor's garden.
---
Our Extended Family
We have a large family. Roger has two siblings as well as a sister-in-law and a brother-in-law. His brother and sister-in-law are the proud parents of a baby girl who is now two years old. His sister and brother-in-law have four children. For many years, we were the host for family holiday gatherings like Thanksgiving and Christmas.

Diana has two brothers. One brother and sister-in-law have two daughters who are now in college. The other brother has one boy and two girls; both girls are college graduates, and the boy is now entering his last two years of high school. We all enjoy family gatherings and make it a point to celebrate birthdays, holidays, and special occasions together. On occasion, we have large family vacations. They are all so excited to love and support any child we are blessed to have join our family.
---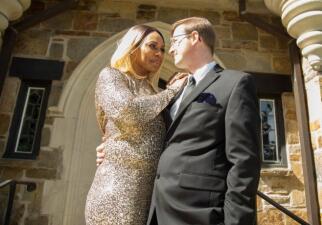 What Led Us To Adoption
Adoption gives us the hope of fulfilling our dream of becoming parents and having a family. We both have tons of nieces and nephews, and we have been waiting for the moment we can introduce a child into our ever-growing extended family. We knew many years ago that the journey to have children would be difficult for us. Ultimately, we decided the best decision and the greater joy would be through adoption.
---
Facts About Diana
Occupation:

Non-profit industry

Religion:

Christian - Catholic

Education:

2 college degrees

Favorite Food:

Maryland crabs

Favorite Hobby:

Gardening, reading, exercise, dance

Favorite Sport:

Baseball

Favorite Music Group:

Beyonce, Ariana Grande

Favorite TV Show:

The Office, 30 Rock, Grey's Anatomy

Favorite Book:

The Other Wes Moore, Hidden Figures

Favorite Vacation Spot:

Maldives, Greece, Rome
Facts About Roger
Occupation:

IT

Education:

College degree

Favorite Food:

BBQ wings

Favorite Hobby:

Reading, video games, building things

Favorite Sport:

Football

Favorite Music Group:

NIN

Favorite TV Show:

NCIS , The West Wing, Game of Thrones

Favorite Book:

The Big Short

Favorite Vacation Spot:

The Caribbean, Rome