« back to waiting families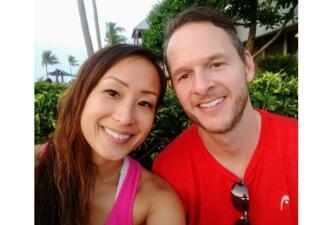 Dan & Sarah
RACE OF CHILD INTERESTED IN ADOPTING:
Any
---
Dear Birthmother,
We are beyond grateful and blessed to be given the opportunity to share our home and hearts with your child. There are no words to describe the bravery and selflessness this takes for you or the emotions you are going through, and we acknowledge this, respect you, and will never forget that. We strongly believe a family is a unit created by God that can come in various forms, as our families have been created.

We make every effort to live as if every day were our last and cherish each day given by the Lord here on Earth. We believe it is important to keep the body, mind, and spirit healthy through daily prayer, education, exercise, and spending quality time with our loved ones and will pass this along to your child. We hope to pass on family traditions, experience new adventures, and create everlasting memories that will also be carried on to future generations to come.

Our families and friends will welcome your little one with open arms, and there will be an overflow of love and adoration from everyone. We sincerely pray for you during this time and thank you for considering us to be parents for your child.
---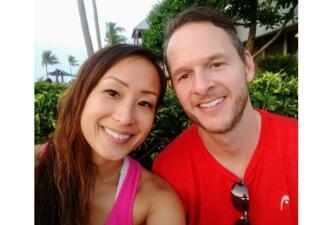 About Us
We were both studying at a coffee shop for our second degrees when Dan walked over and introduced himself to Sarah. We immediately had a connection and knew there was something special. We have been best friends for 12 years now and have been married for eight years. Dan is thoughtful and hardworking and loves college football. Sarah is extremely caring and supportive and is always up for a jigsaw puzzle or good book. We love to work out together, travel to different places, try new foods, and play catch with our dogs. First and foremost, we are Christians. We are grateful for the opportunity to help others on a daily basis through our work life. Dan keeps airplanes safe in the sky as an air traffic controller, and Sarah takes care of people as a registered nurse.
---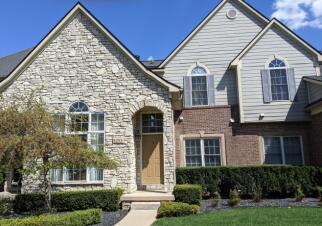 Our Home
We live in a quiet, diverse, and family-friendly neighborhood. Our home includes three bedrooms, three bathrooms, and a fully furnished basement with plenty of room for a play area. Our community has a pool, gym, and tennis court. We are within walking distance of several parks, trails, and top-rated schools. We love the outdoors and have two dogs, Haskins and Max, that enjoy staying active just as much as we do. We often take them walking, hiking, or to our local dog park for play time.
---
Our Extended Family
Our families are incredibly supportive, and we are grateful for every moment we get to share with them. We are blessed to have 22 wonderful nieces and nephews, whom we love very much, including six who came through adoption.

Sarah's family came to the United States as refugees, and each child was sponsored by a couple from a Christian church. These couples became grandparents, taking her to doctor visits, being there for her on grandparents' day at school, and celebrating Christmas with her family. Christmas was spent playing board and card games late into the night, which is a tradition that is still carried on during Christmas gatherings today. There is always plenty of laughter, story sharing, and heartfelt discussions that come together to create memories that will be passed on for generations to come.

Dan's side of the family loves to celebrate holidays, birthdays, anniversaries, and any other excuse to get together to enjoy each other's company. Dan's favorite tradition as a child was his parents driving them around the neighborhoods during Christmas to look at decorated houses. We can't wait to continue this tradition.
---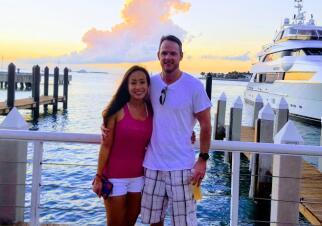 What Led Us To Adoption
We believe we have a calling to adopt. We have seen firsthand the joy, excitement, and love that has been added to the lives of our family and friends through adoption. Our most cherished moments are the time we spend with our families and their children. We always hoped to adopt even as we tried to conceive ourselves. We have been so blessed in our lives spiritually, financially, and with the friends and family who surround us. It would be an honor to share that with your child. We believe a house full of children is a house full of love. We continue in the journey to have a child and look forward to adding more love to our family.
---
Facts About Dan
Occupation:

Air traffic controller

Religion:

Christian

Education:

Bachelor's degree

Favorite Hobby:

Lifting, playing with the dogs

Favorite Sport:

Football

Favorite Music Group:

Zach Williams, Post Malone, Metallica

Favorite TV Show:

Black Mirror

Favorite Book:

A Long Way Home

Favorite Subject in School:

Math

Favorite Vacation Spot:

Egypt, Ireland
Facts About Sarah
Occupation:

Registered nurse

Religion:

Christian

Education:

Bachelor's degree

Favorite Hobby:

Reading, word games

Favorite Sport:

Volleyball, running

Favorite Music Group:

Lauren Daigle, Ed Sheeran

Favorite TV Show:

Supernatural

Favorite Book:

The Zombie Survival Guide

Favorite Subject in School:

Art, English

Favorite Vacation Spot:

Greece, Hawaii