« back to waiting families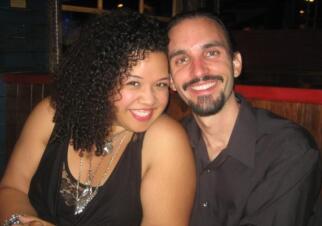 Christina & Stev
RACE OF CHILD INTERESTED IN ADOPTING:
Any
---
Dear Birthmother,
We are so honored and thankful you're considering us as your baby's future family. We understand what a difficult decision this is for you yet are thankful you may be blessing our family with a bundle of love to care for and cherish for the rest of our lives. We have had many difficulties with a late-term miscarriage and medical issues that prevent us from growing our family biologically, so for you to bless us with a child would make us so grateful! Christina works with teenage girls who have lost, raised, or placed their children, and each situation has its hardships. Please believe us when we say we can provide a loving and caring home for your child! We are loving, caring, firm, and considerate, and while we truly enjoy our current children, we long for more children to love and raise.

Christina came from a rough background and has worked past many hardships, such as abuse and assault. These experiences, while not great, have molded her into the loving and caring mother she is. Stev, however, was raised surrounded by patience and love and displays that with our children daily. Stev's kind and tenderhearted nature makes him the perfect father for our children. We want to wholeheartedly assure you we plan to care for, love, and cherish your child with all our hearts. We promise you to treat them as our own and devote ourselves to them always.
---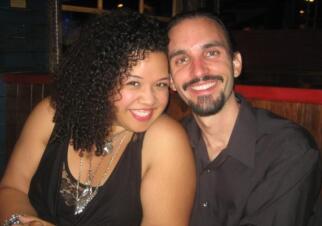 About Us
Christina is an outgoing, enthusiastic middle school science teacher, while Stev is an introverted and kind video game graphic artist. Our boys, Roman and Joseph, are fun-loving, playful, and smart; they enjoy gymnastics, coding, riding bikes, and skateboarding. We met in 2005 at a bus stop on the way to work! We have always been hard-working individuals who have gotten along in a loving and fun manner since day one! As a family, we enjoy traveling, playing games, cooking, and playing at the beach. We go on family walks, do crafts, and have parties throughout the year. We spend a lot of time making videos to entertain ourselves and record ourselves reading to share with our cousins and friends to help the children practice reading.
---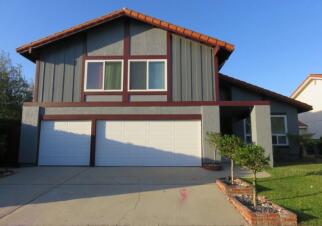 Our Home
We live in a four-bedroom home in a friendly neighborhood near the beach in Southern California. Christina is active with the children in our Baptist church, while Stev faithfully attends his Catholic church. Over the summer, we walk the park then enjoy the farmers market. We visit the beach at least twice a week and travel frequently. The boys walk to school with our neighbors every morning and enjoy riding scooters with them when we play outside. We also frequent local museums and aquariums to entertain the boys and feed their curiosity about animals and engineering.
---
Our Extended Family
We enjoy spending time with our family! We live up the street from Christina's mother, whom we call Nani, and we enjoy visits from Stev's father, Dziadzi, three times a year. This summer we are planning a cross-country RV trip to visit everyone! We will hit up many national monuments and mystery spots and do church camp with friends in Illinois. Then we'll spend a week with Stev's side of the family and ride down the East Coast to visit Christina's family.

We have many family traditions to keep our children's childhood magical. One year we made Roman's birthday a winter wonderland with real snow in our front yard; another year we had a science exhibition in our backyard for Joseph! For Easter we do egg hunts, for Thanksgiving the boys help cook the meals, and for Christmas we celebrate Wigilia, a Polish holiday where we enjoy an enormous meatless meal with our family and friends then go around the room praying for each other and wishing each other a prosperous year. Finally, for New Year's Eve, we celebrate Noon Year's Eve at 12 noon so the kids can enjoy a party and then get to bed on time that night.
---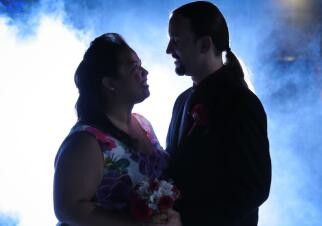 What Led Us To Adoption
We both come from caring and loving homes that have experienced the beauty of adoption. Stev's family adopted his older sister into their family at birth, and Christina's family fostered children for two generations. We have lost the ability to have biological children ourselves due to Christina's medical issues, but we feel compelled to have a larger family. We decided two years ago we weren't done creating our family. We are so excited to grow our family through the miracle of adoption.
---
Facts About Christina
Occupation:

Science teacher/ stay-at-home mom

Religion:

Christian - Protestant

Education:

Master in Education

Favorite Food:

Italian, Mexican, Indian

Favorite Hobby:

Sewing, crafting

Favorite Movie:

The Fall

Favorite Sport:

Swimming

Favorite Music Group:

NSYNC, Beastie Boys

Favorite TV Show:

Futurama

Favorite Book:

Frankenstein
Facts About Stev
Occupation:

Video game graphic artist

Religion:

Christian - Catholic

Education:

Bachelor's in computer science

Favorite Food:

Indian, Greek

Favorite Hobby:

Hiking, scuba diving

Favorite Movie:

Memento, Interstellar

Favorite Sport:

Swimming, skateboarding

Favorite Music Group:

Dream Theater, Run DMC

Favorite TV Show:

The Simpsons

Favorite Book:

The Hobbit