« back to waiting families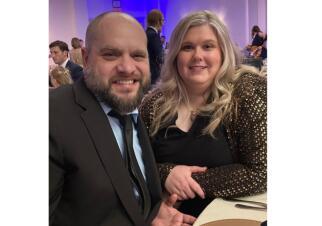 Blaine & Shane
RACE OF CHILD INTERESTED IN ADOPTING:
Caucasian, Hispanic, Asian, Caucasian/Hispanic, Caucasian/Asian
---
Dear Birthmother,
Dear Expectant Parent,

Thank you for taking the time to get to know us. Please know our hearts go out to you, and we want to make you feel as supported and comfortable as possible. We always want to be honest with our child about where they came from, and we will respect you with whatever level of openness and contact you want to have with the child. The two of us have a lot to give and would cherish the chance to love a child with all of our hearts. We will be there for every tear, celebrate every success, and hug them with every disappointment. Together we are always laughing and enjoying what life has to offer. Shane is already practicing his "dad jokes," and Blaine is already dreaming of cute nurseries in her Pinterest board.

We are very close to both of our families, and they would love to be grandparents, aunts, uncles, and cousins. We want to give a child a safe and happy home to call their own. They will always be given every opportunity. We want to let them travel, experience different cultures, and try new things. This child would be a blessing to us, and we would love them more than anything.
---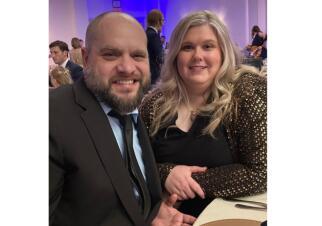 About Us
We met seven years ago and have been married for almost five years. Blaine is a math teacher and volleyball coach. She loves to watch her students learn and grow. Shane was in the Navy for four years and then went to school for recording and music technology. This is where he found his passion for audio, which led to his career in the music industry. We complement each other very well with our interests and personalities. Blaine has a passion for sports and Shane has a passion for music, but our love grew by teaching each other to appreciate the other's interests. Because of this, we would support any interest a child would like to try. Together we enjoy attending sporting events and concerts and try to take a trip each year to a new area. We would love to give a child these experiences.
---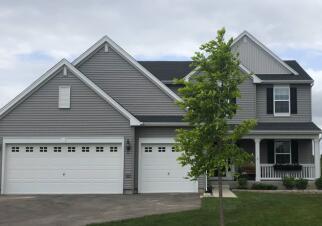 Our Home
In 2018 we built a four-bedroom home that overlooks a lake. The neighborhood has a park and fitness trails. We have a fenced-in yard so kids can be safe while they play. There are great schools located about a mile from our home. Our home is located within an hour of two large cities, yet we are still surrounded by wilderness, lakes, and parks. We love to give the gift of experiences to our niece and nephews. This is something we hope to be able to also give to a child of our own. In 2014 we adopted a lab mix dog from a shelter. She is very sweet and loves to snuggle.
---
Our Extended Family
Shane has a very large extended family spread across several states. Even though they don't live close by, they still get together every chance they can. Thanksgiving is always a huge gathering. We also visit with his mom and sister's family often. Every December we look forward to decorating holiday cookies, and every May we participate in a walk to honor his father, who is deceased.

Blaine is very close to her brother's three sons, and we both love to watch them in all of their activities. The oldest started calling Blaine "B" when he was very little, and it has stuck with all of the nephews. When Blaine was younger, her grandparents taught her and her brother how to play a card game called Frustration. This has now become a family tradition everyone looks forward to when we are together. Now that our nephews are getting older, they always ask if we can play this card game. Christmas Eve is a special time for our family as we get together for a meal, open presents around the Christmas tree, and listen to music.
---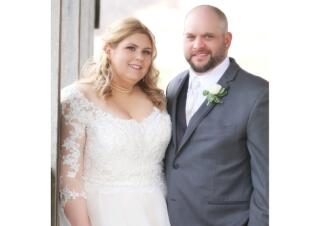 What Led Us To Adoption
Becoming parents is something we want more than anything. When it wasn't happening naturally, adoption was an easy choice. Adoption is pretty common in Blaine's family. Her grandparents adopted both her dad and her aunt. She also has a cousin who has adopted two children. Also Shane's grandpa was adopted. We have seen firsthand how great adoption can be to give a child a wonderful life. We would feel blessed to be given the opportunity to love and nurture a child.
---
Facts About Blaine
Occupation:

Teacher

Religion:

Christian

Education:

Master's

Favorite Movie:

Pride and Prejudice

Favorite Sport:

Baseball, volleyball, & softball

Favorite Music Group:

Thomas Rhett

Favorite TV Show:

Fixer Upper

Favorite Book:

Mysteries

Favorite Subject in School:

Math

Favorite Vacation Spot:

Ireland
Facts About Shane
Occupation:

Audio manufacturer's representative

Religion:

Christian - Catholic

Education:

Some college & Media Institute

Favorite Movie:

Saving Private Ryan

Favorite Sport:

Football

Favorite Music Group:

Foo Fighters

Favorite TV Show:

Expedition Unknown

Favorite Book:

The DaVinci Code

Favorite Subject in School:

History

Favorite Vacation Spot:

Alaska