« back to waiting families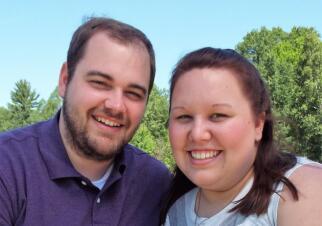 Ashley & Josh
RACE OF CHILD INTERESTED IN ADOPTING:
Any
---
Dear Birthmother,
Dear Expectant Parent,

Thank you for taking the time to get to know us and consider us as potential adoptive parents for your precious baby. We can't begin to imagine the feelings and thoughts you are dealing with at this time. It takes strength and love to grow something as delicate as a baby. We hope our profile shows you all we are as a couple and will be as parents.

We both are so excited to share our love of adventure and outdoors with a child. We hope to continue our traditions of camping and kayaking while creating new traditions as our family grows. Josh is excited to share his love of soccer with another human so they can watch games at home or go to the stadium to cheer on his favorite teams. Ashley hopes she can share her love of painting and music with a future daughter or son. But most of all, we hope to pass along our love of learning. It is our belief that adopted children should grow up with a connection to their cultural heritage. With that understanding, it is our commitment to incorporate cultural or family traditions from the birth parents, with their blessing.

Thank you again for your time and consideration. Your strength, love, and generosity are strengths that we strive to emulate now and will do so in the future as parents.

Sincerely,
Josh & Ashley
---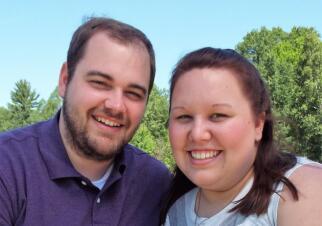 About Us
Ashley is an intervention specialist working with high school students with behavioral and learning challenges. Josh is a student affairs professional helping college students navigate higher education. We met over six years ago while we were in school. Learning and mentoring are important aspects of our lives. In our free time, we enjoy going to soccer games, camping, and kayaking. We also enjoy shopping at our local farmers market in town on weekends. Ashley is an incredibly loving, caring, and patient person, qualities that show through in her work and relationships. Josh is very intelligent and is always learning and finding ways to grow professionally and personally. He says yes to every challenge brought to him. We can't wait to share our lives with a new family member.
---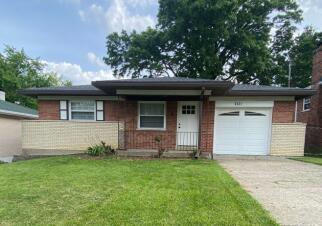 Our Home
We live in a two-bedroom house on a quiet cul-de-sac in Ohio. The home has a beautiful shaded yard which is perfect for playing. Our home is close to parks, schools, many restaurants, the zoo, and an aquarium. One of our favorite places to visit on weekends is the local farmers market. We hope to continue going to the local farmers market and visiting parks as our family grows. We have two wonderful cats, Lady Chester and Eleanor, that have been a part of our family since 2016. While our cats don't talk, we like to think they're excited to cuddle, and sometimes ignore, another human!
---
Our Extended Family
We both have been blessed with supportive extended family members who are also very active in our lives. Both sides of our family are excited for us to grow our family and can't wait for us to be parents.

The majority of Josh's family (parents, aunts, uncles, and cousins) live within an hour of us. Typically, we visit for sporting events, holidays, and other life events. Josh's two brothers live outside of Ohio, one in Washington and the other in China. We talk with them over video chat on a monthly basis and see them in person about once a year. Ashley's family lives in Michigan. We visit Michigan for holidays and other life events, but we also spend weekends there in the summer in our camper.

We are excited to continue our family traditions with our own family. We love baking and decorating cookies for the holidays, camping, playing and watching soccer, and kayaking. We are also excited to create our own family traditions we can pass on for years to come.
---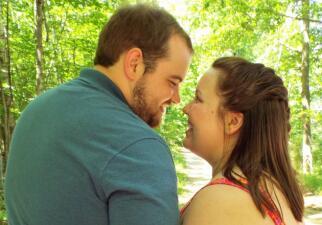 What Led Us To Adoption
We have both wanted to be parents for several years now, but we never realized it was going to be such a difficult journey to conceive on our own. After two years of trying, we realized our parenthood journey would lead us down a different path—adoption. Our hearts are so open and full of love that we knew we would welcome a baby with open arms, regardless of how they were brought to our lives. We cannot wait to continue down this journey to becoming parents and growing our family.
---
Facts About Ashley
Occupation:

Special education teacher

Religion:

Christian

Education:

B.A. Education - Special Education & Health

Favorite Food:

Cheese

Favorite Hobby:

Painting, crafting

Favorite Movie:

Grease 2

Favorite TV Show:

Scrubs

Favorite Book:

Miss Peregrine's Home for Peculiar Children

Favorite Subject in School:

Math

Favorite Vacation Spot:

A cabin in the Swiss Alps
Facts About Josh
Occupation:

Higher education administration

Religion:

Christian

Education:

B.A. Communication Studies M.A. Education Leadership

Favorite Food:

Enchiladas

Favorite Hobby:

Soccer, gaming, reading, cooking

Favorite Movie:

Moonrise Kingdom

Favorite TV Show:

The Chef Show

Favorite Book:

Harry Potter

Favorite Subject in School:

History

Favorite Vacation Spot:

Paris