« back to waiting families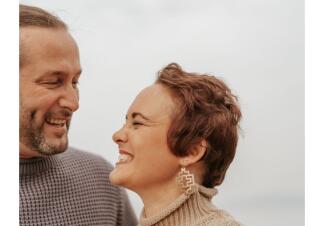 Whitney & Jason
RACE OF CHILD INTERESTED IN ADOPTING:
Any
---
Dear Birthmother,
Dear Expectant Mother,

We have never met you, yet we love you. There are moments when life has a way of revealing the profound interconnectedness of people. Our connection right now, through this child, must be one of those moments. This must be a moment of a forever bond established. It is a relationship to eternally honor.

Should you choose us, here is our promise to you.

To love this child unconditionally;
To support their interests, passions, and dreams;
To instill within them an unwavering sense of self, confidence, grit, and determination;
To impart courage, resourcefulness, independence, and integrity;
To model empathy, kindness, and commitment to community; and
To honor you always as central to their life and to our growing family.
We promise to provide opportunities to learn and ask questions;
To create space to play, imagine, and explore; and
To introduce them to new experiences and diverse perspectives.
We promise to envelop them in the love of family;
To build the foundation of a strong and happy home;
To walk beside them as they grow and learn through the years;
To cheer them on as they step out into the world on their own;
To always be there when they need support and encouragement; and
To always love them with our whole heart.

Thank you for considering us to raise this amazing, beautiful child.

With love and gratitude,
Whitney & Jason
---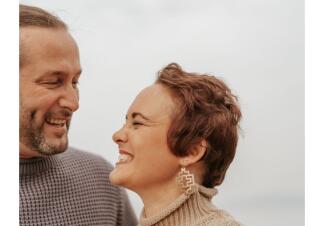 About Us
Whitney grew up in a farming community in central Washington State. Jason was raised on a cattle ranch outside of a one-road town in eastern Montana. We were introduced by mutual friends during our second year of college, just weeks after Jason returned from military service in Iraq. Our connection was instant. We married soon after graduating from college, while Whitney attended law school. We are a fun and family-oriented couple. We spend our free time traveling with our son, camping, exploring new places, and making memories together. Jason is a national vice president for a company that manufacturers accessibility equipment for people with disabilities. Whitney is a speaker, writer, and full-time mom and caregiver, who manages our family nonprofit organization dedicated to supporting kids with disabilities and promoting inclusion and a sense of belonging. We both work from home and have the type of work–life balance that is best for our growing family.
---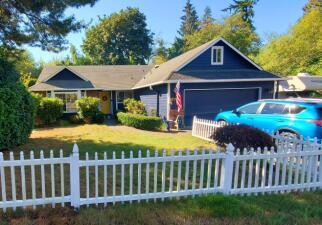 Our Home
We live in a pleasant suburban community in the beautiful Pacific Northwest, just a short drive from both the mountains and the sea. We purchased our ranch-style home in 2020 and have enjoyed remodels and renovation projects. We live in one of the best school districts in the state and mere blocks from our local elementary school. As a family, we enjoy walking to our local library and nearby restaurants and coffee shops. Our two elderly dogs enjoy spending sunny afternoons in our fenced-in backyard while we BBQ and play games as a family. We love decorating our home for the holidays, and we go all out! We view our camping trailer as our "second home" as we spend many weeks and months each year exploring the country.
---
Our Extended Family
Whitney grew up in a tight-knit family that included her parents and two siblings, her grandparents, and many aunts, uncles, and cousins. Her parents own a vacation home on the Oregon coast, which we visit often and where we have made many happy holiday memories. Regular FaceTime conversations and group text messages with her sister and brother keep us all connected as we travel and grow through different chapters of life.

Jason was raised in a family surrounded by aunts, uncles, cousins, and many close family friends. Jason's mom lives in central Montana with her husband. Jason's father still lives the life of a traditional cattle rancher on the family's original homestead property. Jason's brother lives in Washington.

We consider ourselves extremely lucky to have such a large network of close family and friends.
---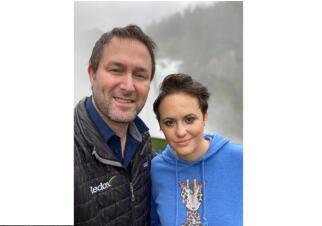 What Led Us To Adoption
We were married in 2009 and always considered adoption a beautiful way to welcome children into a family. We wanted a large family and dreamed of busy schedules and boisterous family dinners. We have a large support network and so much love to give our children. We tried for years to grow our family, and in 2018 we welcomed our beautiful son into the world. Now we hope to grow our family again, this time through the gift of adoption.
---
Facts About Whitney
Occupation:

Non-profit manager

Religion:

Christian

Education:

J.D. Law, LL.M. International Law, M.S. Ecology

Favorite Food:

Burgers

Favorite Hobby:

Camping

Favorite Movie:

Garden State

Favorite Sport:

Soccer

Favorite Music Group:

'70s & '80s classic rock

Favorite TV Show:

Psych

Favorite Vacation Spot:

Antarctic cruise
Facts About Jason
Occupation:

National Vice President of Sales, e-commerce

Religion:

Christian

Education:

B.A. Journalism

Favorite Food:

Spaghetti

Favorite Hobby:

Cooking

Favorite Movie:

Elf

Favorite Sport:

Football

Favorite Music Group:

James Taylor

Favorite TV Show:

Smallville

Favorite Vacation Spot:

New Zealand