« back to waiting families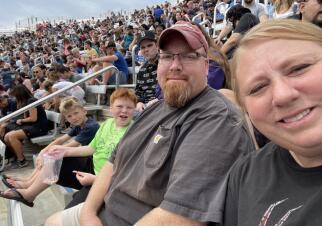 Tracy & Cullin
RACE OF CHILD INTERESTED IN ADOPTING:
Any
---
Dear Birthmother,
Hello, Friend.

We are so grateful you would take a "sneak peek" at our family. We're nervous about how to make a connection with someone special through a quick glance at our lives. Everyone has a special life story, and we're open to sharing ours and learning about yours.
Considering adoption for your baby is a huge act of love. This must be so difficult to decide. As we have experienced handing a child back to heaven, we know your thoughts, worries, and love may continue with your child. While you're considering possible families for your child, we want to assure you we can provide a stable, loving home. We feel pretty normal; if you came to our home, you would probably see some dishes in the sink, Lego creations being made, and us relaxing with a TV show! As a family, we enjoy swimming, kayaking, traveling, playing/watching sports, and four-wheeler rides in the mountains. We believe in providing opportunities to find what excites and challenges our children. Our job is to physically take care of them, teach them, give them opportunities, and support them emotionally as they learn about the world around them. Our love has grown exponentially while raising our son, which excites us for the opportunity to be blessed with more children.

We can't wait to hear your story, if you are inclined to share it. We wish you peace no matter where your journey takes you.

With much love,
Cullin & Tracy
---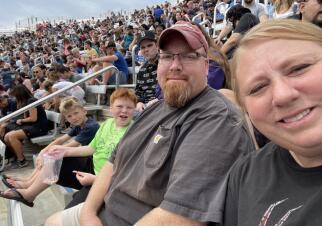 About Us
We are a pretty laid-back family that enjoys the little things in life. We met while serving through our church, and we were instant friends! We enjoy the same sense of humor, have similar introverted personalities, are deep thinkers, and enjoy being around sincere people. Tracy is a first grade teacher who especially loves teaching math and watching kids have ah-ha moments! Her current activities include swimming, kayaking, woodworking, and roller coasters! Cullin is in charge of communications and all the technology and networking at a local company. He's awesome at social networking and problem solving. He loves fixing things, from radios and phones to four-wheelers and computers. We've been married for 18 years. Our love continues to grow as we support each other's desires and teach our son, Tanner.
---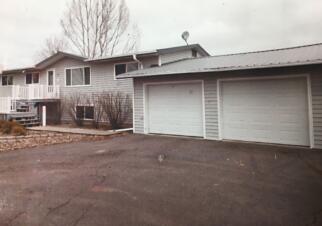 Our Home
Cullin took the California city girl to rural Idaho. You can't beat the beautiful mountains, rivers, wildlife, and national parks around us! We love the open spaces, yet we're within a five-minute drive of all the amenities of town. Our home sits on one and a half acres. The large backyard provides room to run around, jump on the trampoline, have campfires with the neighbors, and still remain private. A river sits at the edge of our yard and is our personal swim hole! Chewy is our 14-year-old miniature dachshund. He is mellow and enjoys exploring the yard and snuggling in the warmth of the sun. We've recently added a black Lab puppy, Kylo Ren. We can't wait for summers with him in our backyard!
---
Our Extended Family
We are blessed to have so much loving family around us! Cullin is the oldest of five kids. All his siblings are married with children, totaling 18 cousins in all. Most of Cullin's family is within a few hours of us, so we are able to get together on most holidays, throughout the summer, and for other occasional weekends. Christmas is the biggest family get-together. We enjoy eating, playing card games, doing puzzles, watching football, swimming, and laughing about old times together.

Tracy's family is still in California and consists of her parents and one brother and his daughter. We are not as close to them due to the distance, but we make it a point to visit one another at least once a year.

Both of us enjoyed spending long periods of time with grandparents while growing up and desire to continue that tradition with our children. We also enjoyed taking family trips every once in a while and have begun that tradition with our son. Everyone seems thrilled for our little family to grow through adoption!
---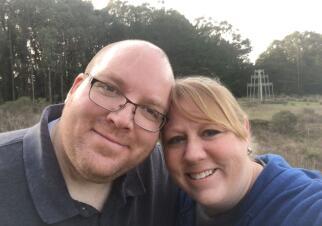 What Led Us To Adoption
Growing up, we each had close friends who had been adopted as well as families who took us in and showed us love. We knew if we were in a position to do so, we would adopt someday. Years later, we struggled with infertility. We put all our efforts into building our family, eventually having a beautiful premature girl, who immediately returned to heaven, and later a precious boy, who is now nine. Both of them have brought us joy, laughter, tears, and purpose and have multiplied our love immensely. As our journey comes full circle, we are excited to open our arms and multiply our love through adoption.
---
Facts About Tracy
Occupation:

Elementary teacher

Religion:

Christian - The Church of Jesus Christ of Latter-day Saints

Education:

Masters in K-6 math

Favorite Hobby:

Woodworking, renovating

Favorite Movie:

The Blind Side

Favorite Sport:

Soccer, football, gymnastics

Favorite Music Group:

Adele

Favorite TV Show:

This Is Us

Favorite Book:

The Hunger Games

Favorite Subject in School:

Math

Favorite Vacation Spot:

Snorkeling in Caribbean
Facts About Cullin
Occupation:

IT & communications manager

Religion:

Christian - The Church of Jesus Christ of Latter-day Saints

Education:

College

Favorite Hobby:

ATVs/four-wheeling

Favorite Movie:

L.A. Confidential

Favorite Sport:

Football

Favorite Music Group:

Alan Jackson, Blink-182

Favorite TV Show:

The Big Bang Theory

Favorite Book:

Butch Cassidy

Favorite Subject in School:

History

Favorite Vacation Spot:

Bora Bora