« back to waiting families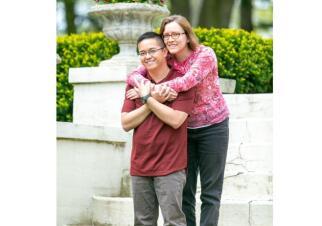 Thy & Sarah
RACE OF CHILD INTERESTED IN ADOPTING:
Caucasian, Hispanic, Asian, Caucasian/Hispanic, Caucasian/Asian, Caucasian/African American, African American, African American/Hispanic
---
Dear Birthmother,
Dear Expectant Mother,

Life is a roller coaster of emotions, and it's understandable and healthy to feel any number of emotions, good and bad, at the same time! Our hope is, as you learn about us, you can feel the love we have, our strong desire to be parents, and the never-ending support and opportunities we want to pour onto your little one should you choose us.

With everything going on in the world, it must be incredibly difficult to consider your options and decide the best path for you and your precious baby. We don't think we'll ever be able to repay you should you bless us with this amazing gift. We'll treat not only your child but other families we meet on our journey through life with the same selfless love you've shown to us. In that way, your blessing on us will multiply endlessly!
---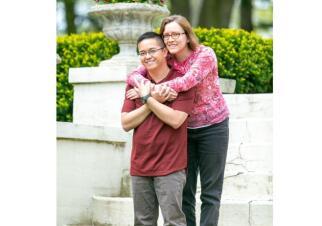 About Us
Thy wears many hats at his job: sales, finance, marketing, and more; it's never the same thing twice. Sarah is between jobs, but enjoys taking care of all her pets in the interim. We like to spend our free time together as a couple. On weekends, we may go for a walk in a park or for a hike, or we might go to a movie or to a relative's for lunch. We also like renting an AirBnB and taking overnight vacations. Holidays like Christmas and Lunar New Year are big events for us, and we try to make each year special in some way. Even though we spend a lot of time together, we have our own hobbies that we pursue individually. Thy participates in a Fantasy Football league each year; he's come in second place three years in a row! Sarah plays video games intermittently and sometimes posts video clips to online video sharing services.
---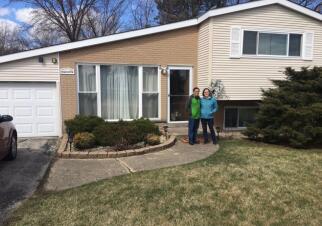 Our Home
We live in a quiet older neighborhood in a three-bedroom, tri-level house with a third-acre yard. We have good relationships with all of our neighbors, and both of our families live less than an hour away. Our church is less than 15 minutes away. Our house is home to several "fur babies": two cats, two ferrets, and a little Corgi dog. We also have three chickens in a backyard coop and an ever-expanding garden. We hope to one day have a larger lot and maybe even start a small farm!
---
Our Extended Family
Thy's parents and one of two brothers live near us, and the second brother lives in Georgia. We talk often with text messages, sharing pictures of our life or funny things we find on the Internet. For special occasions, we will go to a barbecue or party and share each other's company while the children play together. It is difficult for the far-flung relatives to attend, but they are no more than a phone call or FaceTime away! His family immigrated to the U.S. from Vietnam, and he has many extended family scattered around the country and the world.

Sarah has one brother who lives close to their parents with his family. Her extended family lives mostly in Missouri, and she is close with those aunts, uncles, and cousins. Most of Sarah's family's get-togethers revolve around celebrations with her two nephews: birthday parties, Christmas, Easter, and a visit to the local pumpkin farm every year in the fall.
---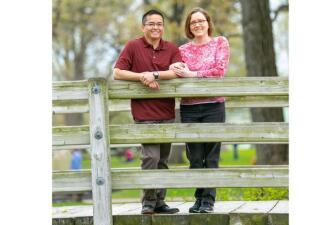 What Led Us To Adoption
We decided to adopt because having a biological child has proven quite difficult for us. Rather than do fertility treatments, we decided instead to grow our family through adoption. We want to be parents, but we also want to respect our bodies and the limitations we possess and not force something to happen if it isn't meant to be. Family is based on love, not DNA. We are very excited to be on this journey.
---
Facts About Thy
Occupation:

Machine Sales Controller

Religion:

Christian - Catholic

Education:

BA Economics

Favorite Food:

Fruit, soup

Favorite Hobby:

Football, basketball, golf, hiking

Favorite Movie:

Forrest Gump

Favorite Sport:

Running and Gym

Favorite TV Show:

Star Trek, The Simpsons

Favorite Book:

The Lords of the Rings, The Odyssey

Favorite Subject in School:

History, business

Favorite Vacation Spot:

Cruise around the world
Facts About Sarah
Occupation:

Quality Assurance tech

Religion:

Other Religion

Education:

MBA, BS Biochemistry

Favorite Food:

Ice cream

Favorite Hobby:

Knitting/sewing, gardening, gaming

Favorite Movie:

Tokyo Godfathers

Favorite Sport:

Horse racing

Favorite TV Show:

The X-Files, Stargate

Favorite Book:

Discworld series, Redwall series

Favorite Subject in School:

Science, English

Favorite Vacation Spot:

African safari