« back to waiting families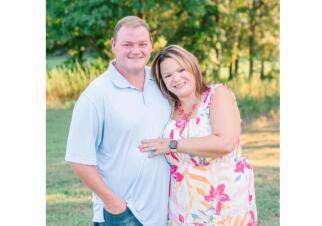 Sarah & Jeremy
RACE OF CHILD INTERESTED IN ADOPTING:
Caucasian, Hispanic, Asian, Caucasian/Hispanic, Caucasian/Asian, Caucasian/African American, Native American
---
Dear Birthmother,
Dear Expectant Mother,

Thank you for taking the time to get to know us. We would be so blessed and beyond grateful for the opportunity to share our love and life with your little one. We cannot fully comprehend the amount of strength and selflessness it takes to make a decision that is life changing. We are truly honored you are considering us to raise your child.

We promise to nurture and protect your child and raise them in a loving home. We can't wait to share our life and traditions with your little one. We have a big family, and everyone is waiting with open arms. Thank you for this opportunity, and thank you for being courageous and considering us to be a part of your child's life.
---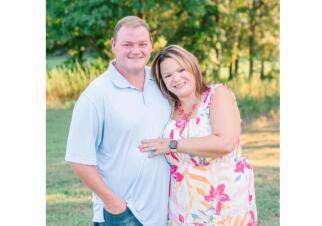 About Us
We're Jeremy and Sarah. We've been married for almost 12 years. We met through a mutual friend, and it wasn't long before we knew we were meant to be. Jeremy is a fun-loving, kid-at-heart kind of guy. He loves boats, camping, tinkering in the garage, and spending time with his family. He is a quality manager and has worked with his dad for many years. Sarah is fun and energetic and also enjoys camping and boats. She is a labor and delivery nurse. Sarah is always doing fun things with her nieces and nephews. We have so many common interests. We love to be near the water, and we actually live on a river. We love the beach, the lake, and camping every chance we get. We tent camp as well as in our camper. We both love being with our families, so there are many trips planned throughout the year.
---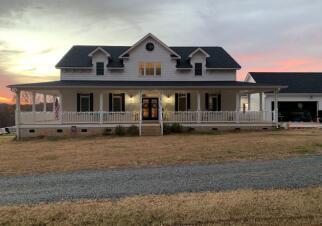 Our Home
We were blessed to be able to build our forever home on Sarah's family's farm. We live on the river surrounded by family. We have goats, chickens, and one turkey named Larry. We occasionally have pigs and cows. Sarah was raised on this farm and can't wait to share this life with a precious child. We have two dogs, Snickers and Zoey. They love life on the farm. Snickers is 12 and is a toy poodle; he loves tennis balls and cuddling. Zoey is a lab mix we rescued; she's 7 and thinks she's small. She loves to run the river and sunbathe on the porch.
---
Our Extended Family
Sarah's mom and dad live right beside us. She has an older sister who has three kids; she lives 10 minutes away. Sarah's other older sister has two kids and lives across the street. Her brother has 3 kids and lives a few houses down from us. Sarah's grandmother lives across the street as well as her aunt. Sarah's cousins live in another state but visit a few times a year. We are all very close. We gather every Sunday after church for Sunday lunch. This is one tradition we look forward to every week and plan to continue for years to come.

Jeremy has three brothers and two sisters, and they all live within a short drive. Jeremy's mom and dad have both remarried, and he has awesome step-parents. Jeremy has one first cousin but several second cousins who are all very close to him. Jeremy's older brothers are twins, and one of them has two children. One of his sisters has two children, and the other has one. We enjoy family vacations to the beach, snow skiing, and camping as often as possible. Jeremy likes to be called the "fun uncle" or "Funcle" by his nieces and nephews.
---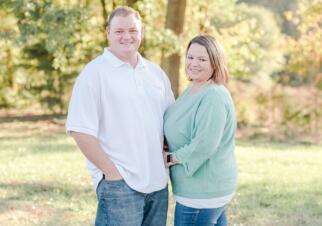 What Led Us To Adoption
We both come from big families and wanted a big family of our own. God had other plans. We battled infertility for years. During this time, we prayed, and in our hearts, we felt led to adopt. We have a church family that has experienced the joy of adoption. We are excited and ready to bless a sweet baby with a warm, caring home. Our families are thrilled and ready to love and cherish this sweet little one.
---
Facts About Sarah
Occupation:

Registered Nurse

Religion:

Other Religion

Education:

Master of Science in nursing

Favorite Food:

Chicken, Italian, Japanese

Favorite Hobby:

Shopping, camping, boating

Favorite Movie:

The Notebook

Favorite Sport:

Volleyball, softball

Favorite TV Show:

Grey's Anatomy

Favorite Subject in School:

Spelling

Favorite Vacation Spot:

Disney cruise to Hawaii
Facts About Jeremy
Occupation:

Quality Manager

Religion:

Other Religion

Education:

Bachelor of Science - Economics

Favorite Food:

Steak, chicken, pizza, breakfast

Favorite Hobby:

Camping, boating, gardening

Favorite Movie:

The Princess Bride

Favorite Sport:

Football, soccer, racing

Favorite TV Show:

Family Feud

Favorite Subject in School:

Math, science

Favorite Vacation Spot:

Fiji