« back to waiting families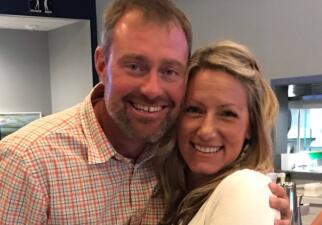 Sam & Kimberly
RACE OF CHILD INTERESTED IN ADOPTING:
Caucasian, Caucasian/Hispanic, Caucasian/African American
---
Dear Birthmother,
Dear Expectant Mother,

We admire you for the strength and love that embodies you considering an adoption plan. We thank you with every ounce of our beings that you would consider us to raise your sweet baby. Should you choose us, we promise to love and cherish every moment raising your sweet baby with our other children. To be chosen by you would be a blessing and an answer to prayer. Our family would be complete with the addition of a new baby.

We will spend endless hours around the pool, on the water, or at the beach learning to swim, fish, and build sandcastles and mermaid angels. Sunday dinners will be even louder and more joyful with a new baby to love and include. Each of our children will help decorate another Christmas tree for your baby as we decorate seven already every year and celebrate with friends and family at our annual Chrismakkah party! We will spend time in Disney every year as Sam may be Mickey's number one fan! Thanksgiving is always in the outer banks surrounded by family, salt air, home-cooked meals, shopping, and the moon rising over the ocean. Your baby will be loved and provided every opportunity life can offer. Your baby will be raised with unconditional love and authentic acceptance for the perfect soul they are.
---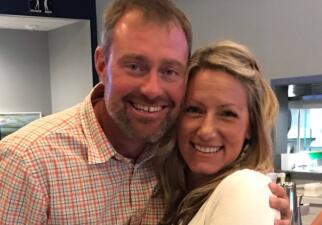 About Us
We are Sam and Kimberly, and we've spent the last 15 years in education. Sam is a principal, and Kimberly is a special education teacher, which is how we met. Being with one another is easy. It was a natural connection to be together, and this made our love grow so fast for one another. Honesty and loyalty keep us strong in our marriage and commitment to one another. We have been married for over seven years. Life moves fast, but we always make time for each other so we can reconnect, and we always take the time to do the work needed in order to stay strong as a couple.
---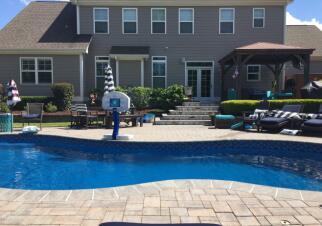 Our Home
We live in a very family-friendly neighborhood with lots of children on a very quiet cul-de-sac. Our five-bedroom home with a bonus playroom, in-ground pool, large backyard with a playset, and a spacious driveway with a basketball hoop provides endless opportunities. We live ten minutes from the North Carolina shore, where Sam's father has a three-bedroom oceanfront condo that we use as often as we can.
---
Our Extended Family
Kimberly has a very large family with lots of aunts, uncles, and cousins. Her sister and brother-in-law have two daughters who are the same ages as our oldest boys. Thanksgiving is always spent in NC with Kimberly's parents and her sister's family. Christmas is a very big family gathering of Kimberly's family in NJ. Christmas Eve is spent at Kimberly's sister's house, and then Christmas Day is spent at Kimberly's aunt and uncle's home with the whole family. Kimberly's family could not be more excited to add another baby to the family and have another cousin, grandchild, niece, or nephew to love and welcome.

Sam has one brother, who was also adopted. Sam also has many aunts, uncles, and cousins. His brother and some family live in PA, while the rest of the family is spread out all over the country. Sam's father has a condo in NC and spends several months of the year there to be closer to us. Sam's family is super excited and happy to welcome a new baby to the family. The fact that Sam and his brother are adopted make this so natural and fitting for the family.
---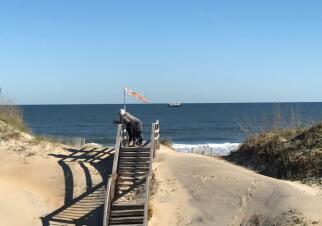 What Led Us To Adoption
Sam was adopted and has been given a beautiful and amazing life. He has such a love for his birth mother. Kimberly has a cousin who was adopted. She will never forget the day she met her cousin and held her for the first time. Kim remembers thinking how lucky she was to have a new cousin. She was family, and that was that. So when we determined we could not have another baby naturally and safely, giving up our dream for more children was not an option. We have a lot of love to give and feel a deep calling to continue to grow our family through the adoption process.
---
Facts About Sam
Occupation:

Principal

Religion:

Jewish

Education:

Master of School Administration

Favorite Food:

Sushi

Favorite Hobby:

Going to the beach, exercising

Favorite Sport:

Basketball

Favorite Holiday:

Christmas

Favorite TV Show:

Seinfeld

Favorite Subject in School:

Math

Favorite Vacation Spot:

Fiji
Facts About Kimberly
Occupation:

Special education teacher

Religion:

Christian - Catholic

Education:

BA is psychology

Favorite Food:

Mexican,Baja fresh

Favorite Hobby:

Being at the beach collecting treasures

Favorite Sport:

Soccer

Favorite Holiday:

Christmas

Favorite TV Show:

Friends

Favorite Subject in School:

Science

Favorite Vacation Spot:

Fiji