« back to waiting families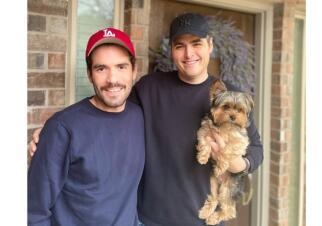 Roberto & Samuel
RACE OF CHILD INTERESTED IN ADOPTING:
Caucasian, Caucasian/Hispanic
---
Dear Birthmother,
First of all, please let us extend our sincerest gratitude to you for taking the time to read our profile and getting to know us a little bit better. We will never be able to understand or feel what you are going through right now, but we can try to explain what we feel. We feel like this will be the strongest and most important commitment of our lives, and we intend to respect it the way it deserves to be respected. We will honor your trust and sacrifice by providing the most loving, safe, and fun environment for your baby. You will forever be a part of our family history and we will make sure they know their history well and the sacrifices you made to ensure they had a wonderful life. So, even though we do not have the ability to feel exactly what you are experiencing, we can empathize and promise to exceed your expectations for your baby's wellbeing.

We will always put their priorities and needs ahead of anything else, always. We promise to guide them and support them in every dream and goal they set for themselves, including college if that is in their plans. We will welcome them into our large, loving, caring family. All the new relatives are excited and happy to welcome a new baby and provide their support through the process. We are excited to provide a baby with the strongest love possible and to make sure that all of their needs are met. Not only their needs but also surprise them with fun trips around the world to help them get a diverse global perspective of life. They will grow to learn that no matter what, we will always be there to support them and help their dreams come true, like they helped make ours come true by joining our family. Thank you from the bottom of our hearts for considering us.
---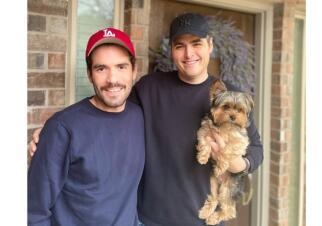 About Us
Hello! We are Sam and Roberto. We have been together for almost ten years now! Time really flies…. We got married in 2019 in an intimate ceremony with only 50 of our closest family and friends on a beautiful Mexican beach. We met at a wedding and all of Roberto's family was there, so our first date was the same day Sam met all of Roberto's family. From that day on, we were inseparable. We are a loving, hard-working couple. We love to spend time at home, watch movies, and cook together. Sam owns and runs a successful international marketing agency, and Roberto works as a senior compensation analyst for a global manufacturing company. We recently purchased this beautiful two-story home next to a huge park full of the biggest trees. Benito, our dog, is enjoying the amazing park the most!
---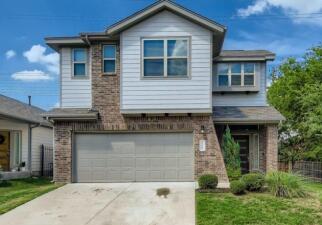 Our Home
Our home is a beautiful, two-story home located in a private community and surrounded by the most beautiful huge trees. A lovely street is full of families, peace, and tranquility. We live within walking distance of a great middle school and only a mile away from the local police/fire station, which makes this area both peaceful and safe. We also have a great backyard space ideal for family gatherings, BBQs, or playdates. Benito, our two-year-old yorkshire terrier, really enjoys taking sun baths and playing with every guest who comes to visit us.
---
Our Extended Family
Our extended family is very big, and family is always our number one priority! Our future baby will have lots of loving uncles and aunts, two loving grandmothers, and one very funny granddad. Sam has three siblings: one brother and two sisters. His brother is a doctor. One of his sisters is a physical therapist, and the other one is still in college studying communications. His father runs an auto repair shop, and his mother is dedicated to keeping their family and home running smoothly.

Roberto only has one sister. She is very funny and very loving, and they are very close! She has three little kids with her husband, and the kids are the joy of our family. We like to play with them and surprise them just to see them smile and laugh. They truly enjoy the littlest things.

We enjoy traveling overseas once a year, and together experience different cultures, cuisines, etc. We look forward to including a new baby along on these adventures.
---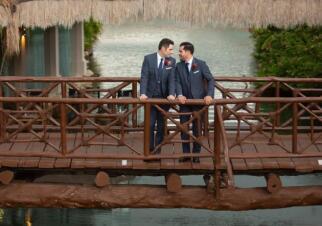 What Led Us To Adoption
We have been looking to expand our family but wanted to wait until the time was right. Now we know we are ready. We have worked hard to become homeowners and achieve solid professional careers. We always knew adoption was the best way to achieve this dream. Roberto had to grow up without his father since he passed away when he was only nine, and that has been a fundamental part of what sparks his dream to become the greatest dad possible. Sam, on the other hand, still has the joy of having both of his parents; he is still very close to them and looks forward to establishing that same bond with our future baby. This will be a dream coming true.
---
Facts About Roberto
Occupation:

Sr. Compensation Analyst

Religion:

Christian - Catholic

Education:

Psychology

Favorite Hobby:

Travel, cooking

Favorite Movie:

The Kid, Click

Favorite Sport:

Tennis, soccer, football

Favorite Holiday:

Christmas, Halloween

Favorite Music Group:

Michael Buble, Rod Stewart

Favorite TV Show:

The Office, Parks and Recreation.

Favorite Vacation Spot:

Disney World with our baby
Facts About Samuel
Occupation:

Marketing Director

Religion:

Christian - Catholic

Education:

International Business

Favorite Hobby:

Travel, reading

Favorite Movie:

The Devil Wears Prada, Home Alone

Favorite Sport:

Swimming, tennis, golf

Favorite Holiday:

Christmas, Thanksgiving

Favorite Music Group:

Celine Dion, Adele

Favorite TV Show:

Hacks, Suits

Favorite Vacation Spot:

Mediterranean cruise