« back to waiting families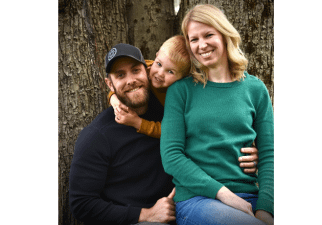 Nikki & Cody
RACE OF CHILD INTERESTED IN ADOPTING:
Caucasian, Caucasian/Hispanic, Caucasian/African American
---
Dear Birthmother,
Dear Expectant Mother,

Thank you for taking the time to learn about us. We admire your bravery and courage and realize there are probably no perfect words we can say to make this easier for you. But we do want our words to bring you reassurance and confidence in your decision. Please know your child will be fully embraced and included with nothing but loving arms and open, loving hearts. Your child will always come first. Our extended family could not be more excited to welcome a new child into their hearts as well.

We hope you feel comfort and peace knowing your child will have safety, security, and a family who will unconditionally love and support them throughout their life so they can thrive. We are a real, honest, outdoors-loving family who are there for each other no matter what. We strive to raise happy, smart, thoughtful, strong kids who feel confident in who they are in the world. We want your child to feel so proud of who they are.

We feel infinite appreciation and respect for you and the decision you are facing. We are so honored to know that bringing your baby into our family could be the answer you need. We are both realists and understand there may be bumps along the way, but we're in this together. We are ready and so excited to start this beautiful journey ahead with you.
---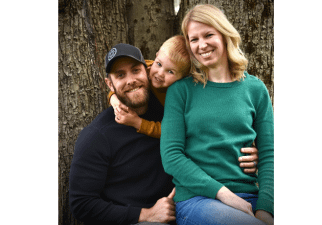 About Us
We are Nikki and Cody, college sweethearts who have been together for almost 18 years! We were both hired by the same company after college graduation. We have remote jobs that allow us to have flexible schedules to put family first. We became parents to two puppies in 2009, were blessed with a biological son in 2017, and added a rescue kitten to the family this year. We love being with family and friends, reading, watching movies, traveling, and anything that gets us outside. We are the best combination of "left brain/right brain" as Cody is a numbers person and Nikki is a creative person. Fitness and a healthy lifestyle are also very important to us. Between Nikki's random thoughts for conversation and Cody's ability to easily remember movie quotes (and use them at the right moments), laughter and appreciating the little things are key!
---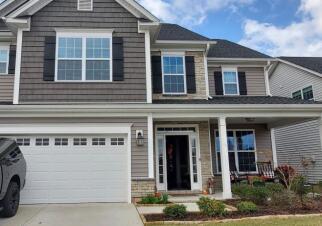 Our Home
We live in a family-oriented, newer subdivision located in a good school district and right across from a playground and community pool—our favorite summer hangout spot! We also have our senior dog, Bella, who is still very happy (she often looks like she is smiling!) and playful and loves to go on family walks with us. Our new fur baby, Lucy, is a rescue kitten. She is a sweetheart and loves to play! Our community is growing but has a small-town feel, which we prefer. We love that we are able to reach both the ocean and the mountains within a 2.5-hour drive! We're also near several larger cities, which allows us to meet a lot of different people and attend diverse events.
---
Our Extended Family
Our extended family is extremely close knit! Nikki grew up with cousins and a best friend (since preschool!) who are like siblings, so we travel to visit family often. Nikki has one half-sister and three sibling-like cousins, who all have younger children also. Cody has one brother and one sister, all with older kids. The kids love when we can get together and play outside and play games together. Since Nikki was raised as an only child, we are very close to her parents. Nikki's parents are retired and travel to see us often. They stay with us two months out of the year and are a huge support system for us.

We love trying new restaurants, exploring different parks and trails, going to the beach, and celebrating as many holidays together as we can. Halloween especially is a fun neighborhood event! Since most of our family lives in different states, we also have close friends nearby and nextdoor neighbors we get together with often (playground dates!), and we help each other out whenever needed. We have many friends who now feel like extended family.
---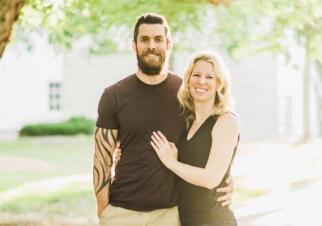 What Led Us To Adoption
We have thought and talked about adoption for many years but didn't start our journey until we had decided to adopt a family member's baby due to an emergency situation. Although it did not work out, we were so excited to welcome a second child to complete our family, and realized we couldn't ignore how we felt. We don't have a good answer for "Why now?" other than it was a calling we know we want to answer.
---
Facts About Nikki
Occupation:

Digital program manager

Religion:

Christian

Education:

Two bachelor's degrees

Favorite Hobby:

True crime, hiking, travel

Favorite Movie:

Bridesmaids

Favorite Holiday:

Christmas Eve

Favorite Music Group:

Nelly

Favorite TV Show:

Criminal Minds

Favorite Subject in School:

English, music

Favorite Vacation Spot:

Greece
Facts About Cody
Occupation:

Accounting manager

Education:

MBA

Favorite Hobby:

Working out, hiking, reading

Favorite Movie:

Avatar

Favorite Holiday:

4th of July

Favorite Music Group:

Anything I can work out to

Favorite TV Show:

Vikings

Favorite Subject in School:

History

Favorite Vacation Spot:

New Zealand