« back to waiting families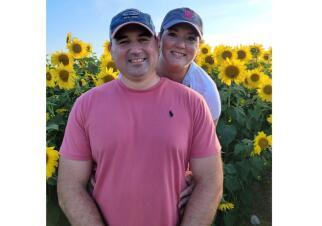 Nicole & Will
RACE OF CHILD INTERESTED IN ADOPTING:
Any
---
Dear Birthmother,
We are beyond thankful you are considering us as adoptive parents for your child. We genuinely believe adoption is one of the hardest but bravest and most selfless decisions a parent can make. We know you have a difficult road ahead, but we are praying you will find comfort and peace through this process. We admire your selflessness, your courage, and the love you have for your child.

If you bless us with this amazing gift, we promise to give your child a safe, loving, and nurturing environment to grow up in, where we will surround them with guidance and support. We look forward to exploring their likes and interests, always celebrating them for who they are. We will provide them with an excellent education as well as the tools and opportunities needed to thrive. We will honor you by talking openly about their adoption, teaching them about their story and cultural background, and reminding them about your selfless act of love.

We promise we will always put your child and their needs first. We hope learning more about us provides you with some comfort, knowing we will make your child our highest priority. We are looking forward to getting to know you, and we would be honored to welcome your child into our hearts and home.
---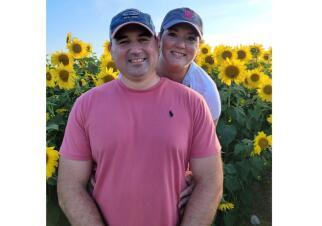 About Us
We are an active couple and love to be outside boating, camping, fishing, walking the beach, hiking, and taking in the sights. We enjoy spending time in our yard, taking road trips, and traveling to new places. Giving back to our community is also important to us. Will volunteered and served on the board for a local food pantry, while Nicole collects donations to help the homeless with winter clothing, blankets, and personal hygiene kits. Will is a senior project manager for mission critical public safety communication systems. He is also an electrician and a volunteer firefighter. He is driven and loves to work with his hands. He has a positive attitude and a calm and patient personality. Nicole is a dental assistant. Her empathetic and caring personality led her to the medical field. She is honest and loyal with an outgoing personality. She looks for the best in every person and situation.
---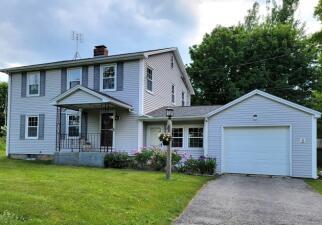 Our Home
We live in a small seacoast town in New Hampshire. Our colonial home is surrounded by beaches, lakes, farms, parks, and trails. Our school district is rated one of the top in the state, which was one of our main reasons for moving here. We love watching the sunset and the way it lights up the gardens and trees. In the summer, we grill and eat on the back porch as often as we can. We enjoy hosting football games, playing yard games, and sitting around a fire in the yard. We have a cat named Bella and a dog named Georgia. Bella keeps to herself unless you are giving her treats. Georgia is our sidekick who loves children, snuggles, and belly rubs.
---
Our Extended Family
While our family may be small, there is no lack of love and support. Most of them live within a 30-minute drive from our home, which allows us to see them often and celebrate birthdays and holidays. One tradition we especially enjoy is our annual Thanksgiving trip to the mountains, where the family rents cabins and gets to enjoy the beginning of the winter season together.

We each have a younger sibling, and Will also has a younger stepbrother. Together we have four godchildren, two nieces, and two nephews. We are also fortunate to be surrounded by so many wonderful friends, some who have been our best friends since grade school, and we consider them to be an extension of our family. We have been blessed to have open, accepting, and positive influences in our lives, and we are confident we will have all the love and support needed to grow our family. Everyone is beyond excited and overjoyed to be on this adoption journey with us. They are all rooting for us as they know how much we desire to be parents. They cannot wait to welcome a new addition into the family!
---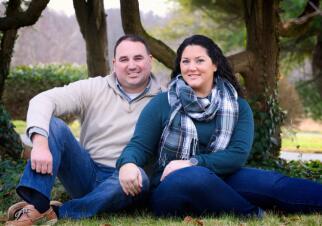 What Led Us To Adoption
From early on in our relationship, we discussed our shared desire for a family. We both hoped for two children and were excited for the opportunity to build a life as a family. At age 17, Nicole was diagnosed with premature ovarian insufficiency. Understanding the challenges that could bring, adoption was always in our hearts and minds as a path to grow our family. Nicole's brother and two of Will's cousins are adopted and loved unconditionally in our family. We know firsthand that family is much more than just DNA; it is built by love.
---
Facts About Nicole
Occupation:

Dental assistant, office manager

Religion:

Christian

Education:

Community college

Favorite Food:

Steak, sushi, key lime pie

Favorite Hobby:

Gardening, photography, crafting, boating, camping

Favorite Movie:

50 First Dates, Fried Green Tomatoes, Beaches

Favorite Sport:

Football, baseball

Favorite TV Show:

This Is Us, Outlander

Favorite Subject in School:

Science, early childhood education, photography

Favorite Vacation Spot:

Road trip exploring every state and national parks
Facts About Will
Occupation:

Senior project manager

Religion:

Christian - Catholic

Education:

Bachelor's degree

Favorite Food:

Brazilian BBQ, Chinese, donuts

Favorite Hobby:

Boating, fishing, camping, skiing, surfing

Favorite Movie:

The Curious Case of Benjamin Button, Twister, Forrest Gump

Favorite Sport:

Football, baseball, hockey

Favorite TV Show:

The Office, Seinfeld

Favorite Subject in School:

Math, economics

Favorite Vacation Spot:

Switzerland and Sweden