« back to waiting families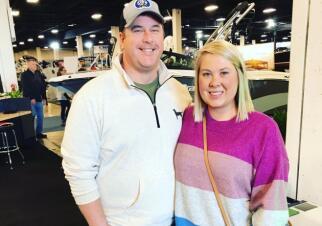 Mike & Sasha
RACE OF CHILD INTERESTED IN ADOPTING:
Any
---
Dear Birthmother,
Dear Expectant Mother,

We would like to start out by saying thank you for considering us as potential parents. We are in awe of your courage and strength in the decision you are considering. We want you to know we have thought long and hard about adoption and did not just wake up and make this decision one day. If you choose us, we will offer nothing but unconditional love, support, and opportunities. We will make sure they have nothing but the best in life. We will raise your child with very strong values, encouragement, and honesty, just like we were raised.

We have the greatest support system made up of friends and family. Our family is going to be the number one thing your child will always be able to count on. Our family is nothing but supportive in this process and cannot wait for us to add another child to the family. A child in our family will add additional love, joy, and laughter, which we already share with our three dogs. They have so much love to give and already are so protective of our friends and family kids. We know they will be excited too!

We strongly believe things happen for a reason, and our lives will forever be connected in this journey.
---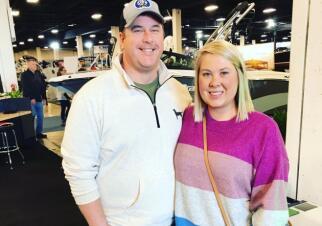 About Us
We are a family-oriented couple that met through mutual friends about eight years ago. Mike is a food service director for a large college, and Sasha is a front office coordinator for a healthcare provider. We enjoy our free time with our three dogs, friends, and family. We enjoy spending weekends on the lake, going to local orchards, and supporting local businesses. Mike's favorite things to do are woodworking, watching Kentucky sports, and cooking and grilling our family meals. Sasha's favorite things to do are decorating the home, shopping for anything, and spending time with her family. We both have very big hearts and want to expand our family with the love we can give.
---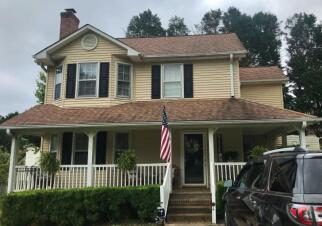 Our Home
We live in a small, growing community in South Carolina. We live in a neighborhood where the people are very friendly and make you feel safe. We have a two-story home with three bedrooms and two and a half baths. Our backyard is fenced in with a large deck. Our favorite part of our home is our wraparound porch. We live with our three dogs, Regina, Felicia, and Jennay. They each have their own personalities, which we love.
---
Our Extended Family
Family is the most important thing in the world to us. We both come from a family of four. Mike has one older brother and Sasha has one younger sister, both two years apart. They both are married with kids. We both come from families with multiple aunts, uncles, and cousins. Our main family tradition is always spending Christmas with each other's family.

Mike's brother recently adopted his wife's daughter, whom he has raised since she was two years old. She has always been our niece and part of the family. We have a total of three nieces and nephews who range from one year to 18 years old.
---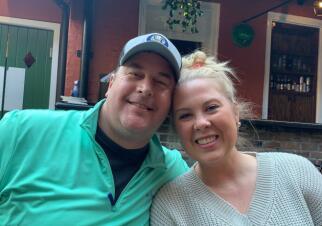 What Led Us To Adoption
We started our journey to expand our family about five years ago. We went through many medical fertility treatments in those years. When the doctor suggested in vitro, we decided to stop the treatment process and finally came to the conclusion that adoption was meant to be. Sasha's best friend since fifth grade is adopted. Growing up with her helped pave the path and gave us the confidence to adopt.
---
Facts About Mike
Occupation:

Food service director

Religion:

Christian

Education:

Bachelor of Science in hospitality

Favorite Hobby:

Fishing, cooking

Favorite Movie:

Wedding Crashers

Favorite Sport:

Swimming, football, basketball

Favorite Music Group:

Garth Brooks

Favorite Book:

Greenlights

Favorite Subject in School:

Physical education

Favorite Vacation Spot:

Italy
Facts About Sasha
Occupation:

Healthcare administration

Religion:

Christian

Education:

Currently enrolled in college courses

Favorite Hobby:

Shopping

Favorite Movie:

Old School

Favorite Sport:

Horse racing, car racing

Favorite Music Group:

Rascal Flatts, Dan and Shay

Favorite Book:

Harry Potter

Favorite Subject in School:

History

Favorite Vacation Spot:

Aruba