« back to waiting families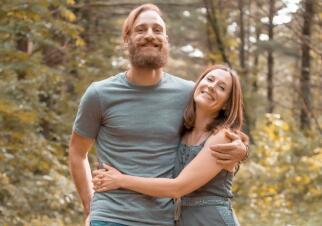 Melissa & Michael
RACE OF CHILD INTERESTED IN ADOPTING:
Any
---
Dear Birthmother,
Even without having met you, we know you are courageous, selfless, and undeniably strong. One of our aunts faced the same difficult decision you are facing. She was a tough, sweet, intelligent person and a creative force in our family. She designed all of the flowers for our wedding by hand, piecing together bouquets, boutonnieres, and centerpieces with love. We feel as though she is with us now, watching over us and over you, making sure you never feel alone and you are always treated with kindness and care.

We fell in love because we noticed we both went out of our way to treat everyone we met—no matter who they were—with respect and kindness. During our first five years as a couple, we didn't have a lot of money, but we were always happy. This taught us what really matters: our love for each other and our family. We would raise your child to see the value in every person they meet. We would teach them to appreciate the simple things in life. We would give them time to play, explore, and enjoy life. We would laugh together—a lot! We would spend as much time as possible at family dinners, birthday celebrations, pancake breakfasts, and backyard gatherings with nearby cousins, aunts and uncles, grandparents, and pets so they are always surrounded by layers of love.

As their parents, the center of that fold, we would love them unconditionally and always.
---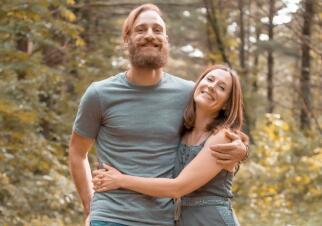 About Us
Melissa is an elementary Spanish teacher at a charter school near our home. Her school is like a little family, and she pours her creativity into the classroom and activities the kids enjoy, including gardening club. In her free time, Melissa cooks for her family and dances and does kickboxing for exercise. Michael works from home as a business operations manager for a construction company. He plays in two local softball leagues with his friends and has been doing so for almost two decades! Most of his friends bring their kids to the games, and we always thought it would be fun to bring our own kids one day too.
---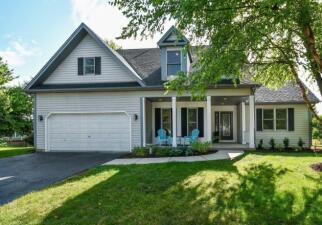 Our Home
We live in a Cape Cod-style, four-bedroom house filled with plants and books on a court in a quiet village in Illinois. We adopted two barnyard kittens that are also brothers (Maverick and Goose) who are playful and love children. The elementary school is a couple of blocks down the street, and we are within walking distance of three local playgrounds, the library, and the forest preserve. When the weather is nice, you can hear kids playing and riding bikes outside. We moved here in 2018, and our neighbors have been very welcoming and kind. We all look out for each other, exchange baked goods, shovel each other's driveways, mow lawns when someone is sick or out of town, and stop in the court to chat and catch up. It is a safe and supportive community.
---
Our Extended Family
Michael sometimes lends a helping hand to his parents, who live in a nearby town. In exchange, his dad helps us with our garden and his mom cooks us delicious meals for Sunday dinners. We spend magical Christmas Eve nights with his family, staying up late to watch Harry Potter movies around the tree. We are also fortunate to live within about ten minutes of his sister's family and his brother's family. We see them weekly, and in the summer we have cookouts at one another's homes. As often as we can, we visit Michael's brother, who lives in Texas with his wife and their children.

Melissa's parents have a nearby cabin on a lake we visit to grill on the deck, go on the pontoon boat, and tell stories by the fire with aunts, uncles, and cousins. Her parents are the ultimate hosts and always provide amazing food and a lot of fun. During the winter, we gather around the fireplace and go for winter walks. At the lake, we connect with Melissa's siblings and spouses and our four nieces on that side of the family. Everyone is thrilled with our announcement of planning to adopt and cannot wait to welcome another little one into our big, boisterous, and loving family.
---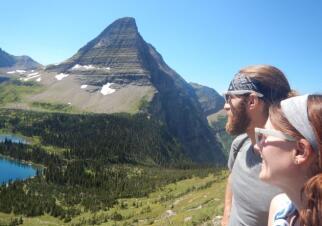 What Led Us To Adoption
Michael has always wanted to be a father, and when we started dating thirteen years ago, Melissa opened her mind to becoming a mother. We saved money to get married and move into a house, and we have been trying to get pregnant since 2016. We have undergone fertility testing and explored treatments, but Melissa has a thyroid autoimmune condition that makes it difficult to become pregnant. We have loved being supportive and fun in our roles as aunt and uncle, and being around our nieces and nephews only makes us want our own children even more. We were very excited when we learned about Angel Adoption, and everything about it just seemed right.
---
Facts About Melissa
Occupation:

Teacher

Religion:

Christian - Catholic

Education:

MA, English Literature

Favorite Food:

Tamales

Favorite Hobby:

Gardening, cooking

Favorite Music Group:

Elephant Revival

Favorite Book:

Love in the Time of Cholera

Favorite Vacation Spot:

Driving across the country in an Airstream trailer to take an epic road trip, especially through the Southwest and California
Facts About Michael
Occupation:

Operations manager

Religion:

Christian - Catholic

Education:

BA, Business Administration

Favorite Food:

Portillo's Chicago-style hot dogs

Favorite Hobby:

Playing softball, collecting Funko Pop figures

Favorite Music Group:

Outkast

Favorite Book:

Tortilla Flat

Favorite Vacation Spot:

Driving across the country in an Airstream trailer to take an epic road trip, especially through the Southwest and California
Contact Melissa & Michael