« back to waiting families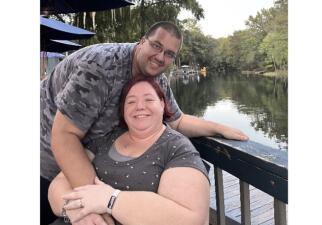 Megan & Mike
RACE OF CHILD INTERESTED IN ADOPTING:
Any
---
Dear Birthmother,
First and foremost, thank you! Thank you for being brave and selfless. Thank you for wanting nothing but the best for your unborn child. We know this decision is not easy and did not come lightly, and we want you to know you are amazing for considering adoption. You are showing your child and us what it means to love unconditionally and to put your child before your own desires. If you choose us, you would be giving our family a gift we can never give ourselves, and we would be forever grateful for you.

We promise to love your child with every fiber of our being and to tell them what an amazing person you are and how you loved them so much and always will. We want your child to know what true love looks like. We promise to raise your child to love all and to be accepting of people no matter what. We are so grateful for the twists and turns in our lives, for without them, we would have never met you! Without you, our lives would not be complete. We pray for you daily!

Thank you again for your selflessness!
---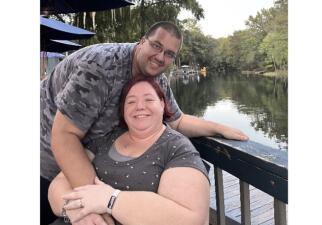 About Us
We are Mike and Megan. We have been together for 15 years and married close to 13. Mike works as a warehouse/fleet manager. Megan works as an equipment machine operator. Mike likes to work on remodeling and building things. Megan loves to listen to music and cook new foods. We both love spending our off time together, whether we're visiting the zoo or traveling. We love to relax in the evenings with our kitty cat Iris and Family Feud. Almost every Sunday you will find us at our local church, where we are active members and volunteers. Megan serves faithfully with the children's ministry, and Mike helps behind the scenes. We also love anything and everything Disney!
---
---
Our Extended Family
Mike has two older brothers, who are married and have a total of five kids between them. We are blessed to spend lots of quality time with them. We love to go to the zoo and just spend time with them on the weekends. Megan has two older stepsisters and a younger brother and stepsister. Megan has two older nephews. Megan's family does not live in the same state as we do, so the time we get to spend together is full of love and laughter and lots of games and food. We try to alternate holidays with both sides of the family as we feel it is important to have memories with all.
---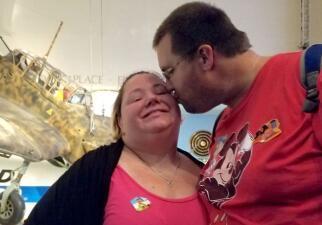 What Led Us To Adoption
Our path to becoming parents has not been easy due to infertility. However, we didn't let this discourage us; we filled our lives with our nieces and nephews and have always been their biggest supporters. But something was missing from our hearts—a baby. We felt led to become foster parents to help families in their time of need and to help fill that hole in our hearts, but we have more unconditional love to give. Adoption has touched Megan's life greatly. Her aunt and uncle adopted two children internationally 20 years ago, and they are the best addition to her family. We truly feel adoption is what God is leading us to in the next chapter of our lives
---
Facts About Megan
Occupation:

Equipment Machine Operator

Religion:

Christian

Education:

High school

Favorite Hobby:

Cooking, music

Favorite Movie:

The Little Mermaid, The Wedding Singer

Favorite Sport:

Football

Favorite Music Group:

Florida Georgia Line

Favorite TV Show:

Diners Drive-Ins and Dives

Favorite Subject in School:

Science

Favorite Vacation Spot:

Disney in Paris
Facts About Mike
Occupation:

Warehouse/Fleet Manager

Religion:

Christian

Education:

High school

Favorite Hobby:

Building and remodeling

Favorite Movie:

Pretty Woman

Favorite Sport:

Football (The Bears)

Favorite Music Group:

Toby Keith

Favorite TV Show:

The Big Bang Theory

Favorite Subject in School:

Math

Favorite Vacation Spot:

Disney