« back to waiting families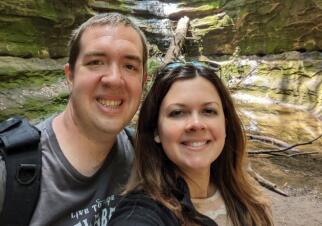 Maryann & Daniel
RACE OF CHILD INTERESTED IN ADOPTING:
Caucasian, Hispanic, Asian, Caucasian/Hispanic, Caucasian/Asian
---
Dear Birthmother,
Thank you so much for taking the time to learn about us and for considering us to be the parents of your child. We know this decision is far from easy, and we have so much respect and admiration for you. We are praying for comfort and peace for you during this journey.

If we are blessed to be the family you choose for your child, we promise that they will be happy, safe and loved so deeply by both ourselves and our families. We will teach your child everything we know, support their dreams and education, and raise them in the love and knowledge of God. We are open to whatever type of relationship you would like to have with us and your child, and we will also ensure your child is raised knowing how strong and selfless you are to have chosen adoption.

We are incredibly excited to experience the joy of having a child in our lives, and we will strive every day to fill their life with joy as well. We can't wait to share our lives and our home with a child, and begin making memories as a family of three. We will forever be grateful for the gift of adoption. It is a gift like no other, a gift that will make us parents when we were unable to become parents on our own.
---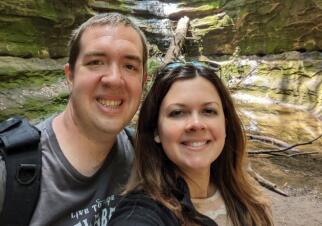 About Us
We are Dan and Maryann! Dan is caring, outgoing, and reliable and can fix just about anything. Maryann is kind, loving, cheerful, easygoing, and always looking to help others. We were married in 2012 and bought a home near both of our families. Dan repairs industrial machines at his company, and Maryann manages a team of coordinators at her company. In our free time, we enjoy walks, bike rides, star gazing, gardening, movies, board games, and video games. As a hobby, Maryann enjoys painting nature scenes, and Dan enjoys building and playing with remote control cars. We love to go on road trip vacations together and explore different parts of the country. We usually go on one to two road trips every year and spend the rest of the year enjoying time at home.
---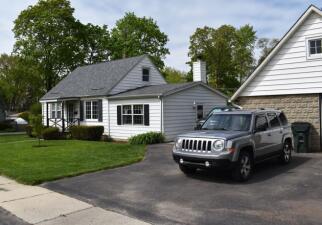 Our Home
We live in a cozy, three-bedroom home two blocks away from a lake. We have friendly neighbors, bike trails, and multiple parks nearby. In the summer, we enjoy relaxing outside in our backyard and playing frisbee. We also enjoy growing vegetables and flowers in our garden. In the winter, we enjoy spending time in our great room watching movies and playing board games. Wherever we go, our little dog is not far away. Axle is a chihuahua/Italian greyhound mix who loves to follow us everywhere, cuddle, and run laps in the backyard. He is very gentle and patient with children and would be so happy to welcome a child into the home.
---
Our Extended Family
We are very blessed to have such a close relationship with both of our families. Maryann's parents live minutes away in the house she grew up in. She has two brothers who also live nearby, one of whom is married. Daniel's parents also live close, along with his brother and wife, who have a son.

We cherish the time we spend with our families, and we are so thankful we all live so close to each other. We typically see our families once every week or two. We enjoy so many activities together, like going on family bike rides, road trips, playing yard games, having movie nights or game nights, and celebrating birthdays and the holidays together. We also often go to church together. We are always there for each other and help each other out any time we need it. We look forward to sharing these close bonds and family traditions with our future child.
---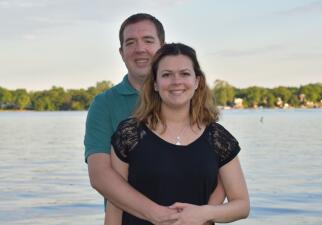 What Led Us To Adoption
Around five years ago, we began considering adoption when we found out we would most likely not be able to get pregnant due to infertility. Although we decided to wait a few years to see if we would be able to get pregnant, we both felt called to adopt and were very open to the idea. We continued talking and praying about it during this time, and we eventually became certain adoption was the right choice for us. We are so excited to grow our family through the miracle of adoption and to share our love and our home with a precious child.
---
Facts About Maryann
Occupation:

Lead Order Coordinator

Religion:

Christian

Education:

Bachelor of Fine Arts

Favorite Food:

Deep dish pizza

Favorite Hobby:

Oil and acrylic painting

Favorite Movie:

Hidden Figures

Favorite Sport:

Figure skating

Favorite Music Group:

The Eagles

Favorite TV Show:

Parks and Recreation

Favorite Book:

The Bible

Favorite Vacation Spot:

Visiting castles in Europe
Facts About Daniel
Occupation:

Industrial Service Technician

Religion:

Christian

Education:

Associate in General Studies

Favorite Food:

Filet mignon

Favorite Hobby:

Offroading

Favorite Movie:

The Blindside

Favorite Sport:

Monster Jam

Favorite Music Group:

The Beatles

Favorite TV Show:

Home Improvement

Favorite Book:

The Bible

Favorite Vacation Spot:

Multi-state offroading trip