« back to waiting families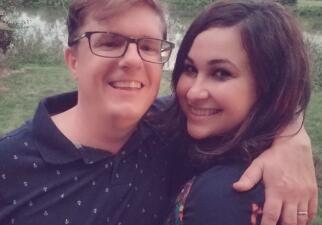 Mary & Michael
RACE OF CHILD INTERESTED IN ADOPTING:
Caucasian
---
Dear Birthmother,
We have never been in your position before and therefore would never say we understand what you are going through or what emotions you are experiencing. All we can fathom is how huge this is—you reading this letter and even being at this point of considering a different life for the child you are carrying. We realize this potential choice is life changing, and we acknowledge bringing new life into this world is the most selfless act of love. It was not until we were wanting to become parents ourselves that we realized how much of a gift life is. Thank you for the life you are carrying.

Our desire is to raise a child with limitless amounts of love, compassion, respect, honor, and guidance. We would provide safety and security, a home where they can grow, and parents who listen to the person they desire to become. We both believe strongly in family and tradition and would absolutely love to continue traditions and build new ones. Is reading their passion or maybe music? Wonderful! We are a house of music and books and would nurture those passions. We both remember being children and wanting adults to listen to us, and we cannot wait for the opportunity to be those adults and listen to a child.

Thank you for where you are, what you are considering, and the amount of strength you are using for this moment.

Sincerely,
Mary and Mike
---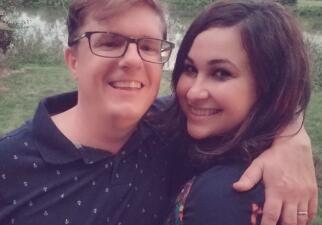 About Us
Thank you so much for taking the time to read about us. Mike is Irish and Mary's Italian, so our home is one of big love, plentiful food, and family. Mike absolutely loves cooking, music, and the outdoors. He is a guitar player in a local bluegrass band, and the band has become our second family. Mary has a deep love of philanthropy, comedy, film, and fashion. Mary was recently elected as a board trustee for our local library and is just so excited to serve our community! More than anything, we consider our home a home for all we love, and we always look forward to having our loved ones over. We feel really lucky to have each other.
---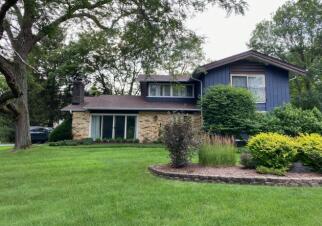 Our Home
We live in the house Mike grew up in, which is incredibly special. Our neighborhood is a small community located on the river. We have a boat and spend summers and falls enjoying the boat with family and friends! Our house has four bedrooms, two and half baths, and a finished basement. The school district in our town is rated in the top 20 in the state. We have a wonderful cat named Charlie we adopted in 2018. He loves people, food, and unsuccessfully climbing trees.
---
Our Extended Family
We both come from big families. Mike has an older brother and sister. Both are married with two children each. His parents are both deceased, but we truly keep their memories alive when we gather as a family. We see Mike's family often and typically get together once a month for a family dinner at our house or his sister's house. One of our favorite traditions we have kept going from his parents is the annual Christmas party. We now host and also include Mary's family. The last few years have been incredibly special when bringing both families together. Our other favorite tradition is going to the Walnut Room each Christmas with Mary's family. When we got married, both families started going together, and we have continued!

Mary has two older brothers and a younger sister. Her dad passed away in 2017, but her mom is healthy and active! We see Mary's mom every few weeks. We are very close to Mary's mom and extremely grateful for her in our lives. She loves to come visit, and we cook together. We also see Mary's sister and one brother frequently as we are very close. We host family dinners every few months and have both families over, and it is always really special. Since losing Mike's parents and Mary's dad, we want to make sure to always stay close and appreciate our relationships and time together.
---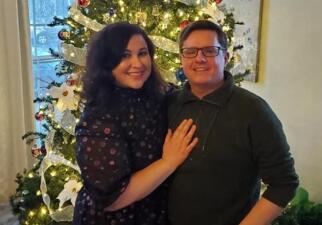 What Led Us To Adoption
We have been married since 2016. We started trying for a family a year after we were married and unfortunately had an ectopic pregnancy. Needless to say, we were devastated and waited some time to heal before trying again, but we were unable to become pregnant. We knew we wanted a family, and our home is full of so much love. We decided to look at adoption, and we are so grateful we did. We genuinely believe a child does not have to come from your DNA to be your family. Adoption is such an incredible gift, and we would be honored to be chosen as parents.
---
Facts About Mary
Occupation:

Fundraiser for a nonprofit

Religion:

Christian - Catholic

Education:

Bachelor of Arts, Political Science

Favorite Hobby:

Writing, yoga, watching documentary films

Favorite Movie:

Rocky

Favorite Music Group:

Chicago

Favorite TV Show:

Arrested Development

Favorite Book:

Joshua

Favorite Subject in School:

History

Favorite Vacation Spot:

Amalfi Coast in Italy
Facts About Michael
Occupation:

Software consultant

Religion:

Christian - Catholic

Education:

Bachelor of Science, Business Administration

Favorite Hobby:

Playing in bluegrass band, hiking and camping

Favorite Movie:

The Shawshank Redemption

Favorite Music Group:

Phish

Favorite TV Show:

Beating Bobby Flay

Favorite Book:

The Galapagos

Favorite Subject in School:

Math

Favorite Vacation Spot:

Tuscany in Italy