« back to waiting families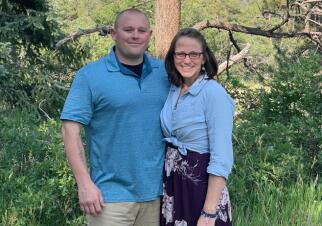 Margaret & Scot
RACE OF CHILD INTERESTED IN ADOPTING:
Any
---
Dear Birthmother,
Dear Expectant Mother,

Words cannot adequately express our awe at your courage. This is no doubt one of the most difficult decisions you will make. Your child is so extremely fortunate to have you.
Pregnancy can be long and hard, and we want you to know we will be there for you in every way we can. You are not alone. God chose you specifically for this child, and He is so proud of you.

We are forever grateful you have just considered us to care for your child. You can rest assured that your child will grow up surrounded by love and kindness and into a compassionate and caring adult if you choose us. Your child will have a future full of pancake breakfasts, blanket forts, sibling love, glitter glue projects, reading, a strong faith community, and the joy of learning. We can't wait to welcome your precious child into our hearts and into our home.
---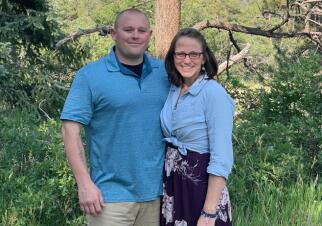 About Us
We met on the heart floor of a hospital when we were both brand new nurses. Our relationship has been full of outdoor adventures and long walks up and down every aisle of Costco. Scot, a woodworking enthusiast who has built most of our furniture, is currently finishing his doctorate as a Family Nurse Practitioner. He is dedicated to providing for the family, but he is firm in protecting his family time. Margaret, an athletic nerd, is a baby-wearing, stay-at-home mom who loves to read and bake, preferably with lots of small hands helping. After being homeschooled for half of her childhood, she plans to homeschool our children, providing a quality education and producing a love of learning. A typical day usually involves the kids helping Margaret bake or cook something, lots of reading, and an arts and crafts project or two. We are an active outdoor family, so a good chunk of the day is spent outside exploring.
---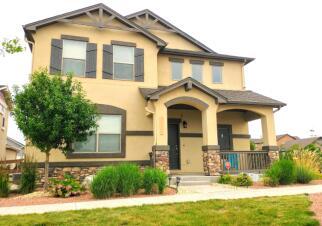 Our Home
We have a beautiful two-story house in a new neighborhood. Our backyard is fenced in and has nice, soft grass for the kids to roll around in and also has a good bit of xeriscaping, which is perfect for our kids to dig in the rocks and build rock castles. There is a walking trail that wraps around the whole neighborhood that has been ideal for walks and bike rides. There is also a greenway around the neighborhood that is perfect for taking the kids on pinecone hunts, which is a big hit with our son. Ten minutes down the road is a club pool we are fortunate enough to belong to. It has an indoor and an outdoor water park that is fun for all of us.
---
Our Extended Family
We are a typical Irish-Catholic family—there are a ton of us! It makes holidays, birthdays, graduations, and really just every day entertaining. Margaret has five older siblings, and there are 20 grandchildren and counting. Family gatherings are full of laughter, baby giggles, and lots of love. Aside from holidays, we have an annual summer family gathering that is always the highlight of summer. The cousins absolutely love playing together. Scot is the oldest of three, with a total of four grandchildren in the family. Gatherings are not as loud as Margaret's family, but they are just as full of love.

Overall, we have loving and supportive families on both sides and are truly grateful for them. When our daughter was born, both of our mothers came and stayed to meet the little one and to help with the postpartum period. It was a truly beautiful time and is just an example of how our families come together to support our family. Your child will be spoiled with love from all directions and will never be wanting for a playmate.
---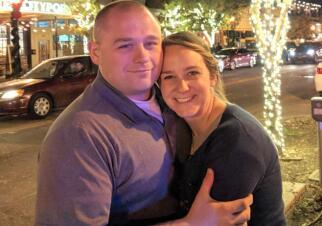 What Led Us To Adoption
Adoption has been on both our hearts, long before we ever met. When Margaret graduated from high school, her life goal was to establish an orphanage somewhere in the world. When Scot was in nursing school, he loved his pediatric rotation but found it so hard to leave the little ones who didn't have parents. While we were dating, we discussed our desire to adopt, and it just seemed so natural that adoption would someday be part of our journey. Five years of marriage and two children later, we still feel the call to adopt. This past year we have spent a lot of time discerning adoption, and after having two miscarriages, we feel God is really trying to get our attention.
---
Facts About Margaret
Occupation:

Homemaker

Religion:

Christian - Catholic

Education:

Bachelor's degree

Favorite Food:

Rice

Favorite Hobby:

Baking

Favorite Movie:

The Sound of Music

Favorite Holiday:

Easter

Favorite Music Group:

His Own

Favorite Book:

The Lord of the Rings

Favorite Vacation Spot:

Virgin Islands
Facts About Scot
Occupation:

U.S. Air Force Nurse Practitioner

Religion:

Christian - Catholic

Education:

Bachelor of Science in Nursing, doctoral student

Favorite Food:

Chicago deep dish pizza

Favorite Hobby:

Woodworking

Favorite Movie:

1917

Favorite Holiday:

Halloween

Favorite Music Group:

Randy Rogers Band

Favorite Book:

The Secret Garden

Favorite Vacation Spot:

Santorini, Greece