« back to waiting families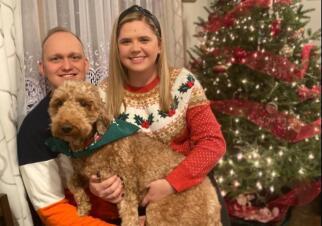 Maggie & Robert
RACE OF CHILD INTERESTED IN ADOPTING:
Caucasian, Hispanic, Asian, Caucasian/Hispanic, Caucasian/Asian, African American, Native American
---
Dear Birthmother,
We have written and rewritten this first sentence a million times. We cannot even imagine all the emotions you are feeling. We admire your strength and bravery. We are both believers that everything happens for a reason, even if we may not understand why at the moment. We can promise you, if you choose us, we will be the best parents we can be and provide you with any support you may need throughout this journey.

We are honored and humbled that you may consider us as parents. We are excited to help guide your child through their life journey and show them plenty of love. We are emotionally and financially ready to provide many different experiences and support them in any choices they make in their lives.

Thank you so much for considering us to become parents to your little angel. Family is the most important thing to us and we cannot wait to start this journey.
---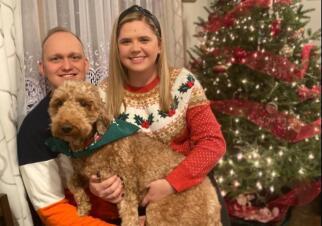 About Us
We are Robert and Maggie from a suburb in Illinois. We were introduced to each other in 2010 by Robert's cousin and got married in the fall of 2016. Fun fact: We went to high school together but never crossed paths. Maggie is a loving and nurturing person who likes to go on long walks with our active goldendoodle, Ruby. She works as a pharmacist in the community and enjoys helping people. Robert is a sports enthusiast who cheers for all Chicago teams. He is very hardworking and has a superpower of instantly connecting with everyone. Robert works in the chemical distribution field and loves to problem solve. We enjoy taking road trips and hope to visit all 50 states one day. Our love language is food, and you will often find us in the kitchen cooking new recipes together.
---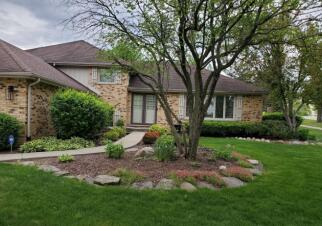 Our Home
Our neighborhood is located near forest preserves and lakes with outdoor activities such as fishing, kayaking, and hiking. Our community is filled with friendly, dog-loving neighbors we have met on our long walks with Ruby. We have a cozy backyard where we spend many summer nights with family and friends grilling and listening to music. In the colder months, we like to spend time watching movies by our wood-burning fireplace in our family room.
---
Our Extended Family
We both have big, caring families with many loving soon-to-be aunts and uncles. Robert has a brother and sister. Maggie has three brothers, a sister, and a sister-in-law. We live 15-30 minutes away from both of our parents. We spend most weekends hanging out with our families celebrating various events like birthdays, game nights, pool parties, and holidays.

We are both Polish, and we celebrate many Polish traditions; our favorites are Christmas Eve and Easter. Christmas Eve dinner, called Wigilia, is always spent eating traditional Polish meals, listening to Polish Christmas carols, and opening presents. Easter is celebrated by going to church to bless our Easter baskets that are filled with various smoked sausages and hams, colored eggs, and sweets. Everything in the Easter basket is then eaten for breakfast or made into a soup called zurek. Birthdays are a big deal for our families. They are always celebrated with the Polish birthday song called "Sto Lat," which translates to "100 Years." We cannot wait to pass on these traditions and also create some of our own.
---
What Led Us To Adoption
We always dreamed of having a big, loud, and loving family just like we both grew up with. Before we got married, we already knew we were unable to have biological children together, which led us to adoption. We are excited and very grateful for the opportunity to grow our family. Robert's uncle is adopted, and he has shared many wonderful memories with us. We are surrounded by many incredible people, and we are ready to share our life with our future children.
---
Facts About Maggie
Occupation:

Pharmacist

Religion:

Christian - Catholic

Education:

Doctor of Pharmacy

Favorite Hobby:

Walking with Ruby

Favorite Movie:

A Walk to Remember

Favorite Sport:

Volleyball

Favorite Holiday:

Christmas

Favorite TV Show:

Bridgerton

Favorite Subject in School:

Math

Favorite Vacation Spot:

Aruba
Facts About Robert
Occupation:

Operations Supervisor

Religion:

Christian - Catholic

Education:

Bachelor's

Favorite Hobby:

Golf

Favorite Movie:

Major League

Favorite Sport:

Basketball

Favorite Holiday:

Christmas

Favorite TV Show:

Vikings

Favorite Subject in School:

History

Favorite Vacation Spot:

Greece