« back to waiting families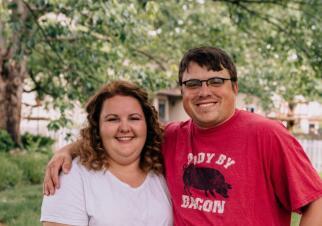 Lindsey & Bob
RACE OF CHILD INTERESTED IN ADOPTING:
Any
---
Dear Birthmother,
This is a difficult letter to write to someone you haven't met yet. We are grateful you love your child so much you are willing to consider an adoption plan for them. We are already parents, so we understand how significant the love between parents and their child can be. You are very selfless and courageous for considering adoption for your child. Life is full of uncertainty, and these are uncharted waters. We cannot begin to imagine the thoughts and emotions you are currently experiencing while going through this process.

We want you to know, should you choose us, your child will be raised knowing their mother loves them more than they will ever know. We promise to cherish and love your child with all of our hearts and provide a safe and happy home and a life with every opportunity possible. We want to give your child all the tools they need to succeed in life and encourage them to chase their dreams.

As you take this time to make a decision, we are thankful for your consideration and are praying for a safe and healthy pregnancy. Please know we are here with open arms and hearts, thinking of you and your baby each step of the way. We are more than happy to share any additional information you would like. Thank you for taking a peek inside our lives.
---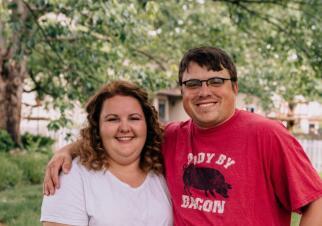 About Us
We met in high school marching band and both went to the same university. We got married while in college, and less than two years later, we welcomed our daughter into this world. We have settled down in the same town we grew up in. Bob works for a utility company doing GIS, and Lindsey works for a regional bank processing mortgages. Our weekends are spent camping, spending time outdoors, and doing various things with our extended family, who all live close to us. During the week, we cook together, play games, and go to the parks around town. Bob likes to bowl, fish, golf, and barbeque. Lindsey spends her free time reading, playing piano, baking, and going to the gym. Our daughter enjoys gymnastics, swimming, doing crafts, and playing with her baby dolls and stuffed animals.
---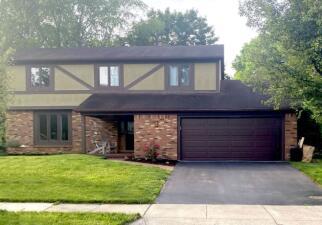 Our Home
Our home is in a beautiful neighborhood with large trees near excellent schools and multiple parks within walking distance. Our house is cozy and anyone who enters our home is considered family, whether they like it or not. We have a reservoir nearby where we often take our two goldendoodles on walks along the water. Waffles and Zoey are very sweet dogs who are great around kids and love to pick up food scraps that are dropped on the floor by tiny hands. Our town feels small despite its size. Every month there are activities downtown where we often see friends and neighbors listening to live music, enjoying some local food, or stopping by the farmers market.
---
Our Extended Family
Lindsey has a brother and sister who both live less than a half hour away. Lindsey's sister-in-law went to the same high school, so all of us are extremely close. We spend time with her parents at least once or twice a week for our daughter's sporting events, going out to dinner, or sometimes even grocery shopping together. We like to go to her parents' lake house for Memorial Day, Fourth of July, and many other weekends throughout the year.

Bob has one brother with a daughter the same age as ours. They spend as much time together as possible. Bob's entire extended family lives nearby, and we spend almost every weekend with them having cookouts or football parties or swimming in his aunt and uncle's pool. We also go on beach vacations every few years with as many of them as possible. Our favorite tradition is our annual Christmas morning breakfast, where we spend hours eating, playing games, and relaxing.
---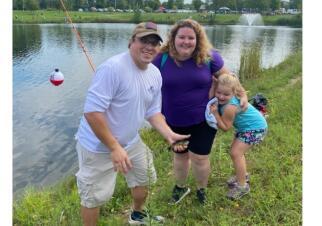 What Led Us To Adoption
We knew early on in our relationship that we wanted a house full of children and full of conversation and laughter. After our daughter was born, we struggled with infertility and it was clear in our hearts that adoption is how our family would grow. Bob's dad was adopted by his stepfather, and three of Lindsey's childhood friends were adopted. We have seen how adoption can be an amazing and humbling experience and are very blessed to have the opportunity to add to our family in this way.
---
Facts About Lindsey
Occupation:

Mortgage processor

Religion:

Christian

Education:

Bachelor's

Favorite Food:

Strawberries

Favorite Hobby:

DIY projects

Favorite Movie:

Red

Favorite Sport:

Soccer

Favorite Music Group:

Old Dominion

Favorite TV Show:

Life in Pieces

Favorite Subject in School:

Math

Favorite Vacation Spot:

The Outer Banks
Facts About Bob
Occupation:

GIS specialist

Religion:

Christian

Education:

Bachelor's

Favorite Food:

Wings

Favorite Hobby:

Fishing

Favorite Movie:

TheLord of the Rings

Favorite Sport:

Football

Favorite Music Group:

MercyMe

Favorite TV Show:

Scrubs

Favorite Subject in School:

History

Favorite Vacation Spot:

The Outer Banks