« back to waiting families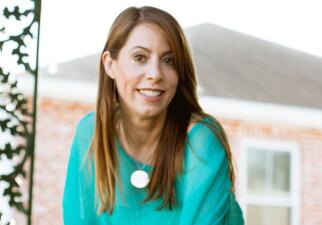 Lesley
RACE OF CHILD INTERESTED IN ADOPTING:
Any
---
Dear Birthmother,
Dear Expectant Mother,

Thank you for taking the time to get to know me and my journey through this profile. Your consideration of me to raise your child fills my heart with gratitude. Giving me the opportunity to be a mother and start a family would be the greatest blessing you could give me. Your bravery and selflessness in this consideration will always be honored.

I will give this child a home and a family full of love, and I will always be there for him or her. A wonderful education for a bright future and experiences in travel are waiting. I will teach your child to have an open heart and an open mind with compassion for others. I will love and protect him or her wholeheartedly. Strength, courage, and grace were taught to me by the strong women in my family, and these lessons will be passed on.

Having the chance to grow with your child is the greatest gift. We will carry on family holiday and family vacation traditions. Sunday family dinners will be continued with a new and loved member. I will have a dancing buddy when I play music through the house. We will experience cooking the things we grow together, reading books while in the rocking chair, and afternoons along the bayou or at the park.

Thank you again for taking time to get to know me and the life I want for your child.

With love,
Lesley
---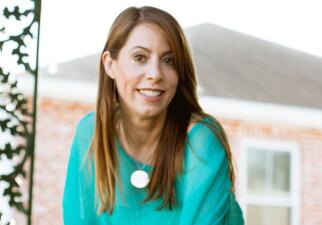 About Me
I am a self-employed hairstylist. I own a small salon and work with my fiancé. I love what I do. I am constantly learning, being creative, and making people feel good. I am an outgoing, hardworking, and family-oriented person with a passion for travel, food, fashion, books, and music. I enjoy walking at the park with my dogs and going to football games, concerts, museums, fundraisers, and festivals in my community. I have been expanding my education through online classes and making my new house a home. I have been fortunate to travel to five continents, but my favorite time is spent at home cooking in my kitchen, playing with my dogs, and being with my family and friends. Being outside near the bayou makes my heart happy. Southern culture is a part of who I am. We love hard, eat big, and enjoy life!
---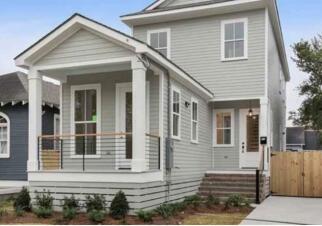 My Home
I recently purchased a larger newly built home to accommodate my growing family. I live with my fiancé and our three dogs, Simon, Otto, and Millie. They are Tibetan terriers and the sweetest, most loving, and mild-tempered dogs. We love our front and back yards, which are both waiting for the perfect kid-friendly activities. We currently have an herb garden, and a vegetable garden in the fall is also on the calendar. The open floor plan is perfect for cooking and spending time with family. My house is walking distance from a large park that includes an amusement park, bicycle paths, museum, gardens, and a dog park. We love to ride our bikes to the park!
---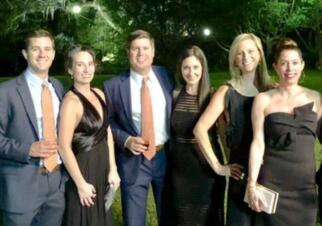 My Extended Family
I am the youngest of three children and grew up with two older brothers. My mom is the oldest of nine children, and my dad is the youngest of three children. I have tons of cousins, and quite a few live here. We are all very close.

Holidays with my huge family are amazing! My mom always hosts Thanksgiving. It's my favorite holiday because it's about family, friends, and giving thanks. Although I have to admit Christmas morning breakfast is one of my favorite traditions too. We make a dish called pain perdue. It is a recipe passed down from my dad's mom and is similar to French toast. Christmas night, we always gather with all of my cousins on my mom's side as well as my aunts and uncles. Every summer, we take a family vacation to an island in the Bahamas.

My family is very excited about this adoption journey. I have so much support and love around me as I make my way to becoming a parent. This will be my parents' first grandchild, which is very exciting!
---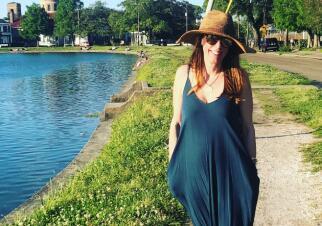 What Led Me To Adoption
I love children. My first and longest job before hairdressing was babysitting. It came easy to me and felt natural, especially with having nine younger cousins around. Being a mom and sharing my love, my life, and my family with your child will be my biggest accomplishment. In my heart, I always felt adoption would be the way I would go about becoming a mom. Some of my closest friends are adopted and have placed children for adoption themselves. Growing with these people and sharing in the positive outcome adoption has created for them has helped with my decision.
---
Facts About Lesley
Occupation:

Stylist/salon owner

Religion:

Christian

Education:

Cosmetology school

Favorite Hobby:

Cooking, reading, traveling

Favorite Movie:

The Princess Bride

Favorite Sport:

Football, tennis

Favorite Holiday:

Thanksgiving

Favorite TV Show:

This is Us, Peaky Blinders, Yellowstone

Favorite Subject in School:

English, Spanish

Favorite Vacation Spot:

Safari in Africa