« back to waiting families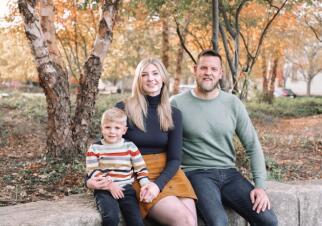 Lauren & Cody
RACE OF CHILD INTERESTED IN ADOPTING:
Any
---
Dear Birthmother,
Dearest Expectant Mom,

Thank you for taking the time to get to know us! We can only imagine what a difficult time this is as you decide the best option for you and your baby. As parents, we understand this decision is the hardest one you will ever make but also the bravest, most loving, and most selfless. We admire your courage.

We know the choice to create an adoption plan would be life-changing for you, but it would also be life-changing for us, providing us with an opportunity to grow our family that we would not otherwise have and making our son the big brother he dreams of being. He cannot wait to love, play with, and protect a younger sibling!

We promise that throughout this journey, we will respect whatever level of openness you wish to have with your child. We promise to love your child and to provide a safe, happy home full of magic, memories, fun, and love and a life with every opportunity we are able to provide. Most of all, we promise your child will understand where they came from and the kind of love it took for you to make this impossible decision.

If you decide creating an adoption plan is the best option for you and your child, we hope it is a decision you feel supported in making and one that leaves you with peace. Regardless of what you decide, know that we are praying for you and your baby.

Warmly,
Lauren & Cody
---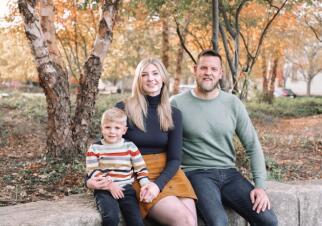 About Us
Our names are Lauren and Cody, and we have been together for ten happy, adventure-filled years, six of them married. Though Cody is from Missouri and Lauren from New York, fate introduced us during college, and we have been building a life together ever since. After the birth of our son, Wyatt, in 2017, the decision for more stability to raise a family influenced Cody to leave his career as an Army officer and landed us in the Midwest, where Cody works as an IT manager for a major corporation and Lauren works part-time as a substitute teacher, allowing her to use her teaching degree and be home as a mom whenever needed. In our free time together, we enjoy getting outside as much as possible—hiking, skiing, paddle boarding, and being active in general—as well as spending as much time as possible with our family and friends.
---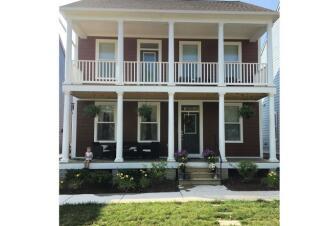 Our Home
Our home has four bedrooms and 2.5 bathrooms and is in a top school district in a suburb of our city. The downstairs is basically one giant room, allowing us to be together as a family regardless of what we are doing. We have a playroom upstairs and a gym in our basement. While we love our home, it is our neighborhood that drew us in. Instead of having a large yard, we have tons of common spaces we share with our neighbors, including greenways, walking paths, playgrounds, a large amphitheater for outdoor movies and concerts in the summer, several lakes, and two pool complexes. The most unique thing about our community is that the preferred method of travel is by golf cart!
---
Our Extended Family
We are very close with our family on both sides and love to spend time with them as often as possible. Being from different states, this is sometimes a challenge, but we really value living within twenty minutes of Cody's family, including his mom and stepdad, his sister's family, and his grandparents. We usually see everyone at least once a week for dinner at Grammy's house. Our special traditions with Cody's family include fireworks at Great-Grandma's house every Fourth of July and trips to his family's compound in the country, where we enjoy camping, four-wheeling, fishing, and floating the river in huge tubes!

Though distance means we see Lauren's family less often, we are equally as close with her side and travel to New York frequently for visits with her parents, her brother's family, and her aunts, uncles, and cousins. Her sister's family lives only five hours away, so we get to see them more often. Lauren's family loves some friendly competition and can usually be found crowded around the dining table playing board games. Our favorite traditions with Lauren's family include trips to the family beach house and baking Christmas cookies in Gigi's kitchen!
---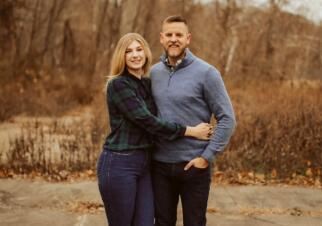 What Led Us To Adoption
Adoption has always been important to us. Lauren's family was touched by adoption when her cousin was adopted at age eight. They formed a close bond that has carried into adulthood. Knowing how adoption can impact a family, it was always high on her priority list for how she wanted to grow a family, and Cody was on board with the idea from the beginning. Though we initially planned to adopt further into the future, a traumatic birth experience left Lauren unable to carry more biological children. However, neither of us grieved our inability to have more biological children but instead felt God was telling us the time to adopt was now and not in the future.
---
Facts About Lauren
Occupation:

Stay-at-home mom, Teacher

Religion:

Christian

Education:

Master's degree

Favorite Food:

Tikka masala

Favorite Movie:

Fools Rush In

Favorite Sport:

Tennis

Favorite Holiday:

Christmas

Favorite TV Show:

Friends

Favorite Book:

A Tree Grows in Brooklyn

Favorite Vacation Spot:

Japan
Facts About Cody
Occupation:

IT Manager

Religion:

Christian

Education:

Bachelor's degree

Favorite Food:

Cheeseburgers

Favorite Movie:

Goodfellas

Favorite Sport:

Swimming

Favorite Holiday:

Halloween

Favorite TV Show:

Rick and Morty

Favorite Book:

I Am Legend

Favorite Vacation Spot:

Iceland