« back to waiting families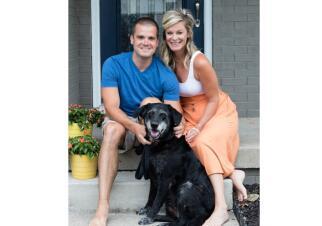 Laura & Joshua
RACE OF CHILD INTERESTED IN ADOPTING:
Caucasian
---
Dear Birthmother,
We want to sincerely thank you for considering us. We have no idea what you're going through right now, but hopefully getting to know us will let you know your child would be accepted into not only a loving home but a family surrounded by love from their extended family, should you choose us.

Both of our childhoods centered around our large families, so when we finally found each other, we knew we wanted to start a family right away. Despite several rounds of fertility treatments, it wasn't meant to be for us. What we thought was a disappointment led us to this amazing decision to adopt! It hasn't been without its share of fear and anxiety, but the end goal of providing a warm, loving home to a child has kept us moving forward with excitement and optimism.

We were born to be parents. Your child will be raised with love, value family, learn to work hard for what they want, and be a kind person toward others. Thank you so much for taking your time to consider us. We wish you nothing but the best as you, too, move down your own path of adoption.
---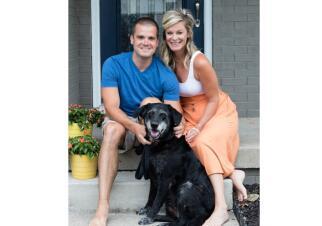 About Us
As a self-employed massage therapist and a firefighter couple, our work schedule is varied but extremely flexible. We are able to change work hours when needed. This is great for important family and friend events but also allows us time together. One of us can always find time to run errands or finish household chores between our workouts and runs. Laura loves to cook, so after finishing the day and taking the dog on her walk, it's usually a home-cooked meal together. After that, we hope to find something good on TV or Netflix or, better yet, our favorite college basketball team. Every now and then we'll get together with friends, get invited to a wedding, or have the firefighter gala. In the spring and summer, we spend a lot of time outside on our patio, working in the yard and grilling. Whatever we're doing, we enjoy and appreciate our time with each other.
---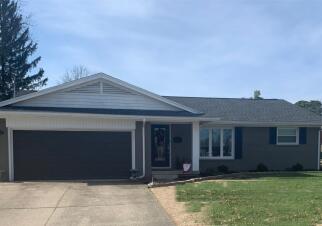 Our Home
We adore our quiet neighborhood. It's very kid friendly, and everyone knows each other. Our cute gray house is on the corner lot with lots of pink and red flowers out front. All of our neighbors love to get out and walk their dogs, run, and ride bikes! Our dog, Rudy, loves her daily walks. We live one street away from Josh's fire station. We are less than a mile away from one of the best elementary schools in town and our favorite pizza and Mexican restaurants. Although we are just a few minutes away from shopping, local salons, and our church, our neighborhood is full of trees and older homes. It's a very private and safe area.
---
Our Extended Family
The size of our immediate families are quite different. Laura has only one brother, while Josh has four sisters and one brother. Between us, we have 15 nieces and nephews. This makes for very loud, chaotic, but loving get-togethers. From summer cookouts to Christmas dinners, our gatherings are always fun.

Even as adults, we both still have close relationships with our parents, aunts, and uncles. Laura has lunches and texts with her aunts often and gets together with her brother as often as she can. Josh and his out-of-town siblings have an ongoing daily group text. Our sibling relationships are very close and quite special, but our family doesn't end there. No matter how you become a part of our family, once you're in, you're in.
---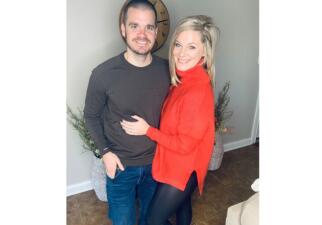 What Led Us To Adoption
We knew adoption was our path after learning conceiving would involve aggressive medical treatments. Something told us there had to be a better option, that there may be a child out there somewhere meant for us. We are believers that everything happens for a reason, and we jumped at the opportunity to adopt. When we told our families about our plan, they could not have been more excited or supportive, and that reassured us even more that this was the right decision for us.
---
Facts About Laura
Occupation:

Massage therapist, esthetician

Religion:

Christian - Catholic

Education:

Some college, trade schools

Favorite Food:

Pizza

Favorite Hobby:

Reading

Favorite Movie:

The Help

Favorite Music Group:

Beyonce

Favorite Book:

The Fvie People You Meet in Heaven

Favorite Subject in School:

English

Favorite Vacation Spot:

St. Lucia, Italy
Facts About Joshua
Occupation:

Firefighter

Religion:

Christian - Non-denominational

Education:

Some college

Favorite Food:

Boneless wings

Favorite Hobby:

Gym, running

Favorite Movie:

Forrest Gump

Favorite Music Group:

Eric Church

Favorite Book:

The Answer Is…

Favorite Subject in School:

History

Favorite Vacation Spot:

Road trip through the Western U.S.