« back to waiting families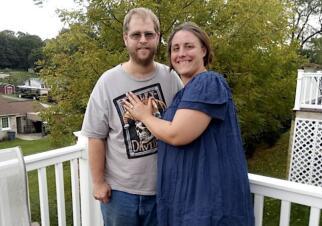 Julie & Craig
RACE OF CHILD INTERESTED IN ADOPTING:
Caucasian, Hispanic, Asian, Caucasian/Hispanic, Caucasian/Asian
---
Dear Birthmother,
We are so grateful to you for considering us to raise your child. This is probably the most difficult decision you will ever make. We cannot begin to imagine what you are going through.

Both of us have always wanted children our whole lives. Now that we have met and married, we cannot wait to grow our family. We both have so much to give to a child. Julie will be working from home and will always be there for the child. As a former teacher, she will be a big help with their development and education. Since Craig goes into work early, he is home by 3 p.m. every day. He will be able to spend time with our child and support them in whatever activities they choose to participate in. Growing up, Craig played baseball and soccer and was in the marching band. He used to coach baseball, basketball, soccer, and softball, and he would love to coach again if the opportunity came up with our child.

We will end with a quote from the television show Friends. "I love my wife more than anything in this world. And it kills me that I can't give her a baby. I really want a kid. And when that day finally comes, I'll learn how to be a good dad. But my wife, she's already there. She's a mother without a baby."
---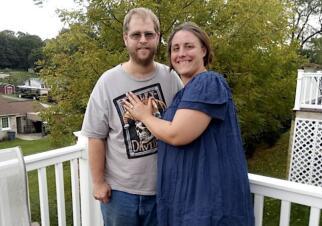 About Us
We definitely show that opposites attract. Julie is detail oriented and organized. Craig is big picture and laidback. Julie is a dog lover. Craig is a cat lover. Craig is an electrician and infrared thermographer. Julie was a teacher for 12 years. She is now a contact tracer and works from home. Julie will not work and will stay home with our child until the child is in school. Once the child is in school, Julie will find a work from home job or a job with hours only when the child is in school. When not working, we love to take our dog on walks around the neighborhood, watch TV or movies, and spend time with family. Eating dinner together is a priority. We are learning how to cook healthy recipes.
---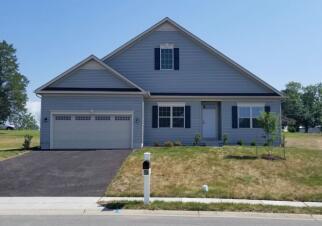 Our Home
We just bought our first house together in a small town. It is a rancher with three bedrooms, two bathrooms, and a soon to be fenced-in yard that is almost half an acre. We live in a kid-friendly and dog-friendly neighborhood. Our neighborhood has sidewalks and side streets great for walking and biking. We live near a community pool, a zoo, and lots of great parks. We live in one of the best school districts in Maryland and have already checked out the schools our child will attend. Craig had cats growing up, and Julie had a dog growing up. Craig's cat, Giuseppe, and Julie's dog, Toby, are now best friends. Toby is a therapy dog and visits a daycare and a library where children read to him.
---
Our Extended Family
We are both close to our families and were raised spending lots of time with family. Julie has great memories of the vacation home her grandparents had at the beach. Craig has wonderful memories of the timeshare his family has at a mountain resort. Both families took amazing trips to Disney World, the Grand Canyon, and Niagara Falls. We see both families for most holidays, even if it is not on the actual holiday. Holidays and birthdays are important to both families.

Julie's parents live 45 minutes away and are very excited for their first grandchild! Julie has one sister, who lives an hour away with her husband. Her grandmother, aunts, and uncles live only 30 minutes away.

Craig's family is more spread out, but most still live in Maryland. His mom, his brother, and his sister and her family live three hours away in a beach town. That means when we visit them, we can enjoy the sand, sun, and surf. Craig has another brother who lives with his family one hour away and a sister-in-law who lives 15 minutes away.
---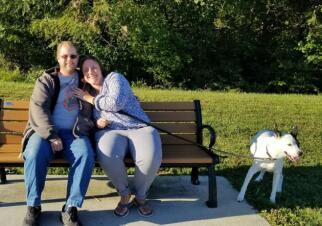 What Led Us To Adoption
Julie has always wanted to adopt. Growing up, she was best friends with twins who were adopted from Korea. She has always loved the idea of growing her family through adoption. We have both always wanted to have children. When we found out we could not have children naturally, we went straight to adoption and did not even consider any other way to grow our family. We want a child and a family so badly. It does not matter if our child is related to us through genes. That child will be ours forever.
---
Facts About Julie
Occupation:

Contact tracer, former teacher for 12 years

Religion:

Christian - Protestant

Education:

Master's degree

Favorite Food:

Tuna, shrimp, cheesecake

Favorite Movie:

The Notebook

Favorite Sport:

Swimming

Favorite Holiday:

Christmas, Thanksgiving

Favorite Music Group:

Rascal Flatts

Favorite Book:

Pride and Prejudice

Favorite Vacation Spot:

Hawaii
Facts About Craig
Occupation:

Electrician and infrared thermographer

Religion:

Christian - Catholic

Education:

High school diploma, in final year of electrician apprenticeship program

Favorite Food:

Seafood, pizza, steak

Favorite Movie:

Finding Forrester

Favorite Sport:

Football, soccer, ice hockey

Favorite Holiday:

Christmas, Easter

Favorite Music Group:

Chicago, Billy Joel

Favorite Book:

Dragonlance series

Favorite Vacation Spot:

Hawaii, Scotland