« back to waiting families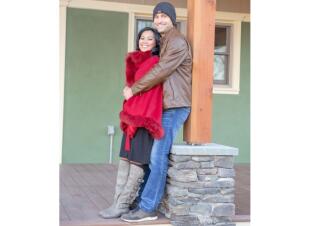 Sarah & Jason
RACE OF CHILD INTERESTED IN ADOPTING:
Caucasian, Hispanic, Asian, Caucasian/Hispanic, Caucasian/Asian, Caucasian/African American
---
Dear Birthmother,
Dear Expectant Mother,

We cannot begin to imagine the journey you've been on that has led you here to us, but we are so thankful and blessed that you have decided to give your child a future and full life. We have been on quite a journey ourselves up until this point. For 18 years we have longed to have a child of our own to love and cherish. Sarah was one of six children adopted from the Philippines, so the decision to adopt a child is near to our hearts. Learning we're unable to conceive a family naturally was difficult news, but we believe and know in our hearts that there is a child out there that we can give a full life. While Jason works in his own business, Sarah is free to be a stay-at-home mom. While we enjoy traveling and activity, we also value the importance of enjoying downtime.

If you were to consider us to be the loving parents of your child, we would be so grateful. It is because of your bravery in facing what may be the hardest decision of your life that we may have the opportunity to have the family we have thought of and planned for during our whole marriage.

Sincerely,
Jason and Sarah
---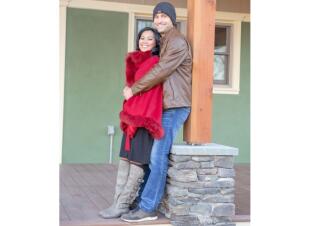 About Us
Our families attended the same church, so that is where we met. We began to date in our late teens and got married soon after. We have been married 18 years now. We have very different personalities. Jason is a quiet introvert, while Sarah is more of an extrovert and very outgoing. She is currently watching two of our nephews most days, and Jason is a self-employed window and door contractor. He loves to play drums and also enjoys rollerblading. Sarah is very artistic and enjoys drawing and painting. She is also excellent at cooking and baking. She has a green thumb and tends a large vegetable garden during the summer months. We enjoy walking and hiking, spending time with our families playing games, and watching movies and sports.
---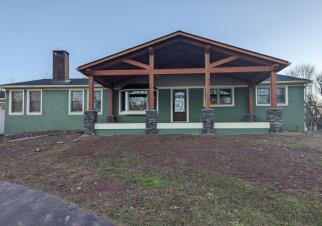 Our Home
We live in Pennsylvania, and our home is located on a country road. We have two acres of land and are close to several parks. The church we attend is multicultural, with people from South America, Africa, India, Korea, and the Philippines. We have an excellent school district, which Jason attended growing up. We are dog lovers and are considering getting at least one dog in the future.
---
Our Extended Family
Jason's family gets together for birthdays and holidays. We will typically go to a restaurant for birthdays and gather at a family member's house for holidays for home-cooked food and games. We also enjoy watching sports. We do a family vacation about every other year. Jason has two siblings and 15 cousins.

Sarah has a very large family that gets together for holidays to enjoy home-cooked food and games. She has eight siblings and 18 cousins.

Jason's family is on the quieter, calmer side, while Sarah's family is louder and lively. Both of our families are local. Most are within an hour of us.
---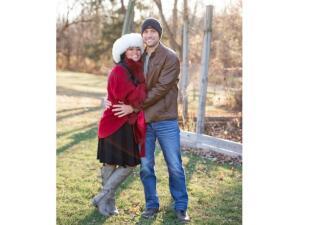 What Led Us To Adoption
Sarah was adopted from the Philippines when she was eight years old, along with three of her siblings. We have always wanted to start a family but found out we are not physically able to do so. That was disappointing to learn, but because of Sarah's experience of being adopted herself, it was an easy decision to consider adoption. We are so excited about the opportunity to open our hearts and home to a child.
---
Facts About Sarah
Occupation:

Nanny

Religion:

Christian

Education:

High school

Favorite Hobby:

Baking, drawing, crocheting, gardening

Favorite Sport:

Soccer, street hockey

Favorite Holiday:

Christmas

Favorite Music Group:

All types of music

Favorite TV Show:

Merlin, The Great British Baking Show

Favorite Book:

The Lord of the Rings

Favorite Subject in School:

Math
Facts About Jason
Occupation:

Contractor

Religion:

Christian

Education:

High school

Favorite Hobby:

Drums, rollerblading

Favorite Sport:

Football, baseball, basketball

Favorite Holiday:

Thanksgiving

Favorite Music Group:

For King and Country

Favorite TV Show:

The Office, Parks and Recreation

Favorite Book:

Pilgrim's Progress

Favorite Subject in School:

Physics