« back to waiting families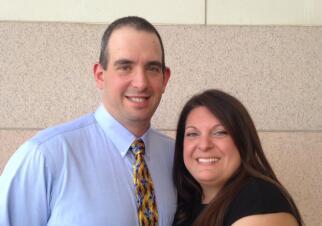 Heather & Ed
RACE OF CHILD INTERESTED IN ADOPTING:
Caucasian
---
Dear Birthmother,
To a Loving Mom,
Life is full of unexpected situations. We know that the decisions you are facing are difficult. To say that we are in awe of your strength, courage, and love that you are giving your child, hardly expresses our feelings of admiration and respect. We find ourselves in a situation of having lots of love to give a baby, but the inability to have one on our own. Knowing that there is a mother like you who is selflessly considering a family to love, nurture, and guide her child, is a gift and blessing to us.

We believe a solid education is a fundamental building block for life. Although formal schooling plays an important role, we believe that education can also be gained through travel, exploration, and by making mistakes. Watching the world and experiences through the eyes of a child gives us perspective and pure joy. We are anxious for the opportunity to welcome a baby to our family. So many things we are looking forward to such as Saturday morning cartoons in our pajamas, baking and swimming with grandparents, playing ball in the backyard or building a castle, riding bikes, fun times at the dog park, or a creative art project on a rainy day.

Should you choose us please know no matter how much contact you may want with us or your baby, they will always know who you are, how selfless you were, and that you are always a part of our family.
---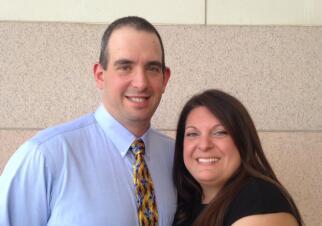 About Us
It only took 20 years and a dead cell phone for Ed to have the courage to make the first move on Heather. Unbeknownst to Heather, Ed had a crush on her when they worked in the same grocery store as teenagers. We had lost touch, but fate brought us together. Heather fulfilled her childhood dream of becoming a pilot after watching airplanes with her dad. Ed has spent his career following his passion of helping others. Ed made a career change in 2018 to be a realtor which allows the time and flexibility to care for our future children. We spend our free time traveling to far off places to experience different cultures, attending concerts from the symphony to rock, and experimenting with new recipes in the kitchen together. We are excited to share these and many other diversities of the world with children.
---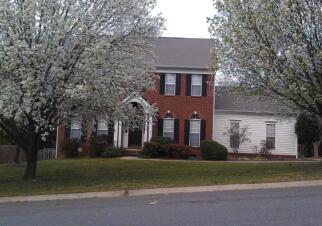 Our Home
We live in a two-story, traditional 3 bedroom home in a quiet neighborhood overlooking a lake. We have a spacious, fenced-in backyard with plenty of space to play, run, and explore with other neighborhood children. We are in the beginning stages of building a new home on the lake and cannot wait to show a little one how to swim and fish. We share our home with 4 rescue animals; 2 cats and 2 dogs who love to play and snuggle.
---
Our Extended Family
Our extended family has provided us with tremendous support. From encouraging us through challenges in life to cheering us on in our personal victories, our family is always there. Ed's parents moved 25 minutes away and Heather's parents are a 10 minute drive. Ed is an only child. Heather's sister is moving back to the area with her long-time boyfriend and will be 25 minutes away. Even though our parents did not know each other previously, they are best of friends. Everyone is incredibly excited about the prospect of a baby to love, help guide, and create memories.

The 8 of us find a way to celebrate just about anything. We normally host Sunday Family Dinner at our house because we all agree we are the best cooks in the bunch. Christmas is full of game playing, Mexican food, a gift exchange, and lots of laughter. Heather likes to make everyone feel special on their birthday by baking them a homemade cake of their choice. Ed shares his love of BBQ with family, friends, and neighbors year round. We look forward to hosting Thanksgiving every year, Heather's parents host Christmas, and Ed's parents host all summer events by their pool.
---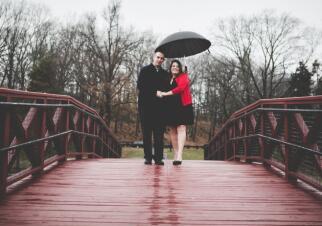 What Led Us To Adoption
While we were dating, we talked about adoption being part of our family plan. We knew it was going to be an uphill battle to have biological children. After five rounds of IVF and two miscarriages, we knew it was time to start our adoption journey. We welcomed three foster children through social services into our home. These children affirmed our desire to adopt. We are hopeful that there is a baby meant for us to love, teach, spoil and raise. We want nothing more than to grow our family!
---
Facts About Heather
Occupation:

Airline Pilot

Religion:

Christian - Catholic

Education:

BS in Aviation Science

Favorite Food:

Yes, please

Favorite Hobby:

Cooking/Singing

Favorite Movie:

Princess Bride

Favorite Sport:

Football/Baseball

Favorite Holiday:

Thanksgiving

Favorite Music Group:

Rock/Pop/Hip Hop

Favorite TV Show:

Sports/HGTV/Cooking

Favorite Book:

The Four Agreements

Favorite Subject in School:

Math

Favorite Vacation Spot:

Anywhere with my love
Facts About Ed
Occupation:

Realtor/Marketer

Religion:

Christian - Catholic

Education:

BS in Computer Science

Favorite Food:

Steak/Italian

Favorite Hobby:

BBQ/Outdoors

Favorite Movie:

Goodfellas

Favorite Sport:

Football/Hockey

Favorite Holiday:

Fourth of July

Favorite Music Group:

I love it all!

Favorite TV Show:

Sports/True Crime/Cooking

Favorite Book:

Non-Fiction

Favorite Subject in School:

History

Favorite Vacation Spot:

Ireland/Australia