« back to waiting families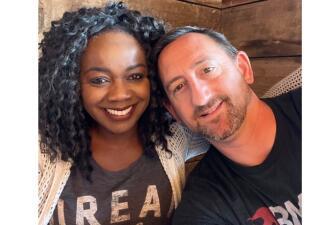 Grace & Chad
RACE OF CHILD INTERESTED IN ADOPTING:
Caucasian/African American, African American, African American/Hispanic
---
Dear Birthmother,
Thank you so much for giving us this opportunity to introduce ourselves and tell you about our family. We can only imagine all the emotions you must be feeling as you await the birth of your child. We have all these same emotions but for different reasons. We are excited to meet our future little one, but we fear this journey may be difficult for you. We worry that your time of waiting will bring you heartache. We are so thankful for your bravery to embark on this journey and to hopefully be the answer to our deepest desire of having a baby. More than anything, we want you to know we will love your child unconditionally and will nurture them to grow up to be the best person they can be. We promise to encourage your child's hopes and dreams and provide the best possible care we can.

If you choose us, we would be truly honored to raise your baby. We know we will be able to provide a healthy and stable home for your child to grow up in. We welcome you and your child to our extended family. May this be the beginning of a beautiful story.
---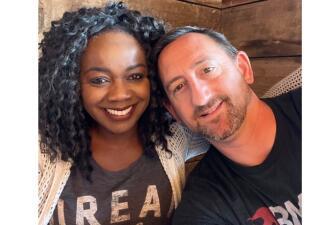 About Us
We met on a dating website in 2017. Chad was drawn by Grace's active lifestyle and her love for Jesus. On our first date, we discovered we share so many common interests, including our passion for God, business, serving others, travel, sports, and church. Chad had started a new business as an investment advisor and was impressed by Grace's passion for her real estate business. We love learning together. We attend business and marriage conferences. Both our parents have been married for more than 50 years. We want the same. Chad grew up playing sports, hiking in the mountains, and building tree houses. Grace grew up on a farm in Kenya with a big family. We still enjoy the outdoors, and we love to take our two yellow Labs hiking in the forest. We love sports and follow football, soccer, basketball, and golf.
---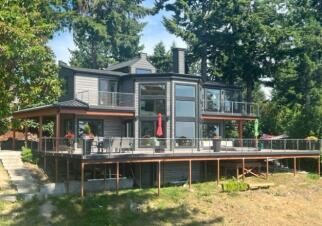 Our Home
We live in a small town in Washington State. This is a wonderful place to grow up. The area has professional sports, hiking, fishing, kayaking, swimming, and boating. There are some great places for breakfast, which is Chad's favorite meal. We have a three-bedroom home with three bathrooms, which will be the perfect place for a child to grow up. We have a large yard and some trees. We have two yellow Lab puppies who love kids. Our dogs even went to the neighbor's one Easter and helped the kids find Easter eggs and chocolates. They are very gentle and friendly. We can't wait to meet the little one God sends our way.
---
Our Extended Family
We love to host family gatherings for Sunday dinners after church, summer BBQs, and holidays. On Grace's side, her three adult siblings and their families all live within one hour of our home. On Christmas Day we always host the 19 of us, including nine nieces and nephews. Our family traditions include reading the story of Jesus' birth, opening gifts, and eating a big meal together.

On Chad's side, his parents, his brother and his wife, and their four grown kids all come to town for the summer. The Fourth of July is special with an all-day BBQ and fireworks show down by the bay. We love to linger at night around the firepit and tell stories about when we were kids and went camping.

In August our extended family always has a big family reunion at a local park by the lake. About 80 people come out to celebrate family with a picnic, a corn hole tournament, a cribbage tournament, and boats for the kids to learn how to waterski. Chad's grandpa was one of 11 children, and he started this family reunion tradition. We hope to carry it on for many years. Family is important.
---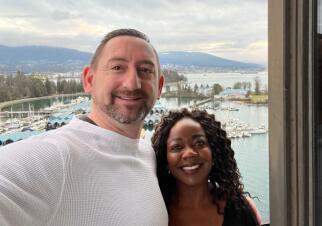 What Led Us To Adoption
We are not able to have biological children. Being the eternal optimists, we said, "We can have children many different ways." In the past, we hosted a daughter in foster care. During that time, God opened our hearts to love and cherish this little girl who lived with us. Grace has an adopted brother. Just like God has adopted us to be His children, our hearts have been opened and made ready to love and cherish a little one who would come our way. Grace is the most compassionate and gentle woman Chad knows. She has nine nieces and nephews who adore her. We want a little one to cherish.
---
Facts About Grace
Occupation:

Realtor

Religion:

Christian

Education:

Business & Marketing degree

Favorite Food:

Steak

Favorite Hobby:

Hiking

Favorite Movie:

The Bourne Identity

Favorite Sport:

Football

Favorite Holiday:

Easter

Favorite Music Group:

Elevation Worship

Favorite TV Show:

American Idol

Favorite Subject in School:

English
Facts About Chad
Occupation:

Investment Advisor

Religion:

Christian

Education:

Master's degree

Favorite Food:

Tacos

Favorite Hobby:

Golf

Favorite Movie:

Gladiator

Favorite Sport:

Basketball

Favorite Holiday:

Christmas

Favorite Music Group:

Jack Johnson

Favorite TV Show:

The Voice

Favorite Subject in School:

Math