« back to waiting families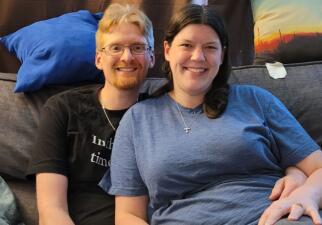 Erika & Daniel
RACE OF CHILD INTERESTED IN ADOPTING:
Any
---
Dear Birthmother,
Dear Expectant Mother,

Thank you for taking the time to read about us. Our appreciation for your bravery reaches beyond comprehension during this difficult time. We understand considering an adoption plan can be scary, but we are so grateful for this opportunity to pour our love into a child's life. If you choose us, we will honor you as we raise your child to his or her full potential and grant him or her every opportunity available.

We are excited for the opportunity to provide a caring, loving home for your child. It means the world to us that you care so much for your unborn child that you are taking the time to find the best adoptive parents for him or her. We love children so much, and we look forward to blessing another child as we raise him or her alongside the rest of our family.

We have been spending all of our time, energy, and love on our children, and we cannot wait to have another child to share that with. RJ is so excited to have a sibling. He already enjoys playing with children of all ages in daycare. We know we could bring your bundle of joy into our family and make him or her feel accepted and loved. Again, thank you so much for considering us. We are beyond excited to grow our family through adoption again.
---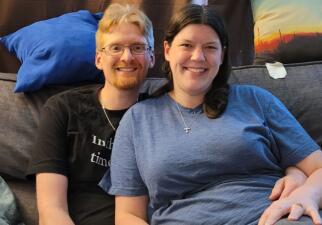 About Us
Hi, we are Daniel and Erika! We were drawn together at a few church gatherings, but it was Erika's persistence that brought us together. We have been married for 12 years now. We enjoy going for hikes, cooking, and attending church events. Our adoptive son, RJ, has picked up these hobbies with us as well! Erika is a teacher. She has taught students from infant through high school, so she is ready for anything! She also enjoys sewing, knitting, and crocheting. Daniel designs and writes computer programs at a financial company. We also worked together to create a quilt for RJ that incorporates designs drawn by all of our family and friends, including his birthmom. We cannot wait to start a similar project for his sibling.
---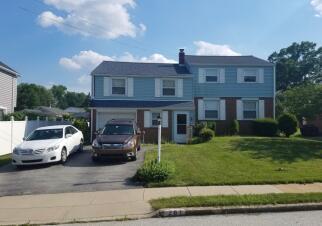 Our Home
Our family home is in a beautiful suburb near a large city. The school district has great diversity while having exceptional academics! Within walking distance are community playgrounds, local shops, our church, and so many places to explore. Within a short drive is a great local zoo, walking trails, creeks, and a large mall. Every year, we have a neighborhood block party. The kids on the block enjoy playing together, and we are already part of a group chat with the other parents. We also have two loving dogs named Sassy and Mister Ajax. They are well trained, very respectful, and love spending time with RJ. They are so well trained that RJ can actually let them in from outside by himself!
---
Our Extended Family
Dan grew up in a Christian household. His mom passed away when he was eight years old, and his dad remarried when he was nine. Dan has always felt loved by all of his parents. He has an older sister who now has two sons and a daughter. They are also on the path of adoption as they plan for their fourth child. Erika grew up in a more secular household where she accepted Christ when she was 13. She also has an older sister, who has a daughter and a son. All of the cousins love playing together!

One of our favorite features of our house is the wall in the playroom where we place a handprint of every person who has lived in our house. Once family, always a part of our family! We are very family oriented and plan a lot of our schedule around events with our family. Each year we also have both sides of the family over for a BBQ in the backyard. It is so much fun!
---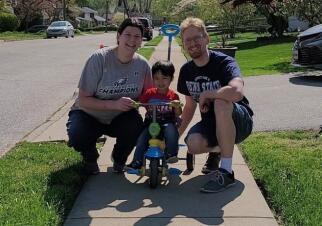 What Led Us To Adoption
We adopted our first child in 2018 straight from the hospital, where Erika cried tears of joy as he entered this world! Our family was so excited that they traveled across states to see him! As a family, we strive to create an environment where our children feel both loved and a sense of belonging by all of their parents, whether they have a current relationship with them or not. RJ hears about his biological parents all of the time. We have also fostered a few children. Our current foster daughter is doing terrific! She feels our love and support as she learns to take on more adult responsibilities. We feel led to adopt a sibling for them whom we can lead down the same path.
---
Facts About Erika
Occupation:

Teacher

Religion:

Christian

Education:

Bachelor's degree

Favorite Food:

Ice cream sundae

Favorite Hobby:

Knitting

Favorite Movie:

The Lion King

Favorite Sport:

Volleyball

Favorite Music Group:

O.C. Supertones

Favorite TV Show:

Firefly

Favorite Vacation Spot:

Israel
Facts About Daniel
Occupation:

Software Architect

Religion:

Christian

Education:

Bachelor's degree

Favorite Food:

Brownies

Favorite Hobby:

Baking

Favorite Movie:

The Lord of the Rings

Favorite Sport:

Baseball

Favorite Music Group:

TobyMac

Favorite TV Show:

Scrubs

Favorite Vacation Spot:

New Zealand