« back to waiting families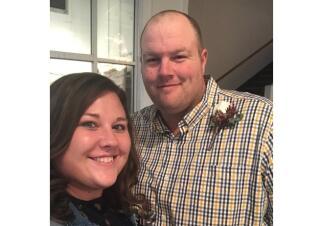 Ellen & Justin
RACE OF CHILD INTERESTED IN ADOPTING:
Any
---
Dear Birthmother,
Dear Future Family Member,

We want to say thank you for taking the time to get to know us as we both travel through this journey in life. We admire your courage and love in considering an adoption plan for you and your baby. God places people into our lives for a reason. It may be to support one another or to have our families grow together. Whatever the reason may be, he has led our paths to cross today, and we are excited to see what he has in store for our futures.

We know your decision to choose adoption did not come lightly, and we pray you find peace and comfort along the way. We thank you for your willingness to open your heart and spread your love to our family. You are considering giving us the greatest gift and one we cannot give ourselves.

We know this information can be a bit overwhelming, but we hope you were able to get a feel for who we are. We think it's safe to say our family tree is structured from strong roots that have been fertilized with faith. We thank you for taking the time to look through our profile and for considering us to be a part of your child's life. We hope and pray that you, too, will want to be a branch of our family tree.

Love,
Justin & Ellen
---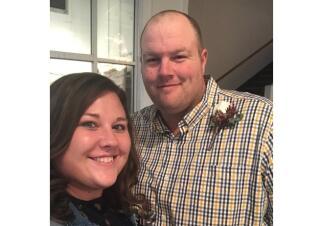 About Us
We are Justin and Ellen, and we met through a group of mutual friends one afternoon. We felt the spark then, but life took us in different directions. It wasn't until ten years later that we were reacquainted and became inseparable. We started dating in 2012, and then we married on our family farm in 2017, surrounded by loved ones and, of course, cows. Justin farms full-time, and you can often find him checking out his crops or roaming among his cows, especially during calving season and always with our dog, Max. Ellen works off the farm but is still in agriculture and is quite frequently walking around corn, soybean, carrot, and green bean fields. We both have flexible schedules, which is perfect for making time for family and friends. We enjoy traveling during the winter months and having traditional family gatherings during the summer.
---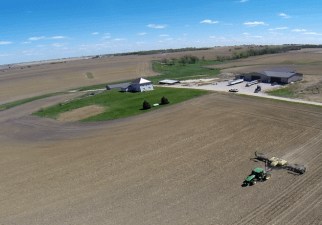 Our Home
We are blessed to live on our own farm, where our house sits back off the road. Justin purchased this farm from his grandfather when he graduated from college. We have torn down a majority of the original barns on the farm to replace them with new ones. We have a large shop where we enjoy hosting our Farm Bureau meetings, plot night suppers, and big family gatherings. We have plans in the future to build a new farm house. We have an Australian shepherd named Max. He loves chasing cows and cats and playing in the creek. We have an abundant number of farm cats that enjoy soaking up the sun on our front porch. We raise cattle, so there are always cows and calves.
---
Our Extended Family
We are both blessed to have a strong, supportive, encouraging family. Justin is the oldest of five and has seven nieces and nephews. Ellen is the youngest of four and arrived 17 years after her siblings. She has seven nieces and nephews along with four great-nieces.

Every other year, Justin's family hosts a live nativity scene in their barn for the entire community. On birthdays, his mom has a special plate they put out to recognize the birthday boy or girl, no matter how old. During Thanksgiving, we all take a turn going around the table saying what we are thankful for.

Ellen's family loves getting together for birthdays and holidays. The door is always open to family, and you just never know who will show up from a great distance. For Christmas, instead of doing a gift exchange, we have a big family scavenger hunt. The winners receive some type of cheesy gift and ultimate bragging rights for the next year. During the summer months, each of our families will freeze sweet corn. Everyone will gather together to do the work so we can enjoy it all year round.
---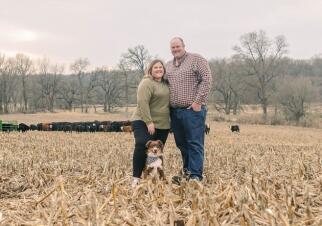 What Led Us To Adoption
For over three years, we have been struggling with infertility issues and have had no success. Our hearts are bursting with love, and we wish for nothing more than to share that with a special little boy or girl. We have watched two of our friends go through the adoption process and have seen how much of a blessing it can be for both sides. We know God is leading us down this path for a reason, and we are here to embrace it with arms wide open. We cannot wait to extend our family roots and share the love we have.
---
Facts About Ellen
Occupation:

Ag Operations Specialist

Religion:

Christian

Education:

Bachelor's degree

Favorite Hobby:

Crafting

Favorite Movie:

Pretty Woman, The Help

Favorite Holiday:

Thanksgiving

Favorite Music Group:

Dolly Parton

Favorite TV Show:

A Million Little Things, This Is Us

Favorite Subject in School:

Math

Favorite Vacation Spot:

Australia
Facts About Justin
Occupation:

Farmer

Religion:

Christian

Education:

Associate degree

Favorite Hobby:

Woodworking

Favorite Movie:

8 Seconds

Favorite Holiday:

Christmas

Favorite Music Group:

Collin Ray, Montgomery Gentry

Favorite TV Show:

Yellowstone

Favorite Subject in School:

Ag shop

Favorite Vacation Spot:

Brazil