« back to waiting families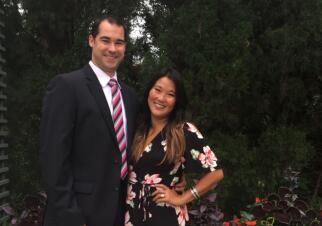 Diana & Nick
RACE OF CHILD INTERESTED IN ADOPTING:
Any
---
Dear Birthmother,
Dear Expectant Mother,

You have so much strength and courage. Thank you for providing your child with the same opportunity that our birthmothers did for us. We have a special spot in our hearts for our birthmothers, as we know your child will have for you. We are so grateful to our birthmothers for choosing our adoptive parents. We would love to give back and offer the best, loving, supportive family to you and your child.

We appreciate you considering us as you make this difficult decision. Finding the best fit for you and your baby must be a daunting task. We are here to support you in any way we can. We have not been in your shoes, but we grew up on the other side of the spectrum, both being adopted. We both have firsthand experience being raised by adoptive parents who loved and cared for us with all of their hearts.

We are so excited to get to know who you are and to welcome your child into our family. We currently have two biological children and had issues with our last pregnancy. They're two very happy boys who would love a sibling. Please know your child will be so loved. They will be welcomed into our family with open arms and full hearts. We can't thank you enough for considering us in your journey to find parents to be the best fit for your baby.

Best,
Nick and Diana
---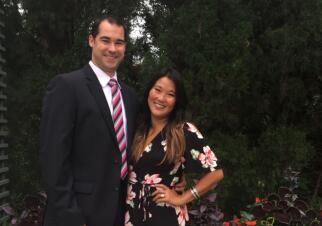 About Us
We met almost 20 years ago. We had always lived in separate parts of the country, but once we both lived in the same city, we began dating and have been married for six years now. We have two little boys and would love to add another child to our family. Diana is a chief operating officer of a luxury home decor store. She graduated with a culinary degree and loves to entertain friends and family by creating delicious meals. Nick is active and an outdoor enthusiast. He stays busy playing sports, camping, and hanging out at the lake. He is the lead project manager for a construction company. We spend most of our free time as a family doing activities that make us laugh and create amazing memories.
---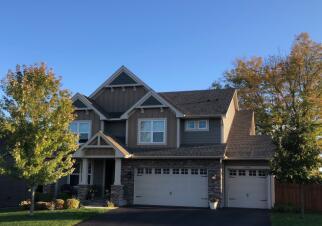 Our Home
We love our home; it is the perfect design for our family. It has plenty of space, with each child having their own room. But the best part of where we live, honestly, isn't the house; it is the neighborhood. We love our neighborhood because it is filled with families who have kids and growing families. You can find us most days hanging out, playing with the kids together, having a really great time at the nearby park, in someone's backyard, or taking turns hosting playdates. We also have a pet-friendly neighborhood with lots of dogs. We have a small rescue dog who is really kind and gentle. He is a bit of a grandpa and sleeps most of the day.
---
Our Extended Family
We are very close with our immediate and extended families. Most of our immediate families live nearby; Diana's older brother lives only six minutes away with their three children. Our parents live within 20 minutes. Diana's younger brother lives in another state with his two children. Nick has a large extended family with lots of cousins. Diana's extended family lives in different cities around the country.

Nick's mother loves her time with her grandchildren. Each week she has a day when she gets to have quality time with each grandchild, and she's looking forward to blocking out another day for her next grandchild.

We love spending time together playing games, going to events, and hanging out. We really enjoy traveling. We have a goal to go to a new destination every year, mostly domestic trips, but we love to visit other countries to get immersed in other cultures.
Sitting down at the same table for nightly dinners is a must. We love spending holidays together and frequently see everyone. We love to have extended family get-togethers, from the random phone calls to the regular Sunday morning waffles with Papa. We always make sure to carve out time to eat together.
---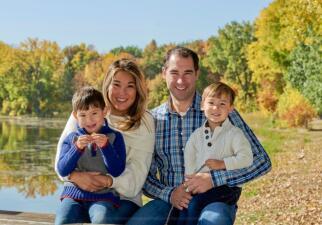 What Led Us To Adoption
We were both adopted. Diana was adopted from South Korea at around three months of age, and Nick was adopted as a newborn. We have two biological children but had some health difficulties with our last pregnancy, which resulted in a premature baby. Due to the health complications, we have decided it is not safe for Diana to be pregnant again. Before we had children, we discussed how amazing it would be to adopt, to grow our family the same way our parents grew theirs. When we had health issues with our second pregnancy, it was natural for us to pursue the adoption process.
---
Facts About Diana
Occupation:

COO of a retail store, food stylist

Religion:

Other Religion

Education:

Bachelor's

Favorite Hobby:

Cooking

Favorite Movie:

Independence Day

Favorite Sport:

Tennis, hockey, skiing

Favorite Music Group:

Anything classic rock

Favorite Book:

The Art of Racing in the Rain

Favorite Subject in School:

Math

Favorite Vacation Spot:

Greece
Facts About Nick
Occupation:

Senior project manager

Religion:

Christian - Catholic

Education:

Bachelor's

Favorite Hobby:

Enjoying the outdoors

Favorite Movie:

Tommy Boy

Favorite Sport:

Basketball, football, baseball

Favorite Music Group:

Kenny Chesney

Favorite Book:

The Power of TED

Favorite Subject in School:

Science

Favorite Vacation Spot:

Greece