« back to waiting families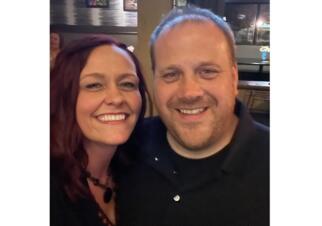 Katy & Chris
RACE OF CHILD INTERESTED IN ADOPTING:
Caucasian, Hispanic, Asian, Caucasian/Hispanic, Caucasian/Asian
---
Dear Birthmother,
Dear Expectant Mother,

We cannot express just how grateful we are for you and your enormous courage. You are able to give an immense gift to a family like us that has been dreaming of this for a long time. We understand you truly want what is best for your child and applaud the bravery of the selfless act of considering adoption. We promise to love and cherish your baby unconditionally should you bless us with this gift.

We want nothing more than to help your child live his or her fullest life by supporting him or her in every way. We look forward to sharing with your child their adoption story so they always know where they came from as that is extremely important for any child. We cannot wait to make family memories with your child and start creating new traditions to ensure they feel loved and supported always.

Thank you for taking the time to consider us as your child's adoptive parents. We understand this process will not be easy, but we can promise to love your child unconditionally and provide the best future for your child. You will be in our thoughts and prayers while making this difficult decision.
---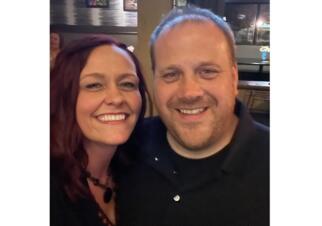 About Us
We met 12 years ago on Katy's sister's patio over the Fourth of July weekend and have been married for nine years. Katy is a math teacher and enjoys entertaining family and friends. Her favorite time of year is campfire weather since she loves making s'mores by the fire. Katy loves playing board and card games with her family, walking our dog, and cooking as a family. Chris works for a pharmaceutical company, helping to develop new medicines, and loves cracking dad jokes. He loves to bowl, golf, play video games with his son, and research electric cars. Chris loves using family as taste testers for his latest smoked meat recipes. As a family, we all love to take our puppy, Riley, to the dog park and attend our town's annual festivities. We enjoy planning regular vacations throughout the year, just like our parents did when we were kids.
---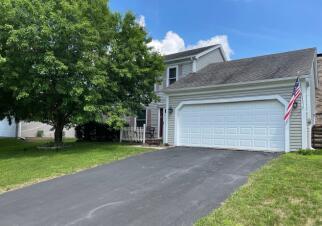 Our Home
We live in a two-story, three-bedroom, three-bathroom house right down the street from the elementary school in a small suburb with many other young families. Our neighborhood is full of activities, family-oriented events, and playgrounds within walking distance. Our school district is very highly recommended and has a wonderful, high-achieving reputation. There are quite a few local attractions we attend annually as a family, such as the Fourth of July fireworks on the river, along with many other summer and winter sporting events. We adopted our puppy, Riley, when she was just two months old. She is full of love and energy and recently graduated from obedience school. She would love another human sibling to play with as she loves children.
---
Our Extended Family
Both of our families are very excited to welcome a new baby. We are both very close to our families and appreciate their continuous love and support. Katy is very close to her sister, who lives nearby and has a daughter close in age to Chris's biological son. We try to get together as much as possible to share memories and traditions. Katy has a few aunts and uncles who live close by whom we see frequently. Although she has a smaller family, they are all very close and will spoil our future child with lots of hugs and kisses.

Chris has two brothers, who live in Ohio and Vermont, and his parents live in Florida. We make it a biannual tradition to visit with them all. We are both close with his family and talk with them regularly. We will occasionally combine traditions with both sides of our families. Each year we plan a beach vacation with both sides of our family. We look forward to sharing these memories and traditions with our new child and giving him or her lots of love from all of our friends and family.
---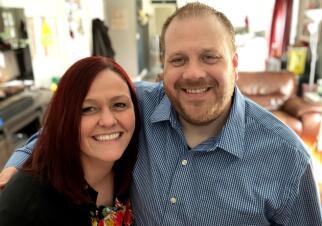 What Led Us To Adoption
We have known we wanted to add to our family since we married in 2013. Due to an autoimmune disorder, we have been unable to carry a baby to term. Since we were unable to have a child on our own, we have had several friends mention adoption. Through their stories, we realized that adoption would provide us with the missing piece to our puzzle. Although Chris's biological son (12) is a part of our lives, we would love nothing more than to raise and parent a child together.
---
Facts About Katy
Occupation:

Teacher

Religion:

Christian - Catholic

Education:

Master's

Favorite Food:

Pizza, sushi, smoked meats (BBQ), bread

Favorite Hobby:

Walking, organizing, cleaning, cooking with family, campfires

Favorite Sport:

Volleyball, basketball

Favorite Music Group:

Maroon 5, Pink, Imagine Dragons

Favorite TV Show:

Friends, This Is Us, A Million Little Things, The Office

Favorite Book:

Wonder, Little Critter books, Feathers Brush My Heart

Favorite Vacation Spot:

Ireland, Hawaii
Facts About Chris
Occupation:

API coordinator

Religion:

Christian - Protestant

Education:

Bachelor's

Favorite Food:

Sushi, Thai, smoked meats (BBQ)

Favorite Hobby:

Bowling, computers, smoking meats, electric cars, campfires

Favorite Sport:

Football, HS wrestling, F1 racing

Favorite Music Group:

Led Zeppelin

Favorite TV Show:

The Office, How It's Made

Favorite Book:

The Lord of the Rings, I Am Legend

Favorite Vacation Spot:

Yellowstone National Park, Hawaii