« back to waiting families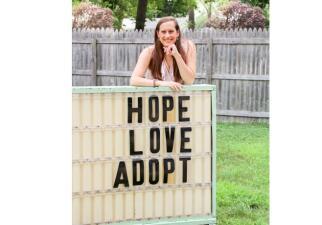 Caitlin
RACE OF CHILD INTERESTED IN ADOPTING:
Any
---
Dear Birthmother,
It is almost impossible to put into words the admiration and gratitude I have for you. I write this with tears in my eyes as I think about the sacrifice you are making to allow someone to reach their dream of becoming a parent. This is more than a dream for me. It is something that will make me whole.

I began this journey when I was in high school, already working and connecting with kids as a preschool gymnastics teacher. Since then, children have always been at the center of my life. Experiences such as volunteering with a Down syndrome organization, coaching special needs gymnastics classes, teaching vacation Bible school, and now being a pediatric OT have prepared me for motherhood. Being around children has always brought me joy and purpose. I would be so honored to be the mother of your child. I promise to provide him or her with love, stability, safety, and opportunities to learn and play.

My journey to becoming a mother will hopefully end with your help. You and your child are what I fall asleep thinking about every night and wake up thinking about every morning. This will not end with adoption, as I will always hold you in my heart and will forever be grateful for your selflessness. I would love to maintain a relationship with you and foster a connection between you and your child, if this is something you want.

I am truly grateful you have taken the time to consider me. I hope this process brings you peace but also shows you what an amazing, strong woman you are.
---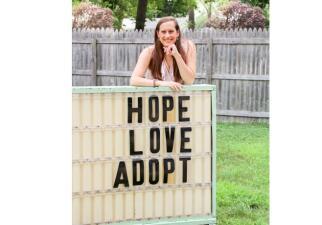 About Me
My name is Caitlin, but for much of the week, I go by "Miss Caitlin." I am a pediatric occupational therapist (OT) and gymnastics coach. As an OT, I teach kids how to eat and drink at a place my co-workers and I call "feeding school." My work schedule allows me to have my evenings and weekends open to coach gymnastics and hopefully one day have a family. My friends describe me as generous, determined, and compassionate. In my free time, I like to shop with friends, do craft projects with my sister, watch my favorite TV show (Friends), and hike.
---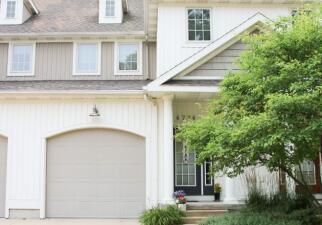 My Home
I purchased my home two years ago as one of the first steps to prepare for having a family. My home is a three-story, two-bedroom, two-bathroom condo in a very kid-friendly neighborhood. I love working on my home and can't wait to create spaces for my future child to play and learn in. Right now, my home displays all the things I love: tons of family pictures, drawings from my nieces, and my collection of gymnastics books. The area I live in has lots of wonderful parks I enjoy walking in and reading at; lots of kid-friendly activities, cultural events, and festivals; and one of the best school districts in my state.
---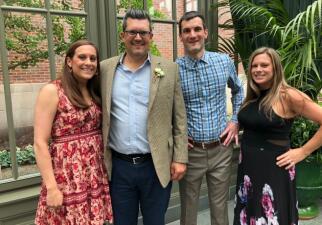 My Extended Family
I am the youngest of four children; I am very close with all of my siblings and their families. My sister is my best friend, and I cherish every moment I have with her. She was in a car accident when she was in college that left her with a traumatic brain injury. She is my inspiration, and I have loved watching her overcome all the challenges related to the accident. She is now married and hoping to start her own family. Both of my brothers have children, and it has been so amazing watching them become fathers. Being an aunt is one of the greatest joys of my life. I love spending time with nieces, whether it's sleepovers, movie nights, or doing craft projects.

All my siblings and parents live within a few hours of each other, except one brother. FaceTime and even snail mail are a weekly occurrence so that I can stay connected with my brother and nieces. They love being my penpals. As our families grow, we always find reasons to spend time together, whether it is gingerbread making competitions, a weekend at the lake house, trick-or-treating, or my niece's sporting events.
---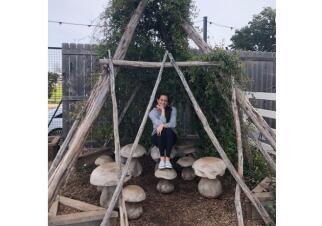 What Led Me To Adoption
My heart for adoption only grew when my brother adopted my niece, Adelina. Adelina has grown up knowing she is loved by her adoptive family as well as her "tummy mommy and daddy." I have always known I wanted to be a mom, but I have not found a person I wished to raise a child with. Watching Adelina's journey solidified that adoption is the right path for me, even doing so as a single parent. I have such a strong desire to love and care for a child that these barriers pale in comparison. In my heart, I know I am meant to be a mom and I love that adoption will allow me to do this.
---
Facts About Caitlin
Occupation:

Occupational therapist

Religion:

Christian - Non-denominational

Education:

Master's degree

Favorite Food:

S'mores

Favorite Hobby:

Hiking

Favorite Movie:

Elf

Favorite Sport:

Gymnastics

Favorite Vacation Spot:

Disney with my future child