« back to waiting families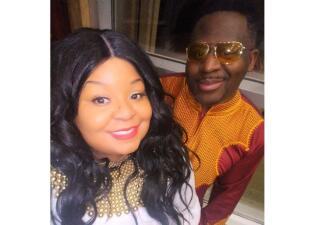 Bayy & Chyke
RACE OF CHILD INTERESTED IN ADOPTING:
African American
---
Dear Birthmother,
You are where the creator wants you to be at this very moment. Every experience is part of the divine plan. You don't know us yet, but we have been praying for you for a while now. No doubt you have a lot of nerves about this process; we do too. You want what is best for your precious baby, and we do too, whether with us or with another great family. One thing that has been pressed upon our hearts is the very real struggle you will go through with this process. We know you are an incredibly courageous woman, and we would be excited to meet you.

When we first got married, we wanted to start a family. After some time passed with no success, we sought medical advice before realizing there was a better way—adoption! We had talked about this possibility while dating, and now we are ready! We cannot wait to love a precious little baby. The strong bond we created as friends and as a married couple helped prepare us for our most important role in life as parents. We will raise the child with a great life, surrounded with unconditional love, happiness, and wisdom.

We want whatever is best for you and to be able to encourage you through this journey. We see this adoption process as a blessing God has directed both of our hearts to. Thank you for your courage and the love you have already shown this precious baby of yours!
---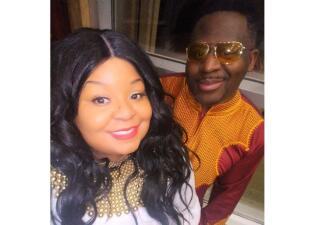 About Us
Our love journey began when we met while in college. We quickly became friends and discovered we had many of the same values and goals in life. We fell in love and later married. We are an adventurous, fun-loving couple who love to travel, read, and spend time with our family and beloved friends. Chyke is an investment banker for a major Fortune 500 company, while Bayy is a funeral director and an entrepreneur. We have a passion for life and for loving those who are close to us. We own and run a non-profit organization helping less fortunate children in African countries. Helping children is our passion. We believe children are God's blessings, and they should be loved, protected, and guided.
---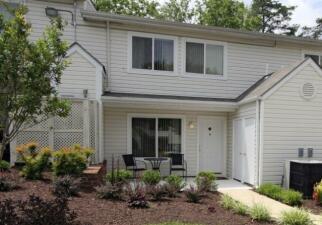 Our Home
In a quaint, gated condo community in a small suburban city in Maryland, outside of DC, our home is the perfect place to raise a family. We have a great school district and a safe neighborhood. There are plenty of family-friendly activities, events, venues, parks, and more to do in our city.
---
Our Extended Family
We both have large families. Chyke hails from Nigeria, but his three siblings and their families are here in the U.S. They are super excited we are expanding our family. He has extended family in Nigeria whom we travel to visit once every two years. Bayy is the second of five children and is also a twin. She is very close to her twin sister and her kids. They visit often for Sunday dinners, family trips, game nights, and outings.

Holidays are big in our families. We spend Christmas with Chyke's family and all get together and exchange gifts. Thanksgiving is spent with Bayy's family. The family gets together to cook and spends the whole weekend together.

Family road trips, NFL games, and beach days are regular events for our family. Both sides of our family are tight knit, loving, and super excited we are adopting. They all have said we would be wonderful parents.
---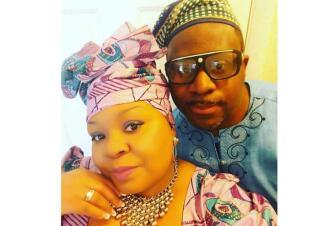 What Led Us To Adoption
We see adoption as a miracle, and we long to provide a child with unconditional love. After failed fertility treatments, we decided it is best to adopt. We feel adoption is a beautiful dynamic. We are a hands-on aunt and uncle to our over twenty nieces, nephews, godchildren, and friends' kids. We are aware of how deep a connection and bond can be possible without giving birth to a child.
---
Facts About Bayy
Occupation:

Funeral director, author/entrepreneur

Religion:

Christian

Education:

Bachelor of Science

Favorite Food:

Lasagna

Favorite Hobby:

Traveling, brunching with friends

Favorite Movie:

Beaches, Boomerang

Favorite Sport:

Basketball, football

Favorite TV Show:

Power

Favorite Book:

Bible

Favorite Subject in School:

Biology, economics

Favorite Vacation Spot:

Antarctica
Facts About Chyke
Occupation:

Investment banker

Religion:

Christian

Education:

MBA

Favorite Food:

Plantain

Favorite Hobby:

Music, watching sports

Favorite Movie:

Lean on Me, Enter the Dragon

Favorite Sport:

Soccer, football

Favorite TV Show:

Martin

Favorite Book:

Bible

Favorite Subject in School:

Literature

Favorite Vacation Spot:

Dubai