« back to waiting families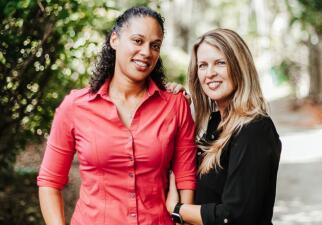 April & Monica
RACE OF CHILD INTERESTED IN ADOPTING:
Any
---
Dear Birthmother,
We would like to take this moment to share with you our deepest, most heartfelt thank you and appreciation for allowing us to share with you who we are and for considering us as adoptive parents. We understand how hard this decision must be and acknowledge your bravery in taking this step. It takes a strong, courageous woman to make a decision like this, and we will forever be humbled and grateful for your bravery.

If you choose us, our friends and family are eager to meet your child and welcome them into our family. We have the greatest support team a family could ever hope for, and we are all very excited to continue building our family. We look forward to being able to share with your child our values, traditions, and, more importantly, all the love we have as family. We can already picture ourselves all in the kitchen baking cookies and cooking those recipes that have been passed down from generation to generation.

Thank you for considering us for the opportunity to become parents. We are grateful for you giving us a chance to raise this wonderful child. We understand this was a hard choice, but we know you must have made this decision with love.
---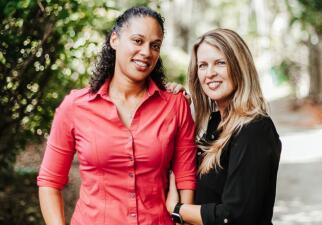 About Us
We have known each other for ten years and have been married for two amazing years. We love to spend time outdoors or with family and friends, and when we can, we like to take spontaneous trips on weekends. April has a master's degree and works for the government. Monica has a master's degree as well and works in local government. In addition to this, she has been in the military for 15 years, where she works as a pharmacist. We both love staying fit and working on projects around our homes. In our spare time, April loves to read, and Monica enjoys cooking and learning about the history of the world.
---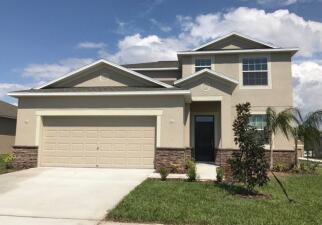 Our Home
We have two homes in Florida. One has four bedrooms, three bathrooms, and a large fenced-in backyard for our black Lab, Tucker. The other house is in a gated community and has two bedrooms, two and a half bathrooms, and several parks where we take Tucker to play fetch. One of our favorite things to do is take Tucker around the neighborhood so he can visit his four-legged friends. On the weekends, if we are at the smaller house, we take him to the park that is right next to the subdivision. This park has large soccer fields, basketball courts, and a large track where we can walk or run while Tucker plays with his friends. He is the sweetest dog, and he is equally excited to have another family member in his life.
---
Our Extended Family
We both come from extremely large and close families. April has an older brother and a younger sister. Monica is the youngest of 13 children and has over 40 nieces and nephews. For the most part, our families live within one to two hours of us. Some, however, live in other states outside of Florida, but we are fine with that because it gives us an opportunity to travel, especially during the holidays. Holidays are our favorite time of the year because it is when we both get to cook our families' traditional dishes and share them with our friends and families.

Our families are so excited for us to bring home a new family member. We constantly get phone calls asking us when the big day will be and when we will bring home our new child. They are so excited they have even started setting aside clothes that have been passed down from generation to generation.
---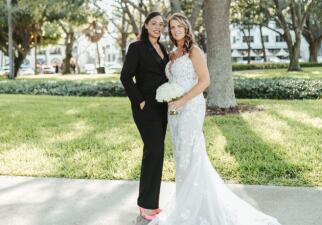 What Led Us To Adoption
Both of us come from large families, so having a family of our own has always been a dream of ours. Monica and two of her brothers were adopted, and as a result, she has always said she would love to give a child the same opportunity her mother gave her. We are grateful and excited to be given the opportunity to share our love and lives with a child.
---
Facts About April
Occupation:

Government

Religion:

Christian - Non-denominational

Education:

Master's degree

Favorite Hobby:

Reading

Favorite Movie:

Die Hard

Favorite Sport:

Tennis

Favorite TV Show:

Ghost Whisperer

Favorite Book:

I've Got Your Number

Favorite Subject in School:

Math

Favorite Vacation Spot:

Italy
Facts About Monica
Occupation:

Government, military

Religion:

Christian - Non-denominational

Education:

Master's degree

Favorite Hobby:

Cooking

Favorite Movie:

National Treasure

Favorite Sport:

Basketball

Favorite TV Show:

Everybody Loves Raymond

Favorite Book:

Pride and Prejudice

Favorite Subject in School:

History

Favorite Vacation Spot:

Paris