« back to waiting families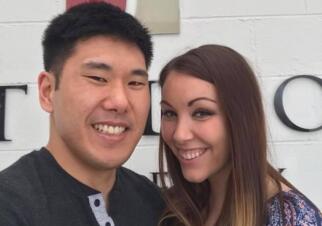 Anna & Christopher
RACE OF CHILD INTERESTED IN ADOPTING:
Any
---
Dear Birthmother,
Dear Expectant Mother,

Thank you for even considering us as an option to raise your child. We cannot imagine how stressful your situation might be. You are doing one of the most selfless things a human could ever do. We hope you find the perfect family to love and raise your precious baby, even if it isn't us. We are sure your child will think of you often and be grateful you have made it possible for them to have the best life they could have, just as Chris is grateful for the sacrifice his mother made for him.

We both come from nurturing and stable environments and want to give your child the same type of upbringing. We promise, should you choose us, to make sure your child will always feel safe and loved. We will be open and honest about you and the adoption process. Not only will we be blessed but our parents and other extended family members will have the privilege of raising your child as a member of our family. Your child will be beyond cherished and loved. Please feel free to contact us with any questions.

Sincerely,
Chris and Anna
---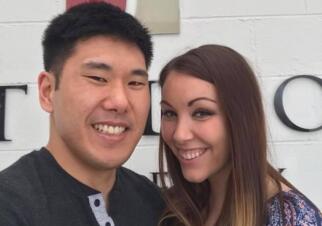 About Us
We are a very nurturing and loving couple who grew up in the same small town and did not actually meet until we were both grown up. We love spending time with our family and friends. We both have careers in healthcare; Chris is a registered nurse working on an intensive care unit, and Anna is a certified medical assistant in a pediatric cardiology clinic. We enjoy spending time with our three-year-old cat, hiking, fishing, and going out with friends and family. We have large extended families we spend a lot of our time with, and we both understand the importance of family. When we are not going out, we love spending time together, reading, watching movies or television shows, and working on projects in and around our home.
---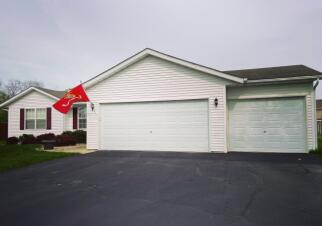 Our Home
Our home is a three-bedroom, two-bathroom ranch with a partially finished basement, and our backyard backs up to a park that has a pond and a playground. We live in a safe neighborhood filled with children of all ages playing together. We live in a small town with many locally owned businesses and restaurants. We also live in one of the best public school systems in the area, which is a large part of why we moved to this area. We have one pet, who is named Cat. We took him in after his family moved away without him. He enjoys being around children and other animals, and he is a very friendly cat.
---
Our Extended Family
Chris's extended family are very loving. His parents were married in 1973 and are still happily married. Chris also has one sibling; his older brother was adopted from Kentucky. Chris has a total of ten uncles, three aunts, and eight cousins. Some family members we see more often than others simply because of distance; most live within two hours away, but we make an effort to take turns traveling to each other's homes for holidays.

Anna's parents have been married for 39 years, and she has two wonderful sisters, one older and one younger, with about a year age difference with each. She also has six aunts, four uncles, and twenty-two cousins. Some of her cousins are married and have children. Most of her family members live within a thirty-minute radius, which enables us to see them regularly.
---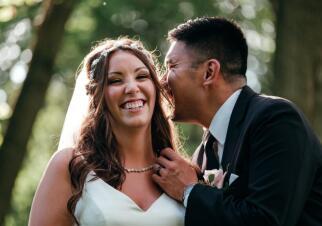 What Led Us To Adoption
Adoption has positively affected our lives seeing as Chris was adopted from South Korea at four months old into a loving family. His older brother was also adopted. Anna has multiple cousins who have become family through adoption. When the conversation began about us having a child, adoption was something we both wanted. All of these things have contributed to our decision to adopt, and we know this is the path we want to follow to grow our family.
---
Facts About Anna
Occupation:

Medical assistant

Religion:

Christian

Education:

Associate

Favorite Hobby:

Hiking, fishing, baking

Favorite Movie:

Rom-com, horror

Favorite Sport:

Baseball, hockey

Favorite Holiday:

Christmas Eve

Favorite TV Show:

The Office, Parks and Recreation, Mindhunters

Favorite Book:

Harry Potter series, The Catcher in the Rye, Where the Red Fern Grows

Favorite Subject in School:

Biology, social studies

Favorite Vacation Spot:

Europe
Facts About Christopher
Occupation:

Nurse

Religion:

Christian

Education:

BSN

Favorite Hobby:

Reading, hiking, fishing, cooking

Favorite Movie:

Action-adventure, sci-fi, comedy

Favorite Sport:

Hockey, golf, baseball

Favorite Holiday:

St. Patrick's Day

Favorite TV Show:

The Office, Parks and Recreation, The Big Bang Theory, The Blacklist, Good Omens, Bob's Burgers

Favorite Book:

On the Road, Dark Tower series, The Green Mile, With the Old Breed

Favorite Subject in School:

Math, science

Favorite Vacation Spot:

Australia
Contact Anna & Christopher