« back to waiting families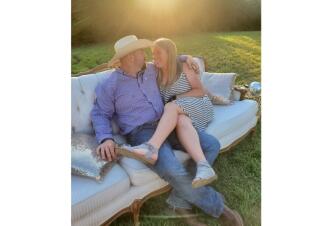 Allison & Dillon
RACE OF CHILD INTERESTED IN ADOPTING:
Caucasian, Caucasian/African American, African American, African American/Hispanic
---
Dear Birthmother,
To a Loving Mother:

We know we haven't met yet, but you would not believe how inspiring you are by the amount of courage, bravery, and love you have. Whether we get the opportunity to love and support your child or not, we support you and your decision. Please know, if you choose us, we will perfectly love and support your child in anything and everything he wants to do. We want to give him every opportunity possible.

When we think about the future for your child, we envision him knowing who he is and where he came from. We want him to know how selfless his mom truly is and how supported he is by us and you together. We never want him to feel different but to know he was always meant for our family.

Dillon can't wait to start teaching him how to use his hands in building and repairing things, to travel with him, to get to know his personality, and, most of all, to show him how to love. Allison can't wait to get to have another boy to give a million kisses to each morning to wake him up, to have that first argument with him that ends in the world's biggest hug once he realizes it's not a big deal to put your dishes in the sink, or to watch him grow up with siblings who all love him purely.
We want to say thank you so much for considering us as the parents for your child.
---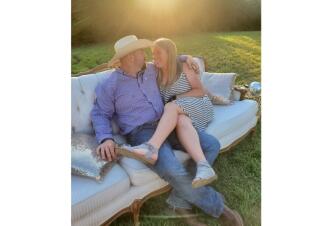 About Us
We met while dancing when we were both in college. We truly believe we were made for one another. We love that we get to be together every day since we started our own business together six years ago. Some people call us crazy, but we wouldn't have it any other way. We always joke and say Dillon is the boss at work, but on the weekends and at home, Allison gets to be the boss. We are both very competitive, so we love challenging each other and teaching each other new things to try. As best friends, you will always find us outside together, either boating, snowmobiling, riding horses, riding four-wheelers, exploring our land, hiking, camping, traveling, or teaching the kids how to build something new. We strive to show all our children how to live a full, hardworking, adventurous life by example.
---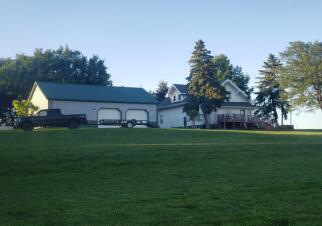 Our Home
We live on an acreage in the country in a large five-bedroom, two-story farmhouse Dillon has almost fully remodeled himself. We love having the room inside and outside for our children to fully get to figure out who they are individually. Outside there are trees, a creek, and lots of space where the kids love to go play and get dirty or splash their four-wheelers through. We have a dog, Ryder, who thinks she is a full-time babysitter when we are outside and a black Lab puppy, Raya. We also have bunnies and horses. During the summer, the kids look forward to riding their horses every day with their cousins.
---
Our Extended Family
We are very close to both of our extended families. Dillon has three brothers and one sister. Almost all of his family lives within five miles of each other. We are very blessed to get to see them and their kids daily. Dillon's parents are the rock in his family for all 14 grandchildren. We love how much time they get to spend with them and the things they get to teach each individual child while still farming. We get together with the whole family weekly and ride horses; feed the chickens, pigs, and cattle; garden with Grandma; go to the pasture to explore; and simply spend time together.

Allison's family is very close even if they are four hours away. Allison's parents and two brothers, one nephew and one niece still farm and raise cattle together in Iowa. Thank goodness for video calling, which happens daily, to keep up on everything that is happening in our little world. "Moomoo" is on the state fair board and the manager for the county fair, so some of our favorite traditions are going to Moomoo and Papa's state fair and county fair or going to the lake house and boating each summer.
---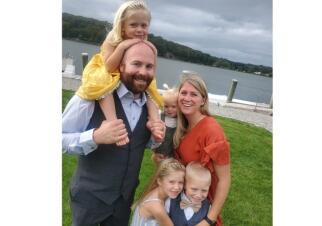 What Led Us To Adoption
Even though we already have four amazing biological children, both of us have always wanted to adopt. Dillon comes from a very large family, and from our first date, Allison knew we were meant to have a large family too. We had always talked about having our third child be adopted, but we believe God had a larger plan for us. We have all of the love, support, stability, and financial resources needed to add to our family through adoption.
---
Facts About Allison
Occupation:

Self-employed (office manager/stay-at-home mom)

Religion:

Christian

Education:

Bachelor's degree In agribusiness

Favorite Food:

Chocolate-covered strawberries

Favorite Hobby:

Boating, traveling

Favorite Movie:

The Fate of the Furious

Favorite Holiday:

Our town's Labor Day celebration

Favorite Music Group:

MercyMe

Favorite TV Show:

The Neighborhood, Tough as Nails

Favorite Subject in School:

PE

Favorite Vacation Spot:

Disney World
Facts About Dillon
Occupation:

Self-employed (diesel pickup technician)

Religion:

Christian

Education:

Associate degree in auto repair and auto body

Favorite Food:

Sushi

Favorite Hobby:

Carpentry, hiking

Favorite Movie:

The Cowboys

Favorite Holiday:

Christmas

Favorite Music Group:

Blackhawk

Favorite TV Show:

Building off the Grid

Favorite Subject in School:

Math, geometry

Favorite Vacation Spot:

Exploring the backwoods of Alaska