« back to waiting families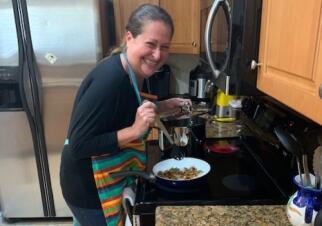 Alina
RACE OF CHILD INTERESTED IN ADOPTING:
Any
---
Dear Birthmother,
Hello,

I probably can't understand how difficult of a decision this has been for you. I know this is probably a very difficult time for you. I can promise that if I am given the privilege to bring your baby into my family, your baby will be very loved. I have a large extended family that cannot wait to meet your baby, and we will all love him or her with all our hearts.

I can promise you your baby will be brought up around a large number of cousins and friends in a very small community. I have always looked forward to having children; however, I have been unable to. I am extremely grateful for you considering me to care for your baby, as hard as this decision will be.

I cannot express to you enough how much I will love, cherish, and provide a wonderful life for your baby. I know this is a difficult time, and I just want to express my gratitude to you.
---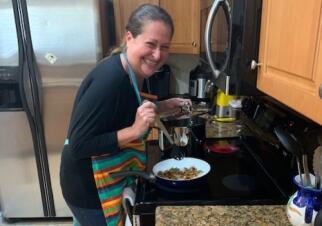 About Me
I love the ocean and outdoors; scuba diving and traveling are my passions. I have had the chance to travel all over the world, and I'm very excited to share new experiences with a child. I've been lucky that my career as an attorney allows me the means and the flexibility to travel and experience many different cultures. When I am not traveling or on the ocean, I love reading, watching movies, and cooking. I usually have my friends or family over a few times a week to try out new recipes. I've taken a few cooking courses and am also looking to try new ones. I've been an attorney for 16 years and have been with the same employer for seven years. My company is extremely family friendly and really emphasizes a good work/life balance.
---
My Home
I live in a small, family-friendly community that is close to the beach and has several schools within walking distance. My neighbors have children who attend the local schools, and they are able to walk their children to school. It's a tight-knit community with several parks within walking distance also. What I love most about my neighborhood is that even though we are close to the city, it feels like a small town. I also have a cat that is extremely friendly; he actually behaves more like a puppy than a cat! He loves to be pet and to cuddle on the couch with me.
---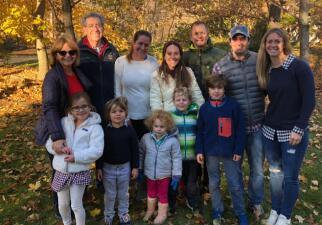 My Extended Family
I am very close to both my parents and my siblings. I have a sister who lives down the street from my parents and a brother who lives out of state but visits frequently with his family. My parents live on the water and have a boat. Our favorite activity as a family is going out on the boat to fish or just ride around.

My sister and her husband have two children (a boy and a girl), while my brother has three kids (two boys and a girl). We are all very close and share all the holidays together. My brother and his family come to visit during Christmas and school breaks. Our most recent tradition is going to my brother's house up north for Thanksgiving so we can all enjoy the fall weather in Connecticut. The newest tradition is all of us participating in the local Turkey Trot in my brother's town.

My parents and siblings are absolutely ecstatic about my choosing to adopt and cannot wait to have a new addition to the family!
---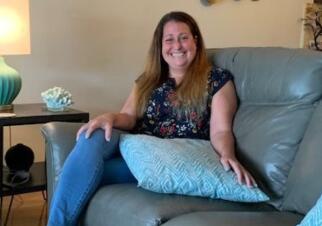 What Led Me To Adoption
I have always felt I would adopt a child when I was able to provide a loving and stable home. I've decided now is the perfect time for me to add to my family as I am established in my career and have the flexibility that it takes to raise a child. My grandmother was very involved in volunteering with children, and she passed that passion on to me. I have several very close friends who have adopted, and they have described to me the overwhelming happiness they felt being able to add to their family.
---
Facts About Alina
Occupation:

Attorney

Religion:

None

Education:

Doctorate

Favorite Food:

Fresh seafood

Favorite Movie:

Racing in the Rain

Favorite Sport:

Scuba diving, fishing, soccer

Favorite TV Show:

Top Chef

Favorite Book:

Beach Music

Favorite Subject in School:

English

Favorite Vacation Spot:

Tahiti