« back to waiting families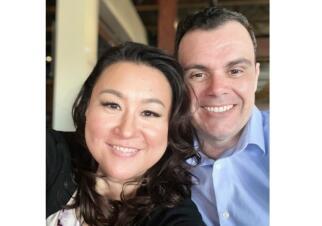 Alex & Mary
RACE OF CHILD INTERESTED IN ADOPTING:
Any
---
Dear Birthmother,
Dear Expectant Mother,

We tried looking at quotes for inspiration, and it just made us realize, there really aren't any word combinations that can come close to any emotion you must have. We are so very grateful you came across our profile and took this time to read our message. Whatever your journey, whatever brought you to this moment, we are deeply grateful for this connection.

We have truly been blessed in many ways and we hope that we will soon be blessed with a child to love and cherish as our own. We are both far from perfect but if you choose us for your child, we promise to always strive to provide a loving, stable home with lots of family and friends to surround and love your child.

Life is full of twists and turns, trust and believe that you have absolutely made the right choice in making an adoption plan for your child. No matter what anyone says, you did not give up or take an easy way out, you thought from the bottom of your heart about how to give your child the best possible life.

We hope and eagerly await your response.

Sincerely,
Mary and Alex
---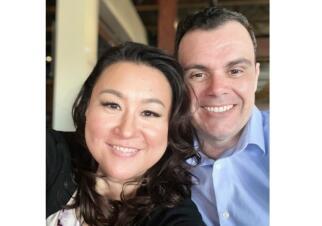 About Us
Every family has a story, here is ours. We met in California, he (Alex) was in college, she (Mary) was working a full time job. We met online, fell in love, moved in together and got a dog. We wanted more in life and decided to move to other states and explore; when we realized time had passed enough, we decided to get married. By this time, we had already had 7 years under our belt as a couple, but no child. We kept living our lives. Alex loves carpentry and anything involving tools. Mary loves music and anything involving flowers. We both, however, love going to the gym, watching movies and going to new places. We have a dog, he is now 3 yrs old, his name is Augustus Vader, but we call him Auggie. We enjoy going to the park, taking him on long walks, and hiking.
---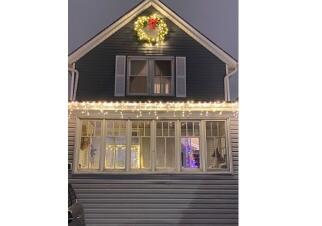 Our Home
We currently live in a two-story historical home in Illinois. It is a nice area with good neighbors and a bustling environment. You can often hear kids playing outside and see families riding their bicycles. The public schools in this area are good, but there are private schools nearby as well, which offer a good option.There are tons of places to go here, a few parks nearby which seem to always host family-friendly events in the summer and are great places to sled in the winter. We have a dog, Auggie, 3 yrs old, intelligent, very spoiled but obedient. He loves to go hiking and go to the park where we throw the frisbee.
---
Our Extended Family
Our parents and siblings are not as many as some but larger than most. His family is based locally to where we live and her family breathes the Pacific air. Both sides get along well and we support each other whenever there is a need.

He has 3 siblings in the country and one out of the country. There are 2 nieces and 2 nephews on his side. We are all very close and tight knit. We also have cousins and relatives that live locally and we all stay in touch.

Her side of the family is smaller. They live on the west coast and she has one sibling but 5 nieces and nephews. Her family also consists of cousins and aunts living in that area. We stay in touch, but only get to see each other once a year or so.
---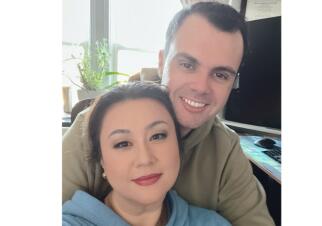 What Led Us To Adoption
Adoption. This might be the most intimidating and yet the most exhilarating decision, we as a couple, have made in our 14 years of being together. We have moved over 10 times, started over several times to get the lives we have been dreaming of, all without so much as a shrug. Adoption however, this is a BIG decision, that we became so in tuned with. Granted, it took 2 years for us to get up the courage to do this. Now that we have, we are all in! We have a large support system and a deep desire to grow our family.
---
Facts About Alex
Occupation:

Marketing

Religion:

Christian - Catholic

Education:

Bachelor

Favorite Food:

Tacos

Favorite Hobby:

Woodworking

Favorite Movie:

The Hitchhiker's Guide to the Galaxy

Favorite Sport:

Scuba diving

Favorite Music Group:

Pearl Jam

Favorite Subject in School:

Math

Favorite Vacation Spot:

Great Barrier Reef
Facts About Mary
Occupation:

Coder

Religion:

Christian - Catholic

Education:

Associate

Favorite Food:

Omelete

Favorite Hobby:

Crafts

Favorite Movie:

Harry Potter

Favorite Sport:

Softball

Favorite Music Group:

Kelly Clarkson

Favorite Subject in School:

Latin

Favorite Vacation Spot:

Bali