« back to waiting families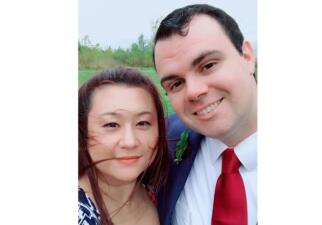 Alex & Mary
RACE OF CHILD INTERESTED IN ADOPTING:
Any
---
Dear Birthmother,
To a Loving Mother:

Our message to you is one of deep gratitude. We admire the strength it takes for you to consider adoption for your baby. You and your child are a miracle and a blessing to us.
We would be honored to be considered as the family for your child. You would be giving our family an amazing miracle we cannot give ourselves. We will love and raise your child with unconditional love, safety, and security.

Our home is one of happiness, creativity, adventure, and encouragement. Your child will have every opportunity to pursue their dreams, and we will guide them in the right direction to gain their fullest potential. Your child will be loved and cared for with a life full of happy memories and valuable life lessons to make them strong adults. Every child needs to know they have a strong, supportive family they can always turn to.

We strongly believe everything happens for a reason. The path that was shown to us, with all its twists and turns, has led us to you and your child. This is a blessing and a miracle. We would love to be the family that will give your child all the milestones and cherished memories they one day can look back on and remember with joy, just like the happy memories we have of our families. We would love to be the family your child will love and feel safe with. Thank you so much for considering us.
---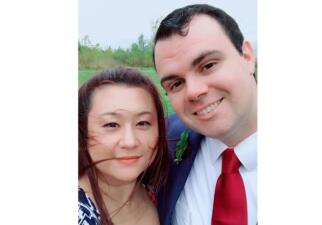 About Us
We are Mary and Alex. Our journey began 15 years ago when we met each other online. Alex was new in town, so Mary took Alex to all her favorite places. We have been inseparable ever since and have been married since 2013. Mary is smart, has such a big heart, loves music, and loves to create new things in the garden, in the kitchen, or in her crafts. Alex is a breath of fresh air who loves grilling and woodworking and is very tech savvy. We both work from home, Mary in the medical field and Alex in marketing. We have two wonderful and energetic dogs we love to take to the park every chance we get after work. In our free time, we like to visit our family, try new restaurants, visit the museums, and go to the opera house to listen to classical music.
---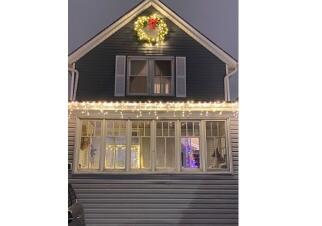 Our Home
We live in a cozy, two-story, historical home in Illinois. We have put in a lot of work to make this place our home. The neighborhood and the surrounding area are multicultural and have numerous private and public schools that have high academic standards. You can often hear kids playing outside and see families riding their bicycles. The parks we frequent always host family-friendly events in the summer and are great places to sled in the winter. Our two dogs, Lady (13) and Auggie (2), love running around in our backyard. They are both intelligent and very spoiled. We frequently take them hiking and out to the park to throw the frisbee.
---
Our Extended Family
We have a wonderful and supportive family who have been by our side during the good and hard times in our lives. We have large family gatherings every other weekend so we can have dinner and talk about what is new in our lives. Birthdays and major holidays like Christmas and Thanksgiving are a big deal in our family, and we always celebrate these together.

Mary's brother and parents all live in California, where we met. We try to visit them once a year to celebrate Christmas or Thanksgiving. Mary's dad is a great cook. Her brother has five kids, two boys and three girls. When we go visit them, we love going to Santa Monica Pier and Disneyland. We stay connected through the beauty of technology.

Alex was born and raised in Illinois, where his mother and two sisters still live. He has a brother who lives in Indiana and a sister who lives in South Korea. He has three nephews, one from each sister. We frequently meet and spend time with them, especially Sunday family dinners; they are a real thing in our family! We always meet up every other weekend.
---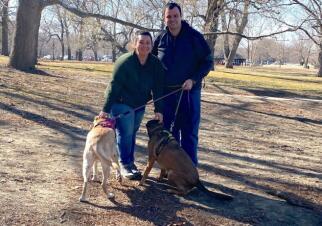 What Led Us To Adoption
Adopting is a deep, heartfelt decision we are both excited about! Dealing with infertility and miscarriage was difficult. However, growing our family was something we knew we always wanted. We both have so much love we want to share. With that, we strongly believe we were guided to adopt to grow our family. We have friends who have adopted, and they have provided us great inspiration and encouragement to pursue adoption. Deep down we knew this was fated, and we are so very excited to start this new connection.
---
Facts About Alex
Occupation:

Marketing

Religion:

Christian - Catholic

Education:

Bachelor's

Favorite Food:

Tacos

Favorite Hobby:

Woodworking

Favorite Movie:

The Hitchhiker's Guide to the Galaxy

Favorite Sport:

Scuba diving

Favorite Music Group:

Pearl Jam

Favorite Subject in School:

Math

Favorite Vacation Spot:

Great Barrier Reef
Facts About Mary
Occupation:

Medical coder

Religion:

Christian - Catholic

Education:

Associate

Favorite Food:

Pumpkin pie

Favorite Hobby:

Making wreaths

Favorite Movie:

You've Got Mail

Favorite Sport:

Swimming

Favorite Music Group:

Aerosmith

Favorite Subject in School:

Music

Favorite Vacation Spot:

Italy