« back to waiting families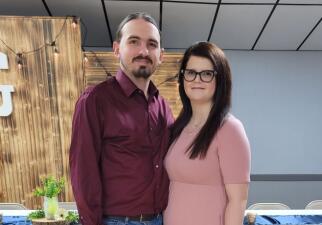 Adriana & Bradley
RACE OF CHILD INTERESTED IN ADOPTING:
Caucasian
---
Dear Birthmother,
When you found out you were pregnant, we can only imagine what went through your mind and the decisions you had at hand. We have always believed a woman who considers an adoption plan is the BRAVEST, most SELFLESS woman ever. A mother only wants what is best for their child, and we promise we will forever do our best raising this child, should you choose us. We will never understand what you are going through emotionally, but we are willing to be there to help support you and the baby through this beautiful but difficult time.

You are giving us something we could not have on our own. Thank you for deciding to give your baby life. Thank you for doing what you think is best even though the best may not be the easiest. Thank you for trusting us with a part of you, the part that you will forever hold dear to your heart. We promise to love this child with all of our being. We will raise this child to treat everyone with respect, to know what hard work is, how to have fun, self-respect, confidence, kindness, and about God. We would be forever grateful to you for giving us the child of our dreams.
---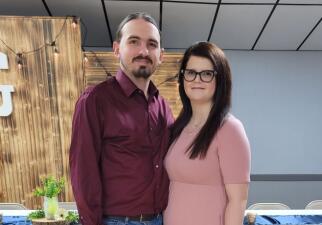 About Us
We met when Adriana was working as an LPN taking care of Bradley's grandmother. Bradley was very kind one day and bought us all ice cream as a thank you for caring for his granny. We then began talking, and our relationship started to bloom in 2015. On July 24, 2016, Bradley surprised Adriana. He was playing our favorite song and then proposed. In June 2018 we got married surrounded by our friends and family. We have enjoyed going on long walks through town, occasionally with our fur babies. Bradley works as an automotive collision mechanic with many hobbies, including playing paintball, bowling, working on his racecar, wrestling, and playing drums in several bands. Adriana is an RN supervisor/charge nurse on a medical/surgical floor. Adriana loves everything about her job. She enjoys going on walks with friends after work, reading, playing with our three dogs, and shopping.
---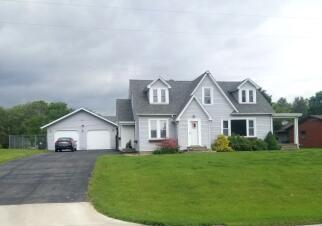 Our Home
We live in a very close-knit community in Missouri. Everyone comes together to help. We have several very nicely kept parks, a splash pad, and a recreational center. The town even recently opened a veterans wall. We have a great public school and several private schools. We are lucky to also have great neighbors. We own a five-bedroom, four-bath home. We have plenty of room in the backyard for a swing set. We also have a medium-sized front and side yard with plenty of space for family activities. We are the proud parents of three fur babies: a mixed bread, Ainsley, a beabull, Chewy, and a cheagle, Gizmo. They are great around kids!
---
Our Extended Family
Bradley grew up with his mother and father, who are now divorced, and an older brother. Adriana grew up with two older half- brothers, one of which passed March of 2022, a younger brother, and a younger sister. Then her family adopted her little cousin, who became her littlest sister. Adriana's mother is one of seven and her father is one of thirteen, so that means lots and lots of family! We live close to both sides of our family, except for our brothers.

Bradley's mother is a retired nurse who enjoys helping her boys and their families however possible. She taught Bradley how to treat a lady, and hard work and dedication. Bradley's father is a retired drummer and truck driver. We all get together every year for the holidays.

Adriana's mother has been a housewife since having children and has always been there for us. She taught Adriana what a good mother is. Adrana's father was always the provider growing up and taught her what hard work is.
---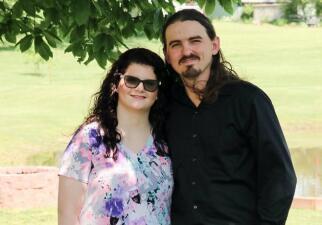 What Led Us To Adoption
We began our journey of starting a family in 2019. We have since discovered we are unable to conceive a child. Bradley's brother and his wife went through the same issues. They ended up working with Angel Adoption and were graced with a little boy. Adriana's family adopted a sweet little girl when Adriana was in college. The adoption processes for both were very different, but the end result was life changing for the child and family. We have always wanted to adopt even if we could bear children. We are ecstatic about the whole process!
---
Facts About Adriana
Occupation:

Registered nurse supervisor/charge

Religion:

Christian - Catholic

Education:

Associate degree

Favorite Hobby:

Reading, going for walks, shopping

Favorite Movie:

The Heat, P.S. I Love You

Favorite Sport:

Baseball

Favorite Holiday:

Halloween, Christmas

Favorite Music Group:

Literally anything

Favorite Subject in School:

Psychology, anatomy

Favorite Vacation Spot:

Beach, Italy
Facts About Bradley
Occupation:

Collision mechanic

Religion:

Christian

Education:

Associate degree

Favorite Hobby:

Wrestling, bowling, paintball, drumming, racecar

Favorite Movie:

Gone in 60 Seconds

Favorite Sport:

Bowling, wrestling, paintball

Favorite Holiday:

Halloween, Christmas

Favorite Music Group:

Anything not screaming

Favorite Subject in School:

Band

Favorite Vacation Spot:

Any vacation with my family
Contact Adriana & Bradley